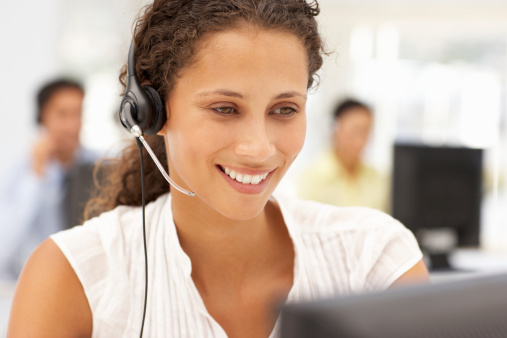 Since the time they became fixtures in every type of business, phones have been the foundation of business communications. That's true even today, in an era when social media, SMS, and email have become everyday business functions too. The difference today is that a modern phone system does so much more than provide a line across which people can speak.
Your business phone system, in fact, can be a critical tool in your sales and marketing strategies. With the latest phone system technologies, you can market better, make the sales process smoother, and improve customer service dramatically.
Here are ways you can improve sales and marketing with your business phone system:
CRM Integration
A phone system that integrates with your customer relationship management (CRM) system saves time and effort and prevents many of the careless mistakes that can damage relationships with customers. When your phone system integrates with your CRM platform, an existing customer can call in, and instantly their details show up on the call recipient's screen, along with pertinent information about recent calls or orders. Your customer service representatives can greet the customer by name, and can review their customer history at a glance. This frees up reps from jotting down notes and making errors when reviewing or transcribing them later.
Next step:
Contact Nexogy
and learn how a new phone system can maximize sales and marketing efforts.
Call Recording and Monitoring Features
When you hire new employees, you want them trained and ready to interact positively with customers as soon as possible. A phone system with call recording can help you go over calls with trainees to discuss what they did well, and where they could improve. Some systems include listen in, and "whisper" features that allow supervisors to listen in on trainee calls, or provide in-call coaching that only the trainee can hear. This allows supervisors to get trainees up to speed quicker, encourage their good practices, and discourage or correct bad practices.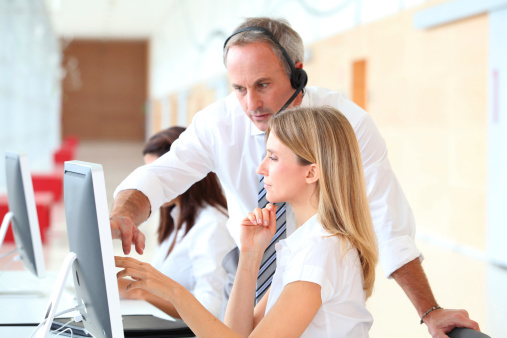 Minimize Hold Times and Make Hold Time More Pleasant
Phone systems with automated call routing or ring group features can minimize the time that callers spend on hold. These features can be set up to route new calls in call centers to lines that have been idle longest, distributing the workload more evenly while minimizing customer hold times. Ring groups can be used to ring a number of extensions simultaneously or in sequence so that any qualified recipient can pick up.
Systems with customized hold audio can make a caller's time spent on hold more pleasant and informative. Hold music lets a caller know his or her call has not been cut off, and some companies play helpful recorded information for callers on hold, such as branch office locations, hours, or website information for addressing common concerns online.
Tie Specific Numbers to Marketing Campaigns to Gauge Effectiveness
A business phone system that allows you to add numbers quickly and easily can be put to good use by your marketing team. Some businesses use a different phone number with each advertisement, which makes it easy to determine which advertisement and placement results in the most calls. This allows businesses to quickly ascertain which marketing methods are most effective so that marketing campaigns can be fine-tuned for maximum response.

Nexogy is a leading provider of hosted business phone systems that are very cost-effective, and full of features that can help your sales and marketing teams work more effectively. In addition to features like automated call routing, toll-free and vanity numbers, and CRM integration, Nexogy offers systems that integrate seamlessly with employee mobile devices. This feature is indispensable for companies whose sales teams travel frequently. Let Nexogy show you how our phone systems can be put to work making your sales and marketing campaigns more effective.

Next step: Contact Nexogy and learn how a new phone system can maximize sales and marketing efforts.
Carlos Lahrssen is president of Nexogy.
Topics: business phone systems
About the Author
Carlos Lahrssen is president and CEO of nexogy, as well as founder, president and CEO of LD Telecommunications, Inc., nexogy's parent company. Lahrssen is an industry fan, follower and advocate — stay...
read more