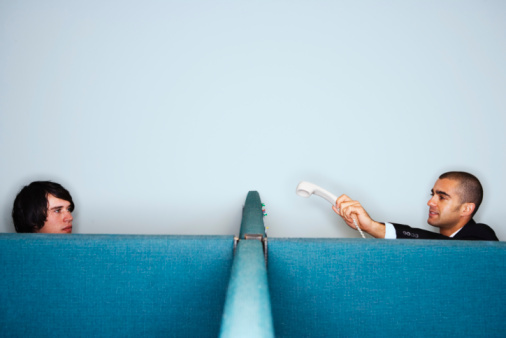 Your business may not be in the high tech sector, but that doesn't mean you should put up with an old fashioned landline phone system that doesn't meet your telecommunications needs.Today you have amazingly affordable options that can streamline business communications and improve your competitive edge.
Here are a few situations where old landline systems present problems, and how a cloud phone system can solve them.

Problem: Changes to Your Phones Require an Expensive Technician Service Call
Maybe you're moving to a new location or rearranging your office floor plan. With an old landline system, rerouting all the lines involves waiting for a service technician and often paying a hefty service call fee. There must be an easier, less expensive way, right?


Solution: Cloud Phone Systems Offer Intuitive Central Management
Switch to a cloud phone system and you can manage your phone system intuitively, through a user-friendly web portal. Moving is as simple as moving the handsets to their new locations. Adding lines can be done quickly online. And none of these processes involves an expensive service call.
Problem: Integrating Mobile Phones With Your Landline System Is Problematic
Maybe you can forward calls to a mobile number, but your traveling employees can't return calls without their personal mobile number showing up on caller ID. Furthermore, they can't take advantage of your phone system's features when they're away. Returning to the office often requires significant time spent wading through voicemail messages.
Solution: Cloud Phone Systems Offer Painless Mobile Integration
Today's cloud phone systems offer painless integration with mobile devices. Give out one number, and clients, partners, or vendors can be confident of reaching their call recipient. And traveling or telecommuting workers can use phone system features like conference calling and voicemail transcription with their mobile devices.
Next step:
Contact Nexogy
and learn what a business phone system should be doing for you today.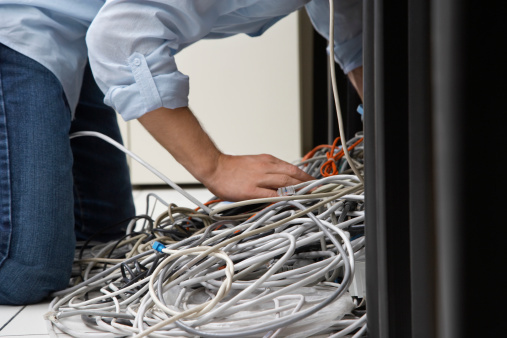 Problem: Your Business Is Growing and Planning for More Lines Is a Hassle
You might hire five new employees this year, or it might be 20. Should you risk not adding enough new lines, or add a lot of new lines and risk some of them going unused (though you still pay for them)? With older phone systems, planning for expansion has to be done well in advance, and the system isn't that easy to change.
Solution: With Cloud Phone Systems, Scalability Is Built In
Install a cloud phone system, and if you hire a dozen people, you can add a dozen new lines that same day. If you have a seasonal business, you can add and subtract phone lines to correspond to changes in your workforce. The elasticity of the cloud phone system is one of its strongest selling points.
Problem: Competitors Have Audio or Video Conferencing, Which Gives Them an Edge
Your competitor is able to use audio or video conferencing for training, collaborating, and avoiding some of the high cost of business travel, but your old landline system doesn't have conferencing as a feature. This can put you at a competitive disadvantage and drive up costs needlessly.
Solution: Cloud Phone Systems Offer Conferencing Features at an Affordable Cost
You can install a cloud phone system that includes audio or video conferencing without a big up-front hardware investment, and start taking advantage of this technology right away. A modern cloud phone system includes a broad range of features, including conferencing, that improve efficiency and assist greatly in collaboration, even with colleagues and partners located far away.
Conclusion
Haven't you put up with your aging landline system for long enough? These systems served their purpose well in the days before internet technology revolutionized communication. Now you can quickly, easily, and affordably install a cloud phone system that has features you may not have been able to afford before, and you can manage the entire system yourself, even if you don't have technical or IT skills.
Nexogy
is a leading provider of cloud phone systems to businesses of all sizes. With
Nexogy
, you won't give up any features you need to streamline communications, and you'll be able to integrate with mobile devices, take advantage of conferencing, and scale your phone system to your needs with ease.
Next step:
Contact Nexogy
and learn what a business phone system should be doing for you today.
Topics: business phone systems
About the Author
Carlos Lahrssen is president and CEO of nexogy, as well as founder, president and CEO of LD Telecommunications, Inc., nexogy's parent company. Lahrssen is an industry fan, follower and advocate — stay...
read more