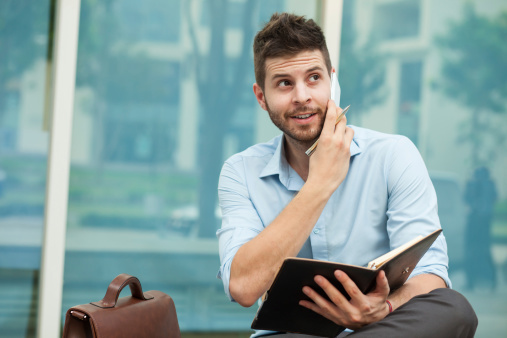 Today, companies that fall back on the refrain of, "But we've always done it that way" often find themselves being outpaced by competitors that aren't afraid to embrace change. The culture of the workplace has undergone a transformation since the turn of the 21st century, and those changes continue apace.
By the year 2025, the so-called Millennial generation will make up a majority of the world's workforce, and this generation is more likely to leave if they're not satisfied in a job. Moreover, the severe recession of 2008 prompted nearly half of workers to become more interested in work arrangements that differ from the traditional full-time employment model.
The message is clear in many workplaces: change or become irrelevant. Here are some of those changes:
Telecommuting
Statistics on telecommuting are somewhat scarce, because there are many different definitions of what telecommuting means. One estimate says telecommuting has
increased 79% from 2005 to 2012
, when telecommuting is defined as full-time employees working remotely for someone else at least half the time. Add in self-employed people, companies that don't have bricks-and-mortar offices, and telecommuting figures go up even more.
To maximize the benefits of telecommuting, companies need advanced telecommunications systems and fast broadband connections. With this technology, productivity can increase, while costs can decrease, making it a winning strategy for both employee and employer.
Workers Taking the Office With Them
Office mobility solutions let workers who travel frequently take much of the "office" with them. No longer do they return from a business trip to spend half a workday filling out paper expense forms when they can do so on their mobile device before they even get home from the airport. And travel doesn't mean missing calls either, when cloud business phone systems integrate with their mobile devices. With features like find-me follow-me and voicemail transcription, calls and messages get through to traveling workers without a hitch.
Next step:
Contact Nexogy
and learn how you can have the workplace of the future today.
Call Center Workers at Home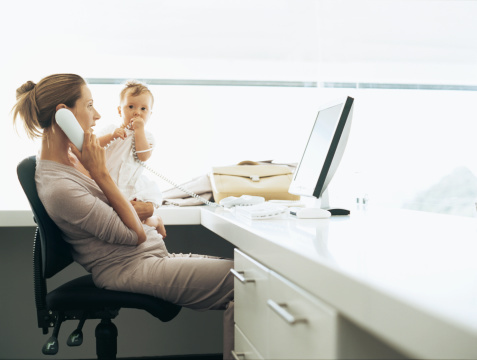 Not only do cloud business phone systems let companies set up call centers cost-effectively, without huge up-front capital investment, these systems let call center workers work from home, cutting down on the amount of office space that has to be purchased or leased and letting workers save on commuting costs.
At-home call center staffing
is expected to grow by as much as 25% annually
, as cloud business phone systems for call centers, high speed internet, and advanced security measures become more widely available. Call centers benefit through
better worker retention
, saving thousands of dollars on re-hiring and retraining costs.
Video Conferencing: Meeting Without Traveling
There's a flip side to mobility, and it, too depends on high speed internet and cloud business phone solutions. While voice conferencing can help one call take the place of several, video conferencing takes collaboration and communication to another level altogether. With video conferencing, telecommuters and workers on the road can virtually attend staff meetings, training can take place remotely, and employees can meet with vendors and partners without ever leaving their office.
A 2012 study by Telework Exchange and Blue Jeans Network calculated that if half of all Federal workers in the United States used video conferencing, they could reap 3.5 hours per week in increased productivity, which would translate to a
cost savings of $8 billion per year
. Small businesses can enjoy the benefits of video conferencing too if they use a cloud business phone system that allows them to "telecommute" to meetings and cut down on travel.
Conclusion
Today's offices and call centers are often very different from what they were 15 or 20 years ago. Technology coupled with increasing demand from workers for better work-life balance have enabled the widespread adoption of workplace policies that improve employee satisfaction and decrease employee turnover. Running the 21st century workplace requires high speed internet for business and advanced telecommunication systems like cloud business phone systems. Not only are these phone systems rich in features, they cost less than the hardwired phone systems of a few years ago.
At
Nexogy
, we're ready to help you take advantage of technology so you can compete better, provide better customer service, and improve employee satisfaction. With
WiMax
high speed internet for business and cloud business phone systems that are full of exciting features,
Nexogy
empowers businesses just like yours to embrace technology and reap the rewards.
Next step:
Contact Nexogy
and learn how you can have the workplace of the future today.
Carlos Lahrssen is president of Nexogy.
Topics: call center
About the Author
Carlos Lahrssen is president and CEO of nexogy, as well as founder, president and CEO of LD Telecommunications, Inc., nexogy's parent company. Lahrssen is an industry fan, follower and advocate — stay...
read more