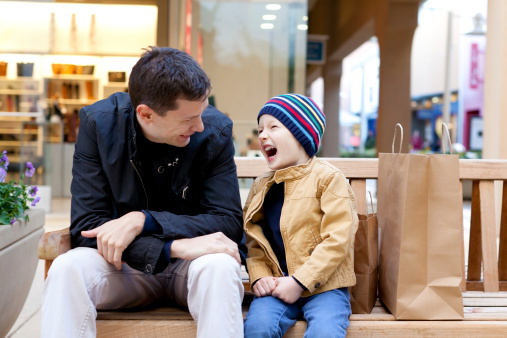 Mobile phones changed many things about the average person's life, and they changed business as well. They freed employees from being stuck in their office if they needed to receive or make calls, but they also "freed" people to be available for work 24/7. For the sole proprietor or key employee who has to be "on" at all times, mobile phones are empowering, but by unchaining people from their desks, they can disrupt the balance between work and personal life.

Initially marketed as tools for high level managers whose time was costly, mobile phones ended up being most enthusiastically adopted by tradespeople at first

. The value of having a single contact number independent of location well exceeded the cost of a phone for the bricklayer or roofer. Today pretty much everyone has a mobile phone, and while it has solved many problems, it has created a few as well.




When the Line Between Work and Private Life is Blurred
Carrying a mobile phone - particularly a smartphone - can leave people feeling as if they're on call even if their work hours are over. Sometimes it's good to be able to take care of a few minor work items over a weekend, because it prevents a big pile of tasks waiting at the office on Monday. But it can be hard to know where to stop. Should you check your work voicemail? Your email inbox? How critical will it be if you miss a notification?
Control Is the Key
To maintain work-life balance, a degree of control over both work and personal life is necessary. Coworkers don't like it when someone brings all their personal problems to the office, and likewise, friends and families don't like it when they can't get a loved one's attention because he is always checking his phone even though they're supposed to be enjoying the baseball game together. People who are unable to resist the temptation to unplug from the office may have to set clear boundaries for themselves about when they will and won't deal with work during off-hours.
Next step:
Contact Nexogy
and learn how our systems maximize productivity.
The Best Business Phone Systems Enable Control
Believe it or not, business phone systems can help with this. Not only are today's best business phone systems equipped with easy mobile integration, they also come with tools that can help with work-life balance. One of the best tools for creating work-life boundaries is called "find me / follow me." This feature is a customizable call forwarding service that can automatically redirect incoming calls to another phone line or a mobile device.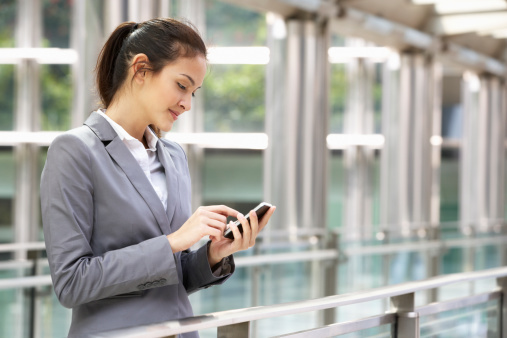 How Find Me / Follow Me Helps
While find me / follow me gives workers great flexibility when they have to work off-site or travel, it's also good for putting limits on off-hours work. For example, with find me / follow me, you can create a calendar specifying the days and times you're available, and which number business calls should be routed to during that time. If you're OK with being contacted on Saturday, but not Sunday, you can set up find me / follow me to forward calls to your mobile number only on Saturdays.
You Don't Need to Give Out Your Personal Phone Number
Find me / follow me makes it easy for your clients, vendors, and other work-related contacts by giving them one phone number that reaches you whenever you're available. They don't have to wonder whether to use your work number, home number, or mobile number. The benefit for you is that you don't have to share your mobile number. Business phone systems with find me / follow me allow you to set your availability so you're reachable when necessary, but not reachable when your personal life takes priority.
Today's workplace is less about clock-watching and more about outcomes. Moreover, many employee tasks have to be taken care of away from the desk. Business phone systems have features that accommodate mobility, preserve the privacy of personal phone numbers, and give workers control over when they can be reached during non-work hours.
Nexogy
is a leading provider of business phone systems with an array of features that improve productivity while helping employees maintain a healthy work-life balance. With find me / follow me, hunt groups, and auto-attendant features,
Nexogy
's systems ensure that calls are answered, but that employees don't have to hand out personal numbers, and can limit their off-hours availability to preserve a healthy work-life balance.
Next step:
Contact Nexogy
and learn how our systems maximize productivity.
Carlos Lahrssen is president of Nexogy.
Topics: business phone systems
About the Author
Carlos Lahrssen is president and CEO of nexogy, as well as founder, president and CEO of LD Telecommunications, Inc., nexogy's parent company. Lahrssen is an industry fan, follower and advocate — stay...
read more