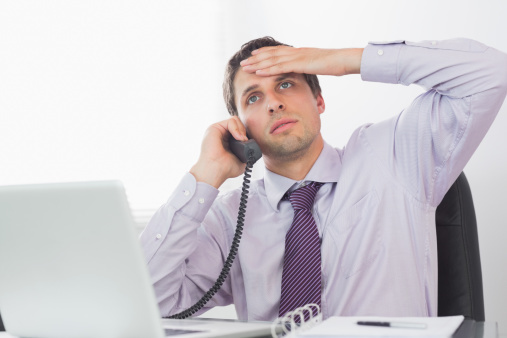 Your small business is growing steadily, and that's great news. However, as your business expands, so too does the need for great customer service solutions. With a small office and a handful of clients, you can often take care of customer service with your existing employees. But eventually businesses outgrow this customer service approach.
A call center may be your best solution for handling customer service when existing employees spend too much of their work time taking care of customer service issues. Call centers aren't necessarily mammoth offices with hundreds of cubicles. They can be small and located right on your premises if you have the room.
Outsourcing May Not Be Best
Companies sometimes choose to outsource call center functions, but with small businesses that offer a lot of personalized consultation, this may not be the best call center solution. With an in-house call center solution, your call center workers can get to know your business and its employees better, and can be more closely integrated into the overall company culture.
Moreover, you can set up a call center quickly, and at a much lower cost than you might expect. If you're thinking of outsourcing your call center solution, perhaps you should reconsider and explore the possibilities of a hosted call center solution; just setup, add people and use.
Setting Up a Call Center Is Easier Than You Think
With a hosted call center solution, the handsets or "soft phones" on agent computers are the only hardware you need, because the "guts" of the call center system are cloud hosted. Up-front capital investment is minimized, and monthly costs are very reasonable. Setup is surprisingly quick, so you don't have to wait around for weeks like you would with a landline system that requires running wiring throughout your call center office. And cloud call center solutions offer you all the terrific features you want in a call center system.
Next step:
Contact Nexogy
and learn how quickly and easily you can set up a call center.
All the Call Center Solution Features You Want
Today's advanced call center solutions give your agents and your call center manager all the features they need for outstanding communications with customers. You'll have access to:
Automatic call distribution queues designed to distribute calls optimally, reducing agent downtime and caller wait times


Call recording, whether for quality assurance or training purposes


Real-time reports so your call center manager can stay informed of how efficiently customer inquiries are handled


Visual voicemail, which transcribes voicemail messages to text and sends them to email or SMS, along with an audio file which can be replayed at any time


Integration with your customer relationship management software, to ensure your call center continually improves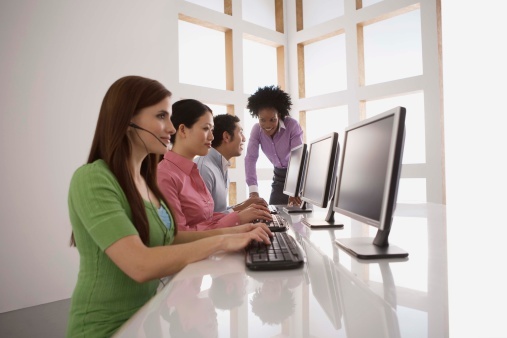 Keep Costs Under Control While Improving Customer Service
A hosted call center solution is a very cost-effective way to improve customer service and free up technicians, engineers, and sales professionals to do their work more effectively. With a hosted call center solution, calls always get through to the next available customer service agent, and if your call center grows, scaling up the center is an easy and inexpensive process. If you have a seasonal business where a certain time of year brings in extra calls, you can easily scale up for the influx only when you need to, and won't waste money paying for unused phone lines the rest of the year.
Get Up and Running Quickly
Setting up a call center may seem like an overwhelming task, but today's call center solutions make it easy and surprisingly affordable. All you have to do is add the appropriate number of lines using an easy web interface, and add call center personnel. Your call center manager will be able to easily monitor call quality, and listen in as new agents learn how to handle calls. Maintaining call logs and recordings is a snap, and so is reporting, so you have easy access to the numbers showing how your new call center solution is helping business. You'll collect data that can tell you peak call hours, agent utilization rates, and total call volume.
Nexogy
offers hosted call center solutions that are so easy all you add is people. Outsourcing isn't always as cost-effective as it seems, and you have less control over how call agents work. With a hosted call center solution, you can help your business succeed and keep your customers happy.
Next step:
Contact Nexogy
and learn how quickly and easily you can set up a call center.


Carlos Lahrssen is president of Nexogy.
Topics: call center
About the Author
Carlos Lahrssen is president and CEO of nexogy, as well as founder, president and CEO of LD Telecommunications, Inc., nexogy's parent company. Lahrssen is an industry fan, follower and advocate — stay...
read more