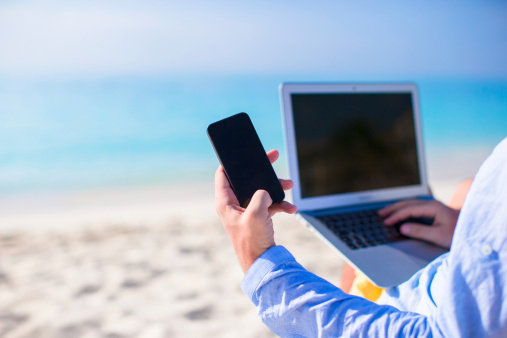 If you're a small business owner, you may require some convincing before taking a vacation. You've poured your heart into your business, and you don't want things to fall apart while you're gone. Maybe the last time you took a vacation you spent most of it on your laptop working while everyone else was playing in the surf.
Fortunately, business phone systems today make it easier for you to take time away from work without spending your vacation worrying and working. Job burnout doesn't have to be a side effect of being a business owner. Initial planning and smart use of your phone system features let you enjoy your time away and remain confident that business is taken care of.
Delegate and Inform
A few weeks before your vacation, make a list of tasks you absolutely must accomplish before you leave so you can work through them methodically before your departure date. Make another list of in-office tasks that have to be taken care of in your absence and delegate them to trusted employees.
Schedule a meeting a week to a few days before you leave to update yourself on the status of various projects, go over the tasks you're delegating, and make sure employees understand any added responsibilities they'll take on while you're away. You may need to provide detailed written instructions for some of these responsibilities.
Tell your employees how often you will check in, and how big an emergency warrants calling you. Some business owners find it helpful to give contact information to one trusted staff member only and having everyone else go through this person if they think they need to reach you. This will buffer you from unnecessary calls.
Change Your Outgoing Voicemail Message
You don't have to give details of where you're going, but you should change your outgoing voicemail greeting to indicate what days you'll be out of the office and whose extension the caller should use if he doesn't want to leave a voicemail message. Set up an automatic email reply to indicate you're away and inform those who email you who to contact in your absence.
Next step:
Contact Nexogy
and learn how our phone systems can help run your business in your absence.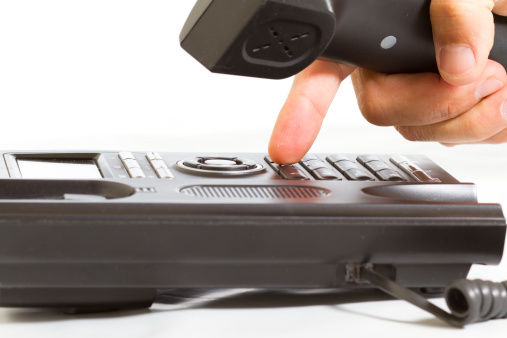 Find Me / Follow Me Is Your Friend
Find me / follow me is a flexible feature of modern phone systems that lets you forward calls in many different ways. You can have your calls forwarded to a trusted employee, or set up a chain of extensions find me / follow me can ring in sequence. You can also use find me / follow me to forward calls to your mobile phone if nobody else is available, but you may not want to do this during your vacation.


Voicemail Transcription Is Perfect for Vacation Pace
If you have find me / follow me set up to reach your trusted second in command, you shouldn't get very many voicemail messages. Today's business phone systems often have automatic voicemail transcription, which takes some of the stress out of receiving voicemail messages. Voicemail messages are transcribed into text, and can be sent as email messages, text messages, or both, so you can read voicemail messages when it's convenient, even at a noisy resort pool.
Make Necessary Business Calls Using Your Business Phone System
If something requiring your immediate attention happens while you're on vacation, take advantage of one of the most important features of modern phone systems, and return calls using your business phone system. Today's phone systems integrate easily with mobile technology, so you can use your mobile phone to place calls as if you were in the office. Callers see your business phone number on their caller ID, so you don't have to worry about your personal number inadvertently being displayed. These calls are billed as part of your monthly flat rate, so your business accounting is unaffected.

Phone systems today are rich in features, even while they're far more affordable than the landline PBX systems of yesterday. You can use these features to help ensure that your business runs flawlessly in your absence while knowing you're reachable if absolutely necessary.

Nexogy is a leading provider of business phone systems that offer great features that keep business moving forward and allow you to compete most effectively. Video conferencing, voicemail transcription, find me / follow me, and auto-attendant keep you in touch with clients, contacts, and vendors, and you can even get systems with CRM integration to smooth business processes even more. Let Nexogy show you how a great business phone system keeps your business running impeccably, even when you are away.

Next step: Contact Nexogy and learn how our phone systems can help run your business in your absence.
Carlos Lahrssen is president of Nexogy.
Topics: business phone systems
About the Author
Carlos Lahrssen is president and CEO of nexogy, as well as founder, president and CEO of LD Telecommunications, Inc., nexogy's parent company. Lahrssen is an industry fan, follower and advocate — stay...
read more