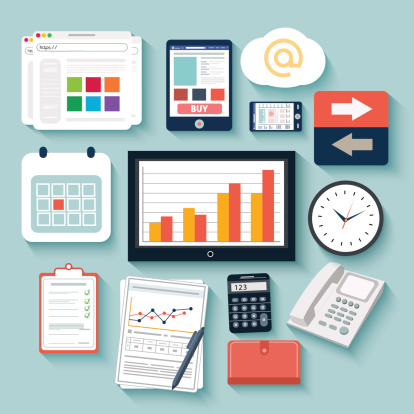 Having a great phone system for your business is not optional. It can mean being able to teleconference, having enough phone lines to meet sales quotas, keeping more money in your company's bottom line each month and much more.
Here are 7 things to consider when choosing a phone system for your small business:

1. Does the system offer all the features you will need, now or in the future? Consider features such as call screening and forwarding, multiple voicemail boxes, conference calling, auto-reception, toll free numbers, remote devices and multiple locations, call logs, directory, and cloud storage integrations.

Next Step: Contact Nexogy today to find out more about how IP phone systems can meet your small business needs.

2. Is the phone system expandable enough? Traditional phone systems usually have a limit on the number of lines the system can accommodate, while IP systems can expand to an unlimited number of lines.

3. Is the system easy to use and manage? In the fast-paced environment of most small businesses, owners and managers don't have a lot of time to teach new employees how to use the phone system, or even to be trained on how to use the system themselves. Ease of use is a must.

4. Can you use the system from anywhere, including different business locations and while traveling? Newer phone systems offer the capability for the same system to be used in different office locations and even while traveling. Some systems also integrate smart phones right into the system or offer mobile apps that will handle calls from the desk phone through the app. Portability is essential to allow travel to anywhere the business needs to go.

5. What happens if the power goes out or systems go down? In the event of a power or system failure, you want a phone system that will continue uninterrupted. IP phone systems offer away messages and auto-reception of calls when the system is down to insure that callers can still hear a message from you and leave messages for you and your employees at all times.

6. Does the system have good voice quality? Any type of phone system can have quality problems ranging from static to echoing and dropped calls. As a business owner, you need reliable service in a quality phone system. Even if problems with voice quality occur, there are various ways to fix these issues so that your phone systems gives you the quality you need.

7. What is the cost? Although cost is the last consideration listed here, it is an important factor to consider. Small businesses do not have unlimited budgets, and usually need to keep costs low if they want to be profitable. A little bit of comparison shopping can reveal the best price on phone systems with the features your business needs. There is balance between meeting needs and keeping costs affordable. Many phone system options exist, and there is one out there that will meet your needs at the right price.

IP phone systems have been shown to meet the needs of today's small businesses by offering the largest variety of options at the lowest overall cost. IP phone systems are not only affordable, they are the only ones that can offer the best of all calling features. Systems provided by Nexogy can help your small business grow.

Next Step: Contact Nexogy today to take your small business's phone system to the next level.

Carlos Lahrssen is president of Nexogy.


Sources:
5 Questions to Ask About Small Business VoIP
http://www.smallbusinesscomputing.com/biztools/5-questions-to-ask-about-small-business-voip.html
http://www.ringcentral.com/office/business-voip-phone.html?BMID=GGUSVOIP&RCKW=voip&RCMT=p&AD=51018136813&CID=sem&gclid=Cj0KEQjwquOhBRCupYiu4an13scBEiQAss2XkiJojv1E8hLFRSGwwil5aPO2L1JBd7TLOKE47I7ggX8aAlIP8P8HAQ
www.nexogy.com

Quora: Carlos Lahrssen
http://www.quora.com/Carlos-Lahrssen
Topics: business phone systems
About the Author
Carlos Lahrssen is president and CEO of nexogy, as well as founder, president and CEO of LD Telecommunications, Inc., nexogy's parent company. Lahrssen is an industry fan, follower and advocate — stay...
read more