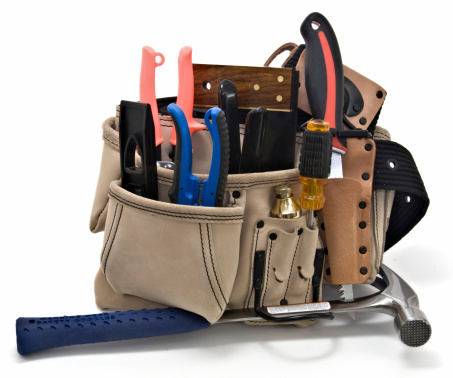 Just as desktop and laptop computers won't be totally replaced by tablets, business phone systems won't be replaced by smartphones. Desk phones and mobile phones are tools today's worker uses for different needs, just as a carpenter might use a framing hammer and a rubber mallet for different tasks.
Business phones do "heavy lifting" that mobile devices can't, and they are getting smarter all the time. Telecommunications experts expect the phone systems of the future to offer better integration between desktop and mobile devices, secure VPN access for remote workers, and a user experience more like the smartphone experience. Here are some ideas on what to expect from the business phone systems of the future.
The Device That Makes Sense for the Moment
If you're working on a 500-line spreadsheet, with the choice of doing so on a laptop or a tablet, you're going to use the laptop, because the laptop is better equipped for the hands-intensive work the task requires. Likewise, when you're talking to a major client in your office, you're more likely to do so using your desk phone rather than a Bluetooth device and your smartphone. The desk phone is more comfortable and offers reliable, superior call quality. In the taxi, you're glad to have your smartphone so you don't miss an important call, but the smartphone isn't always the best device for the task. This isn't expected to change in the near future.
The Evolving Concept of Mobility
Mobility today is mostly defined as the ability to use devices untethered to wired or Wi-Fi networks. But mobility is evolving in terms of
consistency across devices and across environments
. Phone systems of the future are expected to allow users to move their user profiles along with profiles' attributes like content, contacts, and applications, across devices. This will allow users to select the device that's right for the task while enjoying maximum convenience.
Removal of IT as the Distinguishing Factor in a Market
Cloud phone systems have accomplished quite a bit of leveling of the telecommunications playing field. The prohibitive cost of yesterday's business landline system (both up front and monthly) is no longer a barrier to small businesses that need outstanding telecommunications solutions. With cloud phone systems, startups can have all the sophisticated phone features of huge enterprises. This frees businesses to compete on things like innovative products and better customer service, rather than just a feature-rich landline system that nobody else can afford.
Next step:
Contact Nexogy
to learn more about the most advanced telecommunications solutions.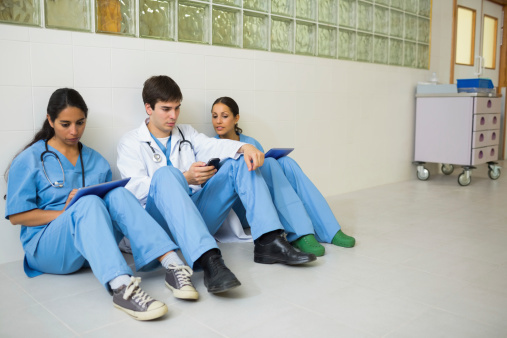 Mobile Devices With New Capabilities
A child today may have a hard time grasping how revolutionary smartphone apps are. And smartphone applications are advancing at a blistering pace, even after several generations of iPhones and Androids. Smart devices are even starting to add features that integrate with physical security. The Kevo Unikey, for example, is a keyless deadbolt system that allows smartphones with Bluetooth 4.0 to literally unlock doors, something you may never have imagined being part of your business telecommunications system.
Faster Mobile Networks
LTE Wideband, also called 4G LTE Advanced,
is expected to deliver data at 150 to 300 mbps
. This is 20 times faster than current 4G LTE connections. It's also six times faster than wired cable broadband. Rollout so far is only in limited places around the globe, but this technology promises to greatly accelerate the work done on mobile devices, making your mobile workforce more productive and efficient.
Unbroken Wi-Fi
Using mobile devices to connect to Wi-Fi hotspots can be a hassle, particularly since mobile phones connect to mobile networks without your having to go through a manual process.
Rollout of Passpoint Wi-Fi
, however, expected to accelerate in 2015 and 2016, will make it possible for your employees to leave their desk, hit the road, and accomplish their business travel without losing their fast Wi-Fi connection, again with the potential to raise productivity.
Conclusion
The future of business phone systems is definitely not one-size-fits-all. But your employees will have more choices on how to accomplish tasks at hand, whether they're at their desk or on the road. The desk phone is solidifying its status as the hub of the employee's business telecommunications by delivering better integration with the many other devices they use.
Nexogy
, a leading provider of business phone systems to companies of all sizes, stays at the leading edge of telecommunications evolution. With hassle-free mobile integration, unified communications solutions, and
WiMax
high speed business internet to support it,
Nexogy
's systems ensure businesses can enjoy the advantages of the latest advances in telecommunications, at surprisingly affordable prices.
Next step:
Contact Nexogy
to learn more about the most advanced telecommunications solutions.
Topics: business phone systems
About the Author
Carlos Lahrssen is president and CEO of nexogy, as well as founder, president and CEO of LD Telecommunications, Inc., nexogy's parent company. Lahrssen is an industry fan, follower and advocate — stay...
read more