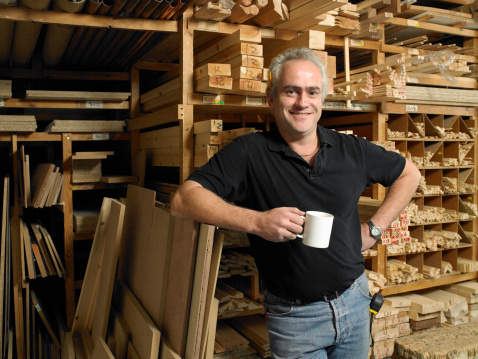 Small and medium-sized businesses (SMBs) don't necessarily have small or medium-sized technology needs.
When a potential client or customer calls a small business, he expects to encounter a phone system that is professional and efficient, with the features that a large enterprise phone system would have. He doesn't want to be given an employee's personal cell number and always have to worry about which number to try first.
SMBs shouldn't have to cobble together decent communications from an office landline, home phones for telecommuters, and mobile numbers. The SMB of today needs a telecommunications system that offers enterprise-level features to ensure callers aren't frustrated, and that their needs are addressed efficiently.
Landline Systems and Their Features

A generation ago, the only choice for a business phone system was a landline that was part of the Public Switched Telephone Network (PTSN). These are the familiar business phone systems that all businesses used to use. The main problem with PTSN landline systems was cost. While a landline calling plan may have started with a low base price, those prices only allowed local or possibly regional calling. Long distance, call forwarding, and the addition of a toll-free number could easily double or triple a monthly bill. Advanced features were often purchased from third-party vendors and inflated monthly bills even more.

Furthermore, these systems required complex on-site hardware like private branch exchange (PBX) hardware to allow switching between the numerous lines. This hardware was expensive, and required regular maintenance. Moving a system to a new location could be time-consuming and expensive too. But PTSN phone systems were rock-solid reliable, and familiar to use. Copper wire PTSN connections are still in place in many locations.

VoIP Phone Systems and Features

The VoIP phone system, by contrast, uses an internet connection rather than the PTSN. VoIP phone systems treat telephony as another application that works through your internet connection. The most basic VoIP phone system has features like unlimited local and domestic long distance, call waiting, call forwarding, caller ID, voicemail, voicemail-to-email transcription, and auto-attendant, which can be costly on traditional PBX systems.

Next step: Contact Nexogy and learn how VoIP can improve your business.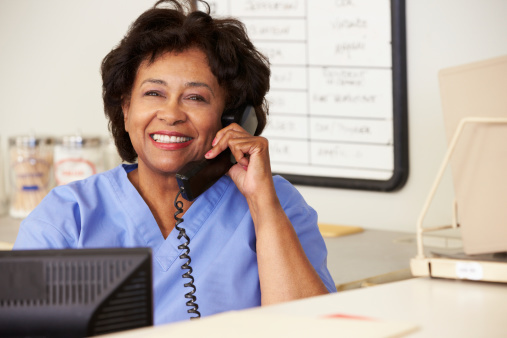 Advanced features available at low cost on VoIP phone systems include simultaneous ring, find me / follow me, call recording, conference calling, and video conferencing.
Other VoIP phone system features previously out of reach for many SMBs are interactive voice response and call queues, which are terrific for getting inbound calls to the best-qualified call recipient. Adding a toll-free number, and creating customized hold music or greetings are also easily accomplished with VoIP phone systems. And VoIP phone systems offer detailed call analytics and easy reporting capability.
One critical feature VoIP systems provide that landline systems don't is mobility. Because VoIP phone systems are internet-based, they integrate easily with employee mobile devices. An employee can have his business line ring on his desk, his mobile phone, or both. The flexibility gained from mobile integration can be extremely valuable to the SMB.

A potential drawback to the VoIP phone system is loss of service should the internet connection go down. However, today's VoIP systems are equipped with backup provisions like re-routing of calls to alternate numbers (like mobile phones) should the internet connection go down.

Cost: Landline vs. VoIP

VoIP phone systems cost considerably less, both up front and month-to-month. On-site PBX equipment is expensive, and businesses often had to mortgage this cost in the past. Moreover, maintenance and repairs could be very costly. VoIP systems, by contrast, generally only require the purchase of handsets in terms of up-front investment, and some providers include the cost of handsets in monthly per-seat charges. VoIP systems today can be easily set up and managed, even by someone without technical training, and moving a VoIP system is basically a matter of moving the handsets and plugging them in at the new location.

When comparing VoIP phone systems, confirm what is included in monthly per-seat prices for the features your SMB needs. Once you know this, you can easily forecast your business' monthly telecommunications expenditures, because the costs of long distance and features are fixed and built into your monthly fees.

While copper infrastructure is still widely available, and PTSN phone systems are familiar to most people, VoIP phone systems are more cost effective, easier to manage, and provide the features that today's SMB requires. Nexogy is a leading provider of VoIP phone systems for businesses of all sizes, offering businesses enterprise-worthy features that are affordable and that allow SMBs to compete effectively without breaking the bank.

Next step: Contact Nexogy and learn how VoIP can improve your business.
Carlos Lahrssen is president of Nexogy.
Topics: business phone systems
About the Author
Carlos Lahrssen is president and CEO of nexogy, as well as founder, president and CEO of LD Telecommunications, Inc., nexogy's parent company. Lahrssen is an industry fan, follower and advocate — stay...
read more