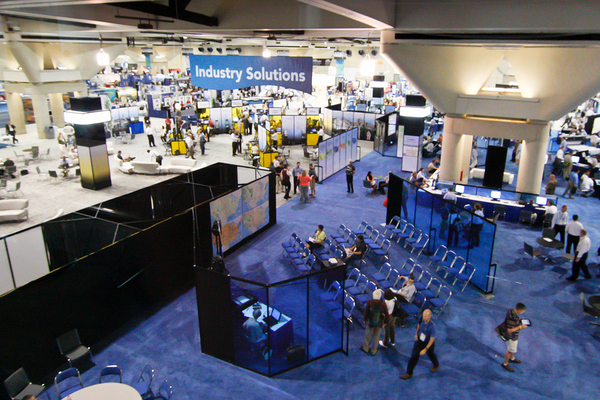 Channel Partners Evolution is coming to the Austin Convention Center September 25 to September 28. This year's theme is "Accelerating Digital Business," and it's about an exciting yet unavoidable truth: The digital transformation is changing business, and those who don't figure out how to evolve will find themselves left behind. The ones who meet the challenge, however, have an exciting future ahead of them.
Telecom resellers and others who rely on hardware sales alone are going to experience big challenges as more businesses transition to the cloud. Adding nexogy's Hosted VoIP services to your cloud services portfolio is one way you can grow your customer base and help clients get where they're inevitably going: the cloud.
How nexogy Makes It Easy
One thing telecom resellers need is flexibility. You don't need a vendor tying your hands when it comes to negotiating contracts. Our proprietary BSS/OSS, available to channel partners and newly extended to White Label resellers, provides everything you need to create proposals and configure cloud telephony services. You can offer current number porting along with new standard and toll-free numbers. You can also deliver E911 services, all while staying compliant with state and local regulations.
Many businesses still prefer a mix of on-site and remote telephone access. Our BSS/OSS, in addition to configuring cloud services, makes it easy to provision and deploy devices. You focus on selling and let us take care of the rest. Your nexogy project coordinator helps you every step of the way.
The nexogy bundled services packages are straightforward and easy for customers to understand. This makes the selling process easier. And best of all, you set your own prices. You decide on the pricing that helps you win the contract while delivering the overall margins you need. After a customer accepts your proposal, you can sign them up right in the partner portal. You can see a detailed breakout of your commission; everything is transparent. Commissions deposit quickly via ACH for steady, ongoing cash flow.
Is nexogy Right for You?
Who should consider partnering with nexogy? Primarily, telecom resellers who provide between-branch connectivity to small and medium-sized businesses operating in multiple locations. If you serve this market or want to expand your offerings to companies like these, becoming a nexogy channel partner could be one of the smartest and easiest things you've ever done. We don't just offer a great product and service portfolio, outstanding support and flexibility. We also offer DNA, an exciting tool for growing and nurturing your customer base, along with all the marketing materials you'll ever need.
When you sign up to become a nexogy channel partner, you can take your training and certification courses online. There's no travel commitment, and you can learn and get certified at your own pace. Once you're up and running, we'll even give you incremental business by providing installation jobs in your area.
Register for the CP Evolution conference and visit us at Booth 1607. We'd love to meet you, learn more about what you do and see if we can give you the tools you need to accelerate your digital business. If you're not coming to Austin, we'd still love to connect with you. Explore our partner program to see how easy it is to expand your service portfolio – and grow your revenue with nexogy.
Topics: Telecommunications
About the Author
Oliver Verde
's the Marketing Director at nexogy, and he started in January of 2015. Mr. Green is passionate about developing teams to become the future leaders of nexogy as well as expanding the company's reach a...
read more