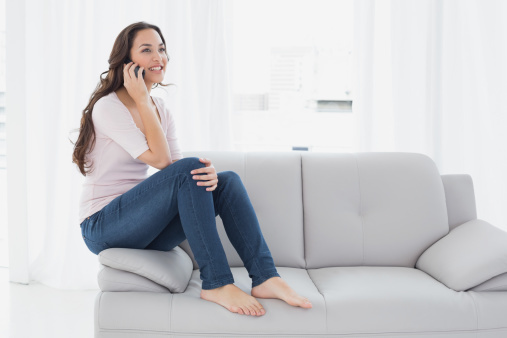 Customer satisfaction directly affects business success. When customers aren't happy with the service they get, naturally they're more likely to take their business elsewhere. Call center systems can make a substantial difference in the level of customer service your company is able to provide. High quality call center systems have innovative features that empower customer service agents and improve the customer's call experience.
When calls are answered quickly, without excessive waits on hold, the stage is set for a positive customer experience. A Harvard Business School study on call center management found that three elements are necessary for great call center operations:
Excellent customer service

Internal business practices

Information technology
Great service is largely a function of hiring high quality agents to operate your call center systems, and good business practices include smart call center scheduling, use of analytics and reports, and a commitment to increasingly good customer service. Information technology means making the right choice among call center systems so your agents have the tools they need.
Giving Call Center Managers Tools They Need
When the call center manager has important call center metrics and analytics at his fingertips, short-term crises can be averted, and long-term planning can be more effective. Call center systems that offer managers a dashboard with information like:
Number of callers waiting

Longest current wait time
Number of calls answered currently
Call abandonment rate
Average answer time
Average talk time
This help managers make smart decisions both short term (by, for example, forwarding some waiting calls to non-call center employees who are able to handle customer service issues) and long term (staffing and scheduling) that improve service.
Next step:
Contact Nexogy
and discover your choices in great call center systems.
Using Technology to Minimize Duplicated Efforts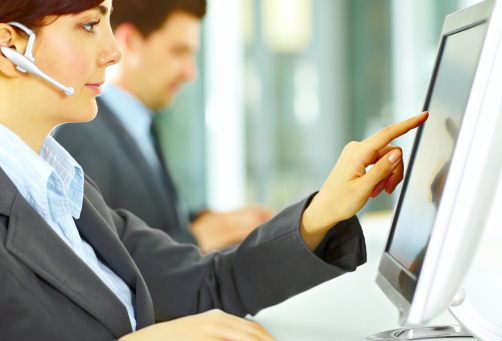 When a caller explains his situation, and is forwarded repeatedly in an attempt to get to the "right" person to address his problem, he can end up explaining the problem multiple times, which is terribly frustrating. Call center systems can reduce these problems with features like auto-attendant or interactive voice response that can connect callers with the right agent from the beginning. Integration of call center systems with customer relationship management (CRM) solutions allow customer information to be collected and transferred along with the call should a manager or specialist agent's help be required.
Monitoring for Quality Assurance
When your call center manager has tools for monitoring quality assurance in real time, she can assist call agents and make note of ways quality assurance can be improved. Call center systems with call monitoring allow managers to listen in on calls without agents knowing. The "coach" feature on some call center systems allow managers to listen to calls with the agent knowing, and even make suggestions (that the caller can't hear) that can help the agent handle a challenging situation. The barge-in feature allows managers to take over calls that are not going well and attempt to remedy the situation immediately.


Outsourcing May Not Be the Answer
Outsourcing call center functions is typically made as a financial decision, and it can be short-sighted. Customer service levels tend to decrease when companies outsource their call center activities, according to the Harvard Business School study referenced above. The researchers surmise that the decrease in service levels that often follow outsourcing are related to reasons why outsourcing was chosen in the first place.
If outsourcing was based on saving money, the company may not be sufficiently focused on customer needs. If outsourcing was based on inability to handle call level internally, there are likely organizational difficulties that have led to poor customer service.
Fortunately, today's call center systems make setting up and operating a call center faster and significantly less expensive than was the case just a few years ago. With cloud-based call center systems, up-front capital investment is minimized, and operational costs are lower and are predictable from one month to the next.
Moreover, today's call center systems come with features that help reduce the time callers spend on hold, ensure callers reach the proper agent without being transferred multiple times, and help call center managers monitor performance and easily identify problem areas. A call center can be set up for just a few agents for smaller companies, or with hundreds for larger companies, due to the inherent scalability of top cloud-hosted call center systems.
At
Nexogy
, we offer cloud-based call center systems that help you get your call center going with lower initial capital outlay, and with features that help you run your call center optimally from day one. A great call center can make an appreciable difference in customer satisfaction, and satisfied customers are the key to making your business thrive.
Next step:
Contact Nexogy
and discover your choices in great call center systems.
Carlos Lahrssen is president of Nexogy.
Topics: call center, call center software
About the Author
Carlos Lahrssen is president and CEO of nexogy, as well as founder, president and CEO of LD Telecommunications, Inc., nexogy's parent company. Lahrssen is an industry fan, follower and advocate — stay...
read more