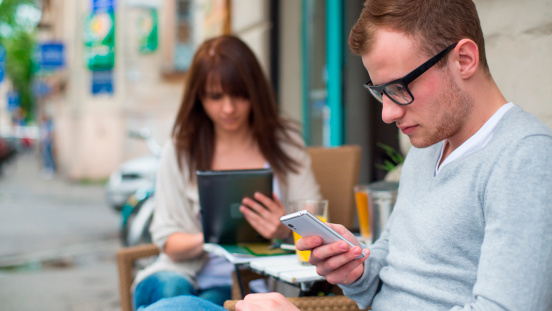 Few businesses today can get by without mobility on the part of either employees or the business owner. This is partly due to mobile communications making mobile workers more efficient while staying connected. In some cases it is also due to employees who are used to mobility facilitating personal communications and seeking work opportunities that allow them to take advantage of mobility rather than being figuratively chained to a desk every day.
When Mobility Is a Necessity
Some businesses require mobility. Companies that dispatch employees to work in customers' homes and businesses depend on great mobile communications to ensure efficient workflows, scheduling, and use of resources. But simply relying on employees' personal mobile devices has many drawbacks. Employees may not like handing out their personal mobile numbers, and not having a central telecommunications system can make a business appear less professional and established. Fortunately, phone systems that integrate seamlessly with employee mobile devices can solve these problems.
When Mobility Is a Choice
With some businesses, mobility is a choice or a perk. Perhaps hiring that highly coveted employee requires that you allow her to telecommute part-time or full-time. Or perhaps the nature of your business allows you to have employees in multiple locations. Again, business phone systems with great features like mobile integration enable more efficient workflows, help employees separate their business from their personal lives, and allow you to successfully run the business without having everyone convene at an office every day.
Next step:
Contact Nexogy
and learn how easy it can be to take your office on the road.
Starting a Business That Is Run Remotely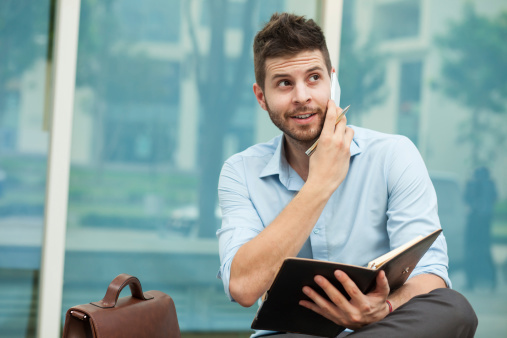 Another choice that can lead to selection of phone systems with great mobile integration features is when someone starts up a business that he intends to run remotely. Web design companies, virtual assistant services, copywriting, and graphic design companies can all be managed remotely from the start. For these businesses, great telecommunications services are just as essential. In fact, phone systems with analytics and reporting capabilities can make tasks like invoicing clients for phone consultations much easier, while ensuring employees can enjoy mobility as they accomplish their tasks.
Telecommunications Is the Key
A comprehensive telecommunications solution is the key to having an office that spends some or all of its time on the road. Phone systems that allow mobility, central call management, easy conferencing, and great extras like voicemail transcription give employees and business owners the opportunity to work remotely without losing out on productivity. Video conferencing can eliminate appreciable amounts of business travel, saving money and time, and mobile integration allows employees to give out a single business number to contacts and clients and be confident that calls will reach them whether they're in the office, telecommuting, or on the road.
Conclusion
Broadband and mobile saturation are allowing today's entrepreneurs to successfully run businesses from wherever they want. They also allow employees the convenience of telecommuting, and the freedom to work while on the road without missing out on important communications. Phone systems that are hosted in the cloud eliminate the need for an office outfitted with trunks and phone lines, and offer an amazing range of features that facilitate the running of a professional, capable business, even if there's no traditional workforce to arrive at the office every morning and remain there until quitting time.



Nexogy

is a leading provider of phone systems for small and medium-sized businesses that have enterprise-level telecommunications needs.

Nexogy

's cloud phone systems do not require heavy up-front investment in on-site hardware, and have plans that are amazingly affordable. More importantly,

Nexogy

's systems offer the features that businesses need when they have a mobile workforce, such as easy conference calling, auto-attendant, voicemail transcription, and easy integration with employee mobile devices. Calls reach their recipients wherever they may be, so fewer messages have to be left, and fewer opportunities go unseized.





Mobility is becoming the standard in today's workforce, across a huge range of business types.

Nexogy

is there to help these businesses run flawlessly, whether workers are located at desks in a traditional office, or accomplish their work remotely.



Next step:

Contact Nexogy and learn how easy it can be to take your office on the road.



Carlos Lahrssen is president of Nexogy.
Topics: business phone systems
About the Author
Carlos Lahrssen is president and CEO of nexogy, as well as founder, president and CEO of LD Telecommunications, Inc., nexogy's parent company. Lahrssen is an industry fan, follower and advocate — stay...
read more