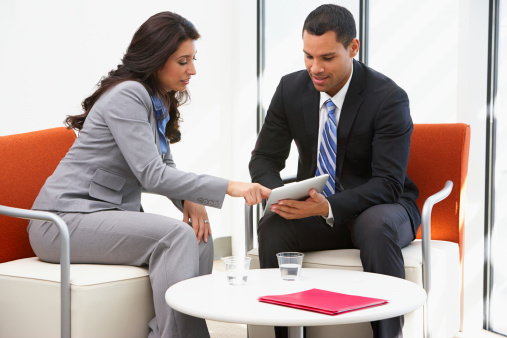 Business doesn't sit still for even a single minute, and if your business stays stuck in the past (even the recent past), it won't realize the level of success you and your workforce deserve. Fortunately, technology is allowing smaller businesses to compete more effectively than ever before, but you have to make technology work for you and not the other way around.
Here are some of the biggest business challenges of 2014. Are you ready to meet them?
Coping With Business Expenses
Many costs associated with doing business creep steadily upward. The utilities that power your equipment and computers cost more, and the fuel you use for company vehicles shows no sign of dropping appreciably. Travel costs tend to edge upward, yet your team needs to meet with clients and stay abreast of goings on in their industry. Phone systems, believe it or not, can help you cope with many of these expenses, by letting you allow telecommuting (cutting expenses for both the business and employees), and with features like video conferencing that let you reduce travel without reducing communication.
Building Your Brand
Very few companies, regardless of size, can continue to succeed as faceless entities. Your people and the products and services you produce need a strong web presence and the credibility that comes from providing value for your customers and clients. You have the opportunity to polish your brand every time one of your reps meets with a potential client, whenever you post an article to your company blog, and when you showcase your expertise on your website, at conferences, and in the press. Again, phone systems empower your people to build your brand with every communication, so don't deny your workforce the communication tools they need.
Adding Value That Sets Your Business Apart
Informed clients and consumers are more satisfied, and having multiple means of communication is critical to meeting today's business challenges. Offering eBooks, video podcasts, and webinars can give your clients that something extra they want before committing to a partnership. With phone systems that deliver features like easy video conferencing (great for producing webinars and how-tos), or call center capabilities that show customers and clients you care about their experiences, you show you have drive and commitment that competitors don't.
Next step:
Contact Nexogy
and learn how cloud phone systems give you the competitive edge.
Reaching New Markets
New markets for your business may exist down the block, or on the other side of the globe, and reaching them requires strong communications. Phone systems that include long distance or offer low-cost flat rate international calling can make the difference between companies that thrive and reach further, and those companies that become stagnant. And of course you want potential new markets to reach you, and phone systems that easily integrate with employee mobile devices make this easier than ever before.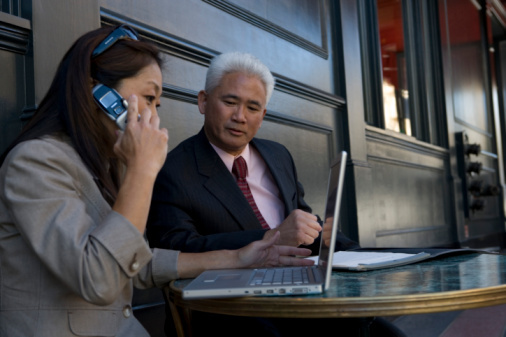 Going from Startup to Established Business
Maybe you don't want to be thought of as a startup anymore, but rather as an established presence in your field. One of the best ways to declare to your workforce that your business has arrived is by providing them with a phone system that streamlines communications, prevents missed calls, and allows them to take advantage of top trends like video conferencing. Cloud phone systems answer these needs for small businesses, providing an impressive array of features at surprisingly affordable costs.
Going Mobile
"Going mobile" isn't typically something you decide to do: it's decided for you. Your workforce needs to be out there showing their commitment to clients and projects and ensuring customers are glad they chose to do business with you. Optimizing businesses for mobile requires phone systems that are technologically advanced. Cloud phone systems provide the mobile tools today's business requires - without the huge capital outlay required from yesterday's landline phone systems. With a cloud phone system, you integrate seamlessly with mobile devices, ensuring vital communications always get through.
Regardless of past success, you simply can't rest on your laurels in the 2014 business environment. Customers have more options than ever, and it's up to you to show them that your business is their best choice.
Nexogy
provides cloud phone systems for small and medium businesses that include all the features you need and want, including mobile integration, visual voicemail, video conferencing, and flat rate calling. Setup is quick and does not involve the upheaval and expense of installing a landline business phone system. Let
Nexogy
show you how your business can be ready to compete effectively, so it can grow, thrive, and fulfill its full potential.
Next step:
Contact Nexogy
and learn how cloud phone systems give you the competitive edge.

Carlos Lahrssen is president of Nexogy.
Topics: Tech Tips, business productivity
About the Author
Carlos Lahrssen is president and CEO of nexogy, as well as founder, president and CEO of LD Telecommunications, Inc., nexogy's parent company. Lahrssen is an industry fan, follower and advocate — stay...
read more