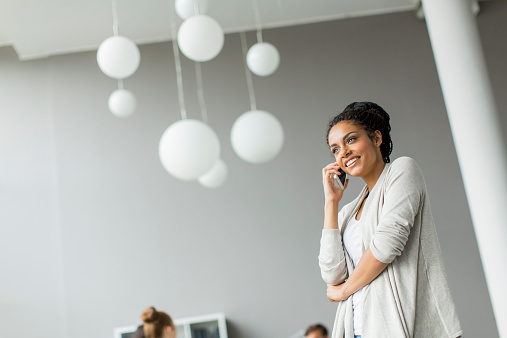 In today's business world, your business doesn't have to be large to have multiple locations, or even to operate internationally. Some businesses choose to manage certain business operations centrally, for efficiency and cost effectiveness. One great starting point for central management control for your small or medium-sized business is with your phones.
Business phone systems that are managed centrally offer assurance that your company's multiple locations - whether across town or across the world - can communicate easily. Today you can choose from business phone systems that offer central management through an intuitive user portal, and you don't have to be an IT or telecommunications expert to effectively use it.
Why Central Management Control Is Important
With business phone systems, central management control ensures that employees have access to the specific suite of communications features they need, from presence information to voicemail transcription. With central management of your phones, your new facilities manager can be quickly set up with a phone line along with productivity-enhancing features like mobile integration, call screening, on-hold music, and a range of other features.
Central management control means that a designated person or team in one office location can manage phones at all your locations, so you won't need someone at each branch office to take care of phone management locally. It's all done from one place. The result is consistency of communications across all your locations.
Next step:
Contact Nexogy
and see what you've been missing with central management control.
What Real-Time Reporting Can Do for Your Business
Business phone systems with real-time reporting as part of their central management system are indispensable to businesses with call centers. This function allows you instant insight into call center utilization, performance, and capacity through a dashboard interface. With centrally managed real-time reporting, you can quickly create informative reports showing things like:


Call sources and destinations
Call volume
Individual call details
These can be compared and managed across locations if your company has more than one call center.
Call Recording and Tracking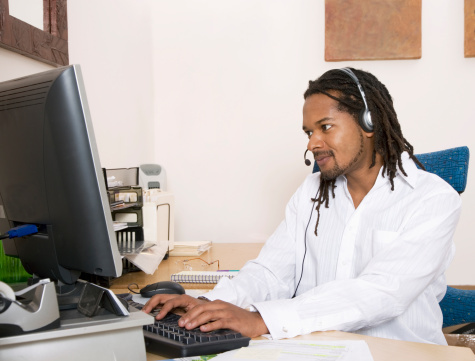 Central management control with call recording and tracking is essential to certain types of businesses, like those with compliance requirements that must be met. It can also be handy to have audio files of conference calls to supplement notes and for reference purposes. Some companies use call recording to archive examples of outstanding calls that can be used for staff training purposes.

Business phone systems with call tracking software automatically record numbers, dates, times, and call location for incoming and outgoing calls. Businesses are able to use this information to monitor for phone misuse, manage call flows and staffing schedules better, and to integrate with customer relationship management (CRM) systems.
Authorization Codes and Central Management Control
Business phone systems that include authorization codes as part of central management can help businesses keep costs under control. Suppose your company has an international calling plan with a fixed number of international minutes per month. With authorization codes, you can limit access to international calling to personnel with a specific need for it, helping cut down on unnecessary usage and keep expenses more predictable. Authorization codes can also be used to track phone system usage by caller, client, or project. Companies that provide professional services that involve billing clients for time on phone calls (such as attorney practices) can use authorization codes for accurate client billing and record-keeping.
Conclusion
Central management control of business phone systems is useful for any business, but particularly for businesses with multiple locations or specific record-keeping or billing requirements. The easiest way to implement central management control is by selecting a business phone system like those offered by Nexogy that includes user-friendly central management through an intuitive user portal. This allows you to set up reporting, utilize features like call recording, and set up authorization codes to better track and control phone system usage, across one or multiple business locations.

Nexogy is a leading provider of business phone systems to small and medium-sized businesses, offering enterprise-level features in affordable systems that are easy to set up, modify, expand, or move to a new location. Nexogy's systems also offer easy mobile integration, so your on the go employees can use your business phone system from anywhere. The result is better productivity and fewer missed opportunities.

Next step: Contact Nexogy and see what you've been missing with central management control.
Carlos Lahrssen is president of Nexogy.
About the Author
Carlos Lahrssen is president and CEO of nexogy, as well as founder, president and CEO of LD Telecommunications, Inc., nexogy's parent company. Lahrssen is an industry fan, follower and advocate — stay...
read more