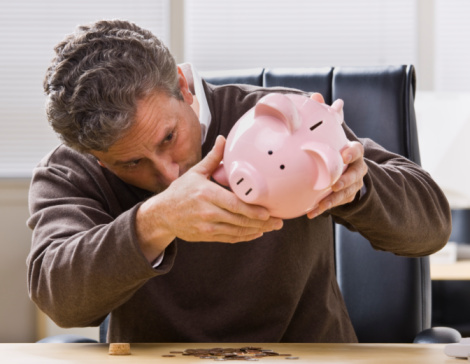 Some startups start out using a residential internet connection. Perhaps that's because many startups begin in home offices. But sometimes new small businesses try to save money with a residential internet connection. Unfortunately, limited savings often come at the expense of capabilities that can help a business grow and thrive.
If you have a small business, you need to know about the top benefits of high speed internet for business, and how it can help your business be more competitive and efficient. Here are the top benefits of small business high speed internet.
Dedicated Connection: No Worries About Oversubscription
Some business high speed internet providers offer dedicated connections, and they're definitely worth looking into. When you don't have a dedicated high speed connection, it means you're sharing your connection with other subscribers, and this can result in slowdowns during times of heavy internet use. Furthermore, many providers oversubscribe their networks, making these problems more likely. With a dedicated connection, the circuit and associated bandwidth are just for your business.
Symmetric Connectivity Lets You Upload Huge Files Easily
Upload speeds are typically lower with residential internet connections because most people don't need high upload speeds for personal internet use. However, businesses often need high upload speeds. Maybe employees share large files with workers in branch offices, or perhaps the company regularly uploads video content to the web. For most businesses, symmetric connectivity (with equally fast upload and download speeds) is necessary to derive maximum benefit from an internet connection.
Collaboration Is Easier and Faster
Collaboration is how business is done today, and top small business high speed internet enables better collaboration. With fast upload speeds and generous bandwidth, businesses can share large files easily, and take maximum advantage of communications technologies like online conferencing and screen sharing. With dependable high speeds, there's less waiting around involved in collaboration.
Next step: Contact Nexogy today and learn how WiMax high speed internet helps your business excel.
More Business Processes Can Be Moved to the Cloud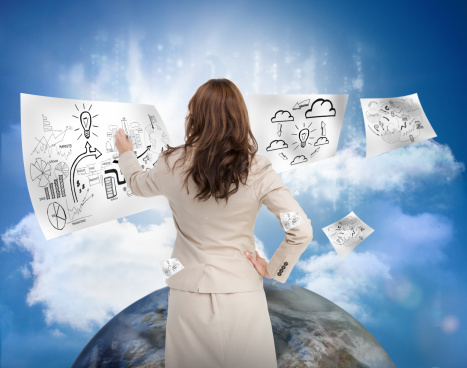 Maintaining on-premises hardware can be a burden, particularly for small businesses, so many businesses are shifting processes to the cloud. Running business processes in the cloud saves on capital investment costs, and cuts down on a small business's need for on-site IT hardware maintenance. To use cloud processes efficiently, your business needs dependable high speed internet. Being able to put business processes in the cloud keeps expenses down and productivity high.


It's Easier to Raise Your Company's Online Profile
Most companies today understand the importance of a strong online presence, and invest time and resources in having a great website and a strong presence on social media platforms. With small business high speed internet, your company won't have any problems uploading how-to videos, product demos, or other multimedia content. And your social media coordinator will be able to count on a dependable, fast connection that makes it easy to connect and interact with customers and potential customers.
A Great Connection Supports All Your Telecommunications Needs
Finally, a great small business high speed internet solution provides the perfect platform for your company's telecommunications. Businesses of all sizes are increasingly turning to hosted VoIP phone systems to take advantage of their many features and low costs. With dependable high upload and download speeds, call quality matches or exceeds that of traditional copper wire phone systems, plus you can make use of great features like audio conferencing, automated call routing, and seamless mobile integration. You'll wonder how you ever got along without the benefits of a great hosted phone system.

If you're running a startup from your spare bedroom, maybe you can get by with a residential internet connection at first. But for your business to thrive and expand, you need the benefits offered by high speed internet for business. By investing in a dedicated business high speed connection, you can eliminate many potential telecommunication problems, like slow internet speeds during heavy use and slow uploads of important files. Plus you'll have all the bandwidth you need to support a feature-rich hosted phone system that helps you compete more effectively.

At Nexogy, we offer WiMax high speed internet for business. With dedicated connections and fast, symmetric upload and download speeds, you'll be able to raise your online profile, use cloud business applications with ease, and run your hosted phone system with no problem. Nexogy also offers bundled packages that include WiMax and Nexogy's outstanding hosted telecommunication solutions that can save you even more money every month.

Carlos Lahrssen is president of Nexogy.
Next step: Contact Nexogy today and learn how WiMax high speed internet helps your business excel. Or schedule a free network assessment to start your service.
Topics: business phone systems
About the Author
Carlos Lahrssen is president and CEO of nexogy, as well as founder, president and CEO of LD Telecommunications, Inc., nexogy's parent company. Lahrssen is an industry fan, follower and advocate — stay...
read more