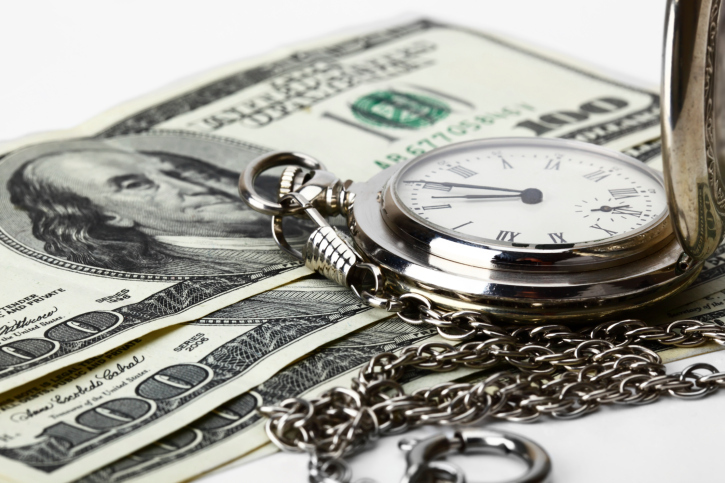 It is pretty much a given that every business could use more time and money. With more money, the business can grow and do more, better. And time is money, as the saying goes.

Most technology is useful for saving time or labor, which ends up saving money. Very few technologies are as effective at saving time and money as the cloud-based IP phone system. According to a white paper, Finding the Value in Business VOIP by Telephone and Data Systems, tech giant Intel realized a 134 to 500% increase in productivity when they switched to an IP phone system.

Less Cost, More Benefits
IP phone systems cost far less than their traditional landline counterparts, so businesses are saving money right away. Additionally, these systems come bundled with many other features that save businesses even more money.

Most businesses need a receptionist to screen calls and provide basic information. IP phone systems include a virtual receptionist feature that can forward calls to the best extension 24 hours a day. Recorded messages provide basic information about the business. In the rare event that the system would go down, the virtual receptionist can still screen calls and forward them to mobile devices or other off-system numbers.

For businesses with a high volume of incoming calls, call routing features can reduce on-hold times and quickly connect callers to the best possible employee to meet their needs. Call routing saves money by streamlining staff needed to handle calls, and can also help retain existing customers who may become frustrated if they can't get help handling an issue.

Next Step: Contact Nexogy to start saving your business time and money today.

The tracking and reporting features of IP phones make it easy to manage a call center or a group of employees who deal with customers. At a glance, managers can see average call length, first call resolution rates, and many other relevant call center efficiency statistics. Compiling these statistics is typically time-consuming, so having these features can greatly reduce needed managerial staff. Labor is typically one of the largest costs of any business.

Another way to save money on customer service is to use customer relationship management software that integrates into the phone system. This software helps call center employees access customer histories as they talk to those customers, which saves time in the length of calls and can be a great improvement in customer care.


Saving Time Can Save Even More Money
Most of the above money-saving features also save time. It is a cyclical phenomenon: saving time saves money, which can then be used to save more time, which then saves even more money. Running an efficient business where both time and money are used well increases opportunities for growth as well as the profit margin of the business.

IP phone systems make it possible to do more with less, providing great benefit to businesses looking to thrive and grow. Saving money and time while getting an exceptional product makes the IP phone system one of the best values for businesses in the marketplace today.

Next step: Contact Nexogy today to make your business more streamlined and efficient with a cloud-based IP phone system.
Carlos Lahrssen is president of Nexogy.
Topics: business phone systems
About the Author
Carlos Lahrssen is president and CEO of nexogy, as well as founder, president and CEO of LD Telecommunications, Inc., nexogy's parent company. Lahrssen is an industry fan, follower and advocate — stay...
read more