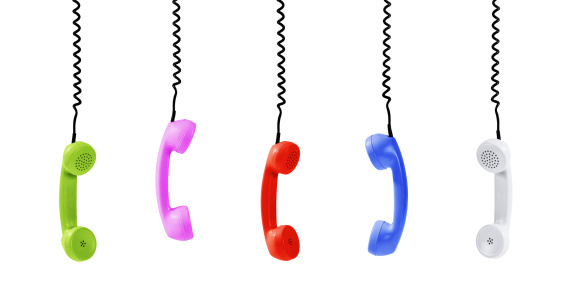 Before voice over internet protocol (VoIP) was common, you set up your office phone system and were assigned a local phone number in your local area code. There's nothing wrong with that, but the concept of hosted numbers lets you do things you couldn't do in the era of the copper wire public switched telephone network (PSTN).
If your business is all-virtual and you want it to look like it's located in Manhattan even though you're 1,000 miles away, you can do that. Hosted numbers provide many other potential benefits too.
You Can Reroute Them Whenever You want
With hosted numbers, there's no physical phone line involved. That means you can redirect hosted numbers quickly to any landline, mobile, or VoIP number. And if you change your mind, you can reroute them again. This is perfect if your business employs telecommuters or workers who travel frequently. If you need to work from home for a week, you can reroute your hosted number to your home or mobile phone, and reroute it back to the office once you return.
You Can Keep Your Numbers Indefinitely, Even if You Move
Suppose you move your offices to another area code. With hosted numbers, you can take your original numbers with you. This makes it easier to move your phone system, and means that customers and clients won't have to learn new numbers to reach you.
Set Up Shop Virtually in a New Area
Maybe you plan to open an office in Chicago in six months. You can go ahead and set up a Chicago phone number now and start using it. This is a terrific way to establish a local presence in a new geographic area, even before you have a physical office there. And once you do set up your new office, any hosted numbers you've set up for that office are already up and working.
Next step:
Contact Nexogy
and learn how hosted numbers benefit your business.
Increase The Prestige Factor
Face it: some area codes are more prestigious than others. You may not have an office for your tech services firm in the Bay Area yet, but you can set up a hosted number in the 415 area code and appear as if you do.
Assign Numbers to Elements in Marketing Campaigns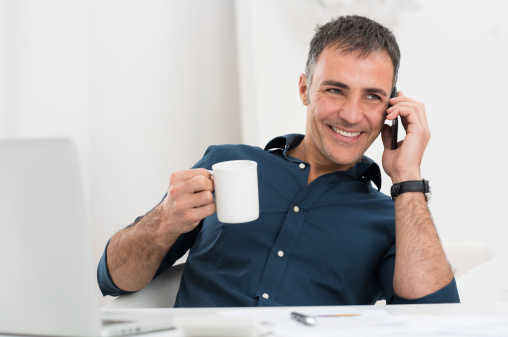 Hosted numbers are cost-effective and easy enough to set up that you can use them with individual elements of a marketing campaign to easily gauge which marketing techniques are most effective. For example, if you run a group of print ads, you could assign a different hosted number to each ad and learn which ad gets the greatest response. If you add a billboard to your marketing campaign, you could assign your billboard advertisement its own hosted number to gauge response to it.
Use Vanity Numbers to Your Advantage
A study by Infosurv, e-Rewards, and 800Response found that vanity 800 numbers - those where the numbers spell out something memorable - outperform regular 800 numbers. In fact,
vanity 800 numbers resulted in an 84% improvement in recall rates
versus ordinary 800 numbers shown in visual ads, and a nine-fold increase in recall rates over ordinary numbers when used in audio ads. Hosted number providers increasingly offer vanity hosted numbers that can make it significantly easier for existing and potential customers to remember how to reach your business.
Hosted numbers are the future of business telephony, and they are part of many hosted phone providers' system offerings. Hosted numbers as part of your hosted phone system can not only give you the benefits listed above, they are part of an entire phone system designed to give you enterprise-level telecommunications services at remarkably affordable prices.
With hosted phone systems, up-front investment is only a fraction of what it was with landline business phone systems, because on-site hardware is minimal. In most cases, the only initial investment is in the physical handsets or headsets themselves. Hosted phone systems also offer easy and affordable scalability, so you don't have to invest today in expensive phone lines you may not need for a year. And if you move, you simply take the phones with you and connect them at your new location. Your numbers follow you.
Nexogy is a leading provider of hosted phone systems, offering all the advantages of hosted numbers, including vanity numbers. Nexogy systems offer small and medium businesses features like ring groups, find-me / follow-me, auto-attendant, and seamless mobile integration, at rates that can save you significantly every month.
Next step:
Contact Nexogy
and learn how hosted numbers benefit your business.
Carlos Lahrssen is president of Nexogy.
Topics: business phone systems
About the Author
Carlos Lahrssen is president and CEO of nexogy, as well as founder, president and CEO of LD Telecommunications, Inc., nexogy's parent company. Lahrssen is an industry fan, follower and advocate — stay...
read more