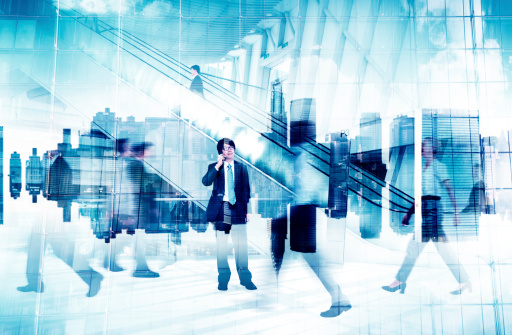 The pace of business - and of change in business - is more rapid than ever. With product lifecycles accelerating and competitive advantages increasingly easy to lose, exceptional quality is expected and required for success. Your supply chains have to be well-managed and as close to frictionless as possible, and customer service has to be outstanding to maintain an edge over the competition.

Your phone systems and the features they offer can make or break customer perception of quality. Suppose you deploy a new phone system with the features that allow your employees or call center agents to perform their tasks with utmost efficiency. That's a great start, but when you add in real time reporting capability and make use of it, you can increase productivity and at the same time improve customer service quality.
You Must Define Expectations and Communicate Goals
If you're evaluating phone systems with an eye to improving quality, take the time to consider your expectations for your phone system and what goals you want to aim for once it's in place and your team has been trained in using it. Perhaps you want to develop a formal evaluation system based on phone system analytics, or you want to standardize call center processes. Defining the outcomes you want determines how you can measure and track success.

Features on top phone systems like call monitoring and coaching are tremendously helpful in developing agent skills, but analytics and reporting capabilities allow you to really make a positive difference. With analytics and real-time reporting, you can measure call trends that help you schedule agent shifts optimally. You can match call times to agents to determine, for example, whether some agents require more training to be most effective.

Next Step: Contact Nexogy and learn how analytics and reporting makes our phone systems ideal.
The Sooner You Know, The Sooner You Can Act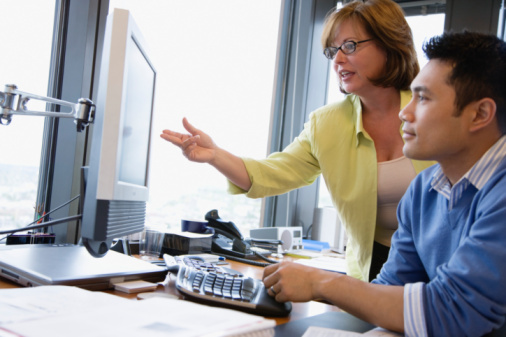 Knowing what was going on in terms of call times, call length, and agent utilization last week can be helpful, but what's really helpful is knowing what is going on right now. Phone systems that offer real-time reporting give you the data you need to make decisions today that can immediately improve service. Is one extension consistently overloaded? Then perhaps your call routing method needs to be re-examined and possibly changed. Is there an unexpected increase in calls (following a product launch, for example)? Perhaps you can bring in additional agents or add more agents to tomorrow's shift.
What Can Real Time Reporting Do for You?
Real-time reporting tells you what is going on with your phone system right now, and it can take longer term data to alert you to trends so you can make changes if necessary. If call numbers are increasing due to a rapid uptick in sales, for example, you can use the data to appeal to management to hire more agents so that quality is maintained. When phone systems offer powerful analytics and real-time reporting, there is far less guesswork about agent training, agent effectiveness, shift scheduling, and staffing numbers.
Real Time Reporting and Central Management Control Equals Consistent Quality
Perhaps your business has two locations, both of which have call centers. Phone systems that offer analytics and reporting plus central management control allow you to keep a close eye on both call centers, so changes can be made in a timely manner and so that quality is consistently high, regardless of which center takes a given call.

If you think that such phone systems are out of reach for your small business, think again. Hosted VoIP technology puts this power into the hands of the small business manager and allows better decision-making, which leads to higher productivity and consistently higher quality of customer service - an essential element of a competitive advantage.
Conclusion
At Nexogy, we provide best of breed cloud-based contact center solutions at very affordable pricing, and our phone systems include advanced features such as barge-in, monitor, coaching, call recording, agent log-in / log-out, real time reports and statistics and supervisor dashboard. These features position your company to stand out in terms of quality, putting you and keeping you ahead of the competition.

Next Step: Contact Nexogy and learn how analytics and reporting makes our phone systems ideal.


Topics: business phone systems
About the Author
Carlos Lahrssen is president and CEO of nexogy, as well as founder, president and CEO of LD Telecommunications, Inc., nexogy's parent company. Lahrssen is an industry fan, follower and advocate — stay...
read more