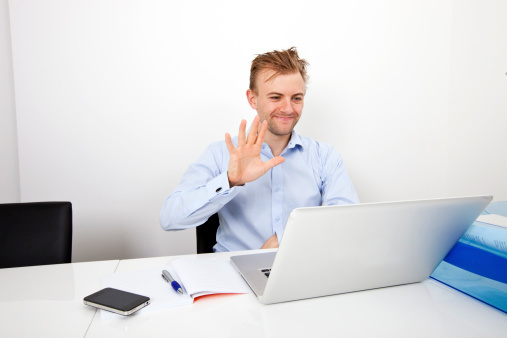 Collaboration is a key area of emphasis for many of today's businesses. By enhancing knowledge sharing, collaboration improves innovation and productivity, and business phone systems are key enablers of collaboration in the workplace. Not only are teams better connected through mobile technology, SMS, and workplace social networks, video is increasingly a part of collaboration.
When phone systems allow collaboration in a variety of formats, businesses can reduce overhead, minimize travel expenses, and connect team members from a variety of locations easily and economically.
Here are a few of the ways businesses use phone systems and web conferencing for keeping internal teams connected:
Training and Learning
Phone systems with video conferencing technology allow small businesses to easily organize video training sessions for employees. This can be done formally, for required training, or informally, such as for "lunch and learn" sessions on topics of interest. If a training program requires the input of a colleague in a distant branch office, but he can't be there in person, video conferencing allows him to participate remotely. Likewise, if you need to train employees at multiple locations, video conferencing brings them together virtually and at a very low cost.
Webinars
Webinars can be terrific ways to keep your company's customers apprised of new products, services, or features, and phone systems with video conferencing technologies make this easy to accomplish. Many of these phone systems include capabilities like screen-sharing, so even the camera shy can present an effective webinar using graphics and charts. Not everyone can make it to trade shows and conventions, and by using your business phone system to offer webinars, you can maintain stronger ties with customers and potential customers.
Next step:
Contact nexogy
and learn about our great collaboration tools and affordable costs.
Presence Status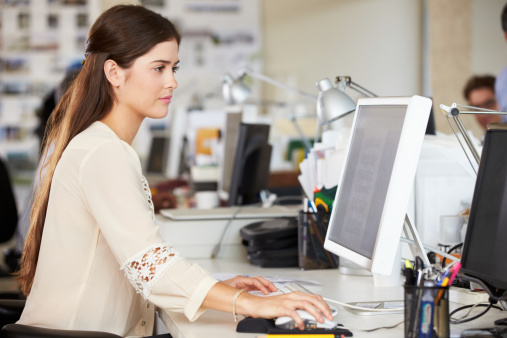 Sometimes team members find themselves in work situations in which the input of a particular team member could be helpful. When phone systems provide information on "presence," indicating whether a coworker is connected and available, on-the-spot collaboration is easier, and questions can be answered much faster. Intelligent presence features let your employees know whether a particular coworker is available, in a meeting, on a phone call, or away from the office. Time is not wasted in searching for an employee who is unavailable. The feature makes it possible to easily contact someone for quick input on a project or task
Interviewing
Many companies are using video conferencing in their interviewing process. Initial interviewing is often done over the phone before bringing a job candidate in for a formal interview. But suppose a key employee in a department that is hiring is traveling on business the day a job candidate is to be interviewed. With video conferencing, that key employee can be virtually present and can interact with the job candidate in real time. It's the next best thing to physically being there, and can make coping with scheduling conflicts significantly easier.
Virtual Socializing
Sometimes great work teams need to relax and socialize. Maybe your company just landed a big contract and plans a celebration on Friday afternoon. Or perhaps you spend an hour every month celebrating employee birthdays. Don't leave your telecommuters or off-site workers out. With video conferencing, phone systems make virtual socializing a snap, and can help you keep morale strong within your workforce.

The enterprises of today have access to phone systems with features that meet the rapidly evolving needs of the workforce. Tools like video conferencing and CRM integration increase productivity and collaboration. What's even better is that today's hosted VoIP business phone systems can do all this at a price that is surprisingly low.

nexogy is a top provider of hosted VoIP business phone systems for businesses of all sizes. Small businesses can take advantage of enterprise-level features with low buy-in costs and monthly plans that are very affordable. Is your business phone system giving your workforce the collaboration tools it needs to be productive and compete effectively? If not, contact Nexogy, and find out how easy it is to provide your valued employees with the great communications tools they deserve.

Next step: Contact nexogy and learn about our great collaboration tools and affordable costs.
Carlos Lahrssen is president of Nexogy.
Topics: business phone systems
About the Author
Carlos Lahrssen is president and CEO of nexogy, as well as founder, president and CEO of LD Telecommunications, Inc., nexogy's parent company. Lahrssen is an industry fan, follower and advocate — stay...
read more