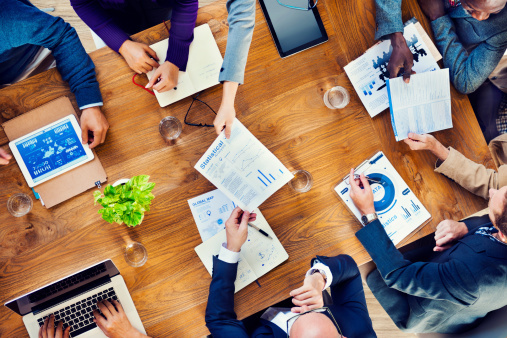 Chances are you collaborate online frequently, even if you don't specifically call it that. Perhaps you've had a document emailed to you, which you edited and returned. That's online collaboration. And of course everyone uses online communication regularly, via email, online conferencing, and social media sharing, for business and personal reasons.
To get the most from professional online collaboration and communication, high speed internet for business is essential. In fact, the right high speed internet service can make a big difference in the quality of collaboration and communication, as well as how beneficial cloud applications are to your business.
Here are some important considerations for high speed internet for business, particularly with regard to collaboration and communication:


Collaborating in Real Time
Collaboration online may take place in real time. This could be as simple as a chat window opened between you and a colleague that you update as needed, or something as complex as an online video conference that includes screen sharing or real-time polling. These collaboration processes can be especially beneficial for small businesses without the resources for extensive business travel. Small business high speed internet service with fast upload and download speeds, and non-shared connections help small businesses get the greatest return on investment from funds spent on internet service.
Collaborating Asynchronously
File sharing, updating of calendars, creation and tending of shared wikis, and posting updates to projects are ways people collaborate online without necessarily being online at the same time. Knowing you can place an important file in a secure file repository for your colleague in another city to pick up at his convenience is a real timesaver. And being able to check a common calendar in order to schedule a meeting saves a lot of calling around and rescheduling. Wikis can be helpful for new employees, and project updates using Twitter-like feeds help keep everyone up to date on important statuses. Again, fast upload and download times, and reliable connections are critical for businesses to enjoy the maximum benefit from these types of collaboration.
Next step:
Contact Nexogy
and learn how WiMax facilitates better online collaboration and communication.
Business Communications Online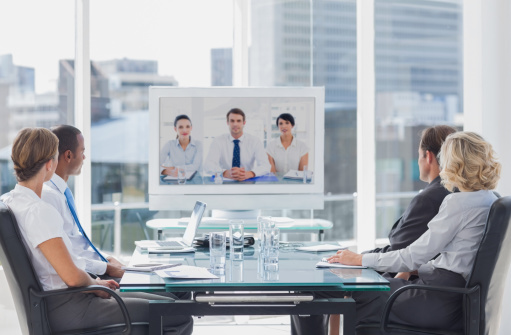 There is some overlap between online communication and online collaboration. The open chat window between you and your colleague can serve both purposes, for example. Other types of online business communications include video conferencing, webinars, and training videos. Many companies use hosted VoIP phone systems for their telecommunications, and these rely on a fast, reliable high speed internet for business to power daily business communications. Regular mail, copper landlines, and faxes are becoming less prevalent with each passing year as businesses (particularly small businesses) realize the cost savings and features of business communications online.


Telecommunications Powered by High Speed Internet for Business
The hosted VoIP phone systems that have become so popular offer features that used to be unaffordable for small businesses. A small company can now have its own call center with minimal up-front capital investment. Businesses can use hosted phone systems for seamless mobile integration and telecommuting. And features like audio or video conferencing can save a lot of travel dollars every year. Small business high speed internet services lay a solid foundation for today's telecommunications, allowing smaller businesses to enjoy the features that used to only be within the reach of large enterprises.
Conclusions
The internet has removed many geographic boundaries, and enabled dispersed workforces to collaborate effectively and efficiently. Today's business doesn't have to be large to have multiple locations, even across international borders. Collaboration and online communications require high speed internet for business that's dependable, fast, and symmetric, so uploads are just as fast as downloads. Not all business high speed internet providers are equal, however, and it's critical that your provider demonstrate that you will get the level of service advertised and the dependability you need to run your collaboration, communications, and cloud applications.

Nexogy is a leading provider of business telecommunications systems, and also offers WiMax, which is fast, synchronous, dedicated internet connection for businesses of all sizes. WiMax opens up a world of collaboration and online communication, and lets your business shift processes to the cloud quickly and without disruption. And you can save even more every month by bundling WiMax with Nexogy's great hosted phone plans, with all the enterprise-level phone features your business needs to compete effectively.
Topics: business phone systems
About the Author
Carlos Lahrssen is president and CEO of nexogy, as well as founder, president and CEO of LD Telecommunications, Inc., nexogy's parent company. Lahrssen is an industry fan, follower and advocate — stay...
read more