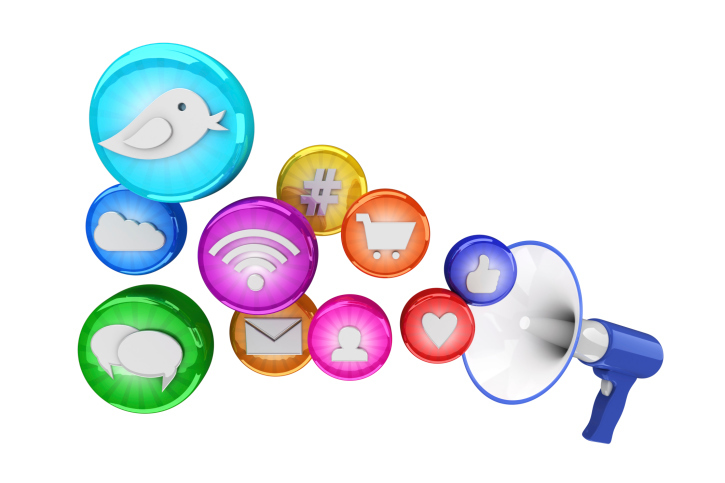 Marketing a business can be a complex and time consuming endeavor. Print ads, TV ads, direct mail, digital marketing - how are you supposed to know which of these will work for your business and what the best use of your marketing dollars will be?

Many times, it feels like you can spend your time marketing, or you can spend your time actually running the business. There simply isn't time to do both. And of course, you can pay a marketing specialist to do your marketing - if you have the available capital to do so. Many businesses do not.

Making Marketing Easier to Track
A cloud-based, IP business phone system can be an effective partner in your business's marketing plan. Many features of the phone system can be used to support marketing efforts, making the process of spreading the word a little less daunting.

One aspect of marketing that the IP phone system can make easier is tracking the success of an ad campaign using CRM software. By assigning a different dedicated, or hosted number to each marketing piece, it is easy to track how many calls are received as a result of a particular letter, ad or page on your website.

Dedicated or hosted numbers can be set up inexpensively with cloud-based systems, so it doesn't add much to the marketing budget to be able to see exactly how many calls each piece generates. This number is called the ROI, or rate of return, and it tells owners whether their investment is paying off.

Once each effort is tracked, it will be easy to tell which efforts are more successful so that the business can focus on the strategies that are actually working. Tracking marketing efforts will save the business money in the long run as marketing dollars are used more efficiently in subsequent campaigns.

Next step: Contact Nexogy to get a business phone system that will help your business market itself and save money in the process.


Increase Visibility With Phone Features
Another phone system feature that can help with marketing is your virtual receptionist/on call message. Instead of playing elevator music, use this (hopefully) brief time to highlight new products or encourage referrals to your business. These messages can be changed frequently to inform and encourage callers who may have other needs your business has not yet met.

Marketing to existing customers is one of the most successful techniques for businesses, since customers already see value in the business. It is far easier to sell different products and services to existing customers than to attract an entirely new customer, so don't overlook this effective way to increase sales without spending any additional money on marketing.


More Marketing Money
Replacing your legacy phone system with an IP phone system can actually free up money that can be used for marketing efforts, since IP systems offer significant cost savings compared to legacy systems. Couple that savings with the marketing capabilities of the system, and it opens up new possibilities for how to grow your business through marketing.

Next step: Contact Nexogy today to switch to a feature-rich business phone system that can be a partner in your marketing efforts.
Carlos Lahrssen is president of Nexogy.

Topics: business phone systems
About the Author
Carlos Lahrssen is president and CEO of nexogy, as well as founder, president and CEO of LD Telecommunications, Inc., nexogy's parent company. Lahrssen is an industry fan, follower and advocate — stay...
read more