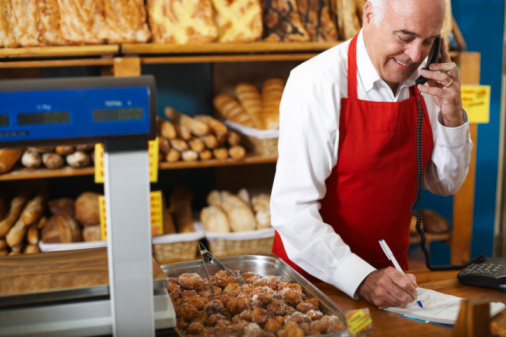 It's all too easy to take your business phones for granted. Mark Twain was one of the first Americans to have a phone, and phones have been a part of the business world for over a century. With the great variety of technologies with which we surround ourselves every day, it's easy to lose sight of the many ways phones can contribute to a business's success.
Business survival today would be virtually impossible without at least one phone, and even very small companies invest in business phone systems to facilitate the flow of business. An increasing number of businesses turn to the hosted phone system when it's time to upgrade, because of the lower cost and range of features available with this type of system.
In fact, a hosted phone system has features that can make a considerable contribution to business success. Here's how a hosted phone system can help a business just like yours succeed:
By Enabling Easier Collaboration
Employees have always used phones for collaboration, picking up the phone and calling a coworker to inquire about a particular date or client. But today's hosted phone system includes features that make collaboration easier, more efficient, and more effective. For example, a hosted phone system with "presence" information can let an employee know at a glance if another employee is free to talk or communicate via live chat. Easy conference calling using a hosted phone system makes on-the-fly conferences possible, getting questions answered quicker than ever. And reaching a coworker who is traveling is extremely simple when a hosted phone system has mobile integration.
By Using Mobile Integration to Avoid Missed Opportunities
When a hosted phone system integrates seamlessly with employee mobile devices, more calls reach their intended recipient, clients and employees are less dependent on voicemail, and fewer opportunities are missed. A potential customer can be confident he will reach his business contact, and is less likely to become a frustrated player of "phone tag" who eventually decides to go elsewhere. Vendors, clients, and partners can dial a contact's business number and reach her whether she's at her desk, traveling, or telecommuting.
Next step:
Contact Nexogy
and learn how a hosted phone system can help you succeed.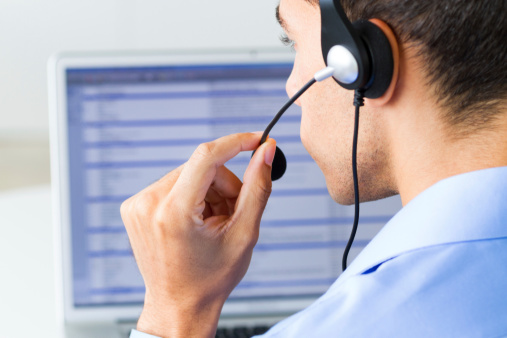 By Integrating Phones with CRM Systems
Customer relationship management (CRM) systems are indispensable to many modern businesses, and a hosted phone system can integrate with CRM to make them even more useful. Imagine receiving a call from a customer and having his customer account information automatically pop up on a computer screen. He doesn't have to repeat his customer details, or details of previous orders. If the call needs to be transferred, the customer's information can be transferred right along with the call, saving everyone time and frustration.
By Keeping Travel Costs Contained
In some business scenarios, there is no substitute for face-to-face interaction. But there are many situations in which the need for travel is less clear. When your hosted phone system includes conferencing capabilities, the need for travel drops. Training can be conducted remotely and staff meetings can occur without traveling employees dropping everything and returning to the home office.
By Aligning Sales and Marketing With Targeted Phone Numbers
When sales and marketing aren't in good communication with each other, both departments are less effective, and more opportunities are missed. But a hosted phone system can help align marketing and sales, making both more effective and efficient. When Marketing assigns a unique phone number to a particular campaign or ad, sales people know right away where a lead comes from. Marketing can easily learn which phone number was called most, indicating which campaign or ad was most successful. With a hosted phone system, adding numbers for specific campaigns or ads is quick, simple, and cost-effective.

Phones today do much more than allow people to talk to each other. With a hosted phone system, you not only get unbeatable calling rates (even internationally), but also features that streamline processes and ensure calls reach their intended recipients. When calls get through efficiently, customers are happier, employees are more productive, and your business will be ready to jump on new opportunities.

Nexogy provides leading hosted phone system solutions to businesses of all sizes. With features like CRM integration, conferencing capabilities, hosted numbers, and seamless mobile integration, these affordable systems keep your business telecommunications at the leading edge, making your business more competitive.

Next step: Contact Nexogy and learn how a hosted phone system can help you succeed.
Carlos Lahrssen is president of Nexogy.
Topics: business phone systems
About the Author
Carlos Lahrssen is president and CEO of nexogy, as well as founder, president and CEO of LD Telecommunications, Inc., nexogy's parent company. Lahrssen is an industry fan, follower and advocate — stay...
read more