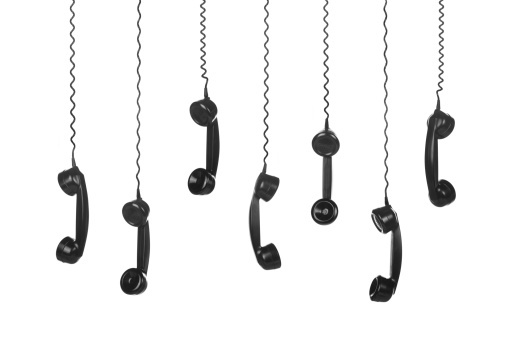 The number of landlines in the US reached its peak of
186 million in the year 2000
and has dropped steadily ever since.
More than 100 million copper lines have been abandoned, largely replaced by mobile phones and voice over internet protocol (VoIP). Today, only one of four households in the US has a copper phone line, and only 5% of American households use copper wire technology exclusively. Phone giant AT&T, believe it or not, wants to turn off its copper landline network by the year 2020.
For most people, getting rid of a landline has little impact, since VoIP and mobile more than meet their needs. Businesses are starting to follow suit in getting rid of their traditional copper wire landlines. For one thing, they're expensive, because maintaining copper lines isn't cheap. For another so many businesses are so mobile these days, an office full of hard-wired landlines isn't necessary. There are a few instances, however, in which a traditional landline is beneficial.
Situations Where a Landline Is Beneficial
Some fax machines, alarm systems, and remote medical monitoring devices only work with traditional landlines. Some non-landline systems can't accept collect calls, and some can't be used with credit card machines or international calling cards. There are also businesses in hurricane-prone areas that won't get rid of their landlines because these networks often survive the destruction of a major storm (though Superstorm Sandy in 2012 managed to destroy several copper wire networks). Many of these situations are being addressed by VoIP and mobile technology, however. For example, there are alarm systems that work over mobile networks, and VoIP systems can send faxes too.
The Cost Factor
Considerable cost savings offered by VoIP and mobile prompt many businesses to drop their landline systems. Many businesses with mobile employees use a VoIP system that can be used along with employees' mobile phones so callers can call an office number and reach their intended party whether they're in the office or out. With VoIP, businesses can cut monthly phone bills by half in some cases, even if call volume increases. For these business owners, there's no going back to a copper landline. Questions business owners should ask when considering dropping their landline include:
How much will I spend on new equipment?

What will my monthly bill be?
What call features and system management tools will I get?
Can the system be used easily with my employees' mobile phones?
Start now:
Contact Nexogy
and learn all about our great phone features
Are Landlines That Much More Reliable?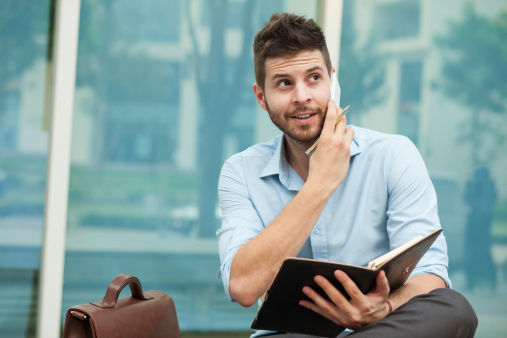 One thing about traditional copper landlines: they were extremely reliable, even if the electricity went out or a major storm caused extensive damage. Landlines don't need a broadband connection or a good carrier signal to make calls, and that's a point in their favor. However, the reliability advantage may be exaggerated.

With most VoIP phone solutions, connectivity is rarely if ever an issue. For one thing, today's broadband is far more reliable than it was a decade ago.
For another, VoIP systems offer workarounds for those rare occasions that internet access is down. Most VoIP services allow you to easily reroute calls to another phone (like your mobile phone) until broadband is restored. And VoIP offers a clear advantage for small businesses that want to access office lines wherever they go.
VoIP's Advantages Outweigh Those of Traditional Landlines
Traditional landlines are not only going away, the advantages they had over VoIP and mobile are going away as well. While there are very specific instances where landline is the better choice, for most businesses, VoIP offers tremendous cost savings, terrific system features like auto-attendant, find-me / follow-me, and remote teleconferencing, and the ability to call a business number and reach a contact whether she's at her desk, at a conference in another state, or telecommuting.
Nexogy offers customized VoIP business phone systems that have a multitude of great features that serve your business and employees wherever they are. Not only are voice quality and reliability outstanding, the costs are unbeatable. If you're a small business owner who wants enterprise-grade features and the flexibility that comes with a mobile workforce, you owe it to yourself to check out today's VoIP business phone system solutions.
Start now:
Contact Nexogy
and learn all about our great phone features
Carlos Lahrssen is president of Nexogy.
About the Author
Carlos Lahrssen is president and CEO of nexogy, as well as founder, president and CEO of LD Telecommunications, Inc., nexogy's parent company. Lahrssen is an industry fan, follower and advocate — stay...
read more