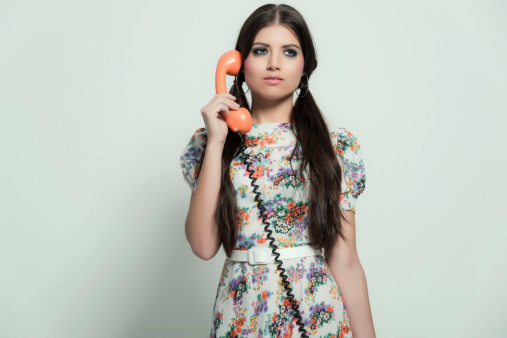 To the user, a cloud-based phone system works just like any other phone system, only better. With the office phone systems of yesterday, cabling and trunks took up space, were cumbersome to reconfigure, and required the service of a trained technician for upgrades. If you needed a dozen new lines because your company was growing, you often had to wait weeks for installation.

With the cloud-based phone system, the phones themselves are the only pieces of hardware you need, because the hardware that runs the system is accessed online. Better still, moving or reconfiguring your phone system is a snap and does not require a technician to be dispatched to your location. You can add lines or remove them on an as-needed basis, buy buying the phones and activating the lines using a friendly web interface. Here's what's possible with a cloud phone system.
Lower Telecommunications Costs
Maybe you're thinking, "A feature-rich business phone system would be great - if we could afford it." But a cloud-based phone system is surprisingly affordable. You can have more features than a standard PBX business phone system and pay significantly less per month. Moreover, you don't have to make a big up-front investment like you used to with traditional phone systems.
A Unified, Professional Front
A business phone system really ties your office together, helping your employees communicate more easily with customers, and with each other. Your business phone system presents a unified, professional interface with your community and your clients. A cloud-based phone system keeps you in touch with your employees even if they travel on business frequently, telecommute, or work at jobsites because they can access the system easily through their mobile devices.
Simpler All-Hands Meetings
Business today is more mobile than ever, and it can be difficult to get everyone together for those necessary staff meetings. But if you have a cloud-based phone system, you can set up remote teleconferencing and have everyone participate in meetings whether they're on-site or not. No more waiting for the rare planetary alignment that finds your entire staff in the office at once! Remote conferencing is easy, so your people can get out there and work, without missing important personnel meetings.
No Missed Messages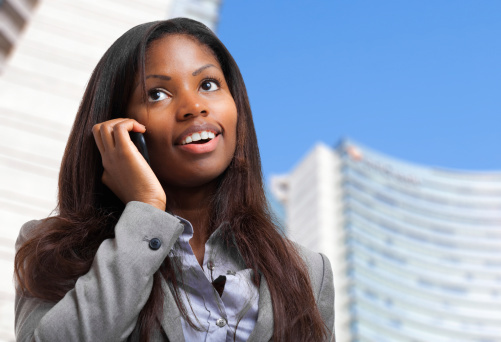 Suppose a client calls and his contact is in another city that day. No problem: a cloud-based phone system can automatically route the call to the contact's mobile phone or to another employee before going to voicemail. And if someone leaves a voicemail message, voicemail-to-email transcription sends the voicemail in text form to the contact's email box and / or text mailbox with a voice file attachment, so she can read or listen to the voicemail conveniently, anywhere, anytime.


Finally, You Can Get Rid of that Fax Machine
Do you keep an old, clunky fax machine around for those few items of business that can't be handled another way? With a cloud-based phone system, you can get rid of it for good. Online faxing as part of many cloud-based phone systems lets you send and receive faxes through your email account. It's paperless and far more cost-effective than maintaining a traditional fax machine, along with the ink and paper required for it. Furthermore, you can archive incoming and outgoing faxes, and receive faxes on your laptop or mobile device.
Easy, Fast Scalability
If you have a seasonal business, adding and removing the extra lines you need at certain times of the year used to be an expensive chore. However, if you have a cloud-based phone system, you can add lines and remove them on an as-needed basis so you're never paying for phone lines that aren't being used. Add lines for your summer interns, then delete them when their term is over. After a hiring spurt, you can add as many lines as you need using a simple web interface, with no need for a technician to come out and add new wiring.
A cloud-based phone system is the go-to solution for today's businesses of all sizes. Not only do these systems include a range of features like call forwarding, auto-attendant, find-me / follow-me, conferencing, and voice-to-email transcription, they cost significantly less than legacy phone systems.
Nexogy
is a leading provider of cloud-based phone systems, with feature-rich plans that will make you wonder why you waited so long.
Nexogy
gives businesses of any size the features they need for a competitive advantage, at prices that make perfect business sense.
Carlos Lahrssen is president of Nexogy.
Topics: business phone systems
About the Author
Carlos Lahrssen is president and CEO of nexogy, as well as founder, president and CEO of LD Telecommunications, Inc., nexogy's parent company. Lahrssen is an industry fan, follower and advocate — stay...
read more