The internet is now a standard business tool, just like phones, desks, and copiers. This is true for the bicycle shop and the bakery, not just the tech-oriented business. Vendors, clients, and partners assume you have reliable internet service, and without it, you could be seriously missing out.
Some startups begin by using a residential connection, but it doesn't take long for this solution to show its weaknesses. High speed internet for business is more expensive, but it is an investment with good returns.
Here are some of the reasons why every company needs high speed internet for business:
It Helps You Save on Other Services
With great high speed internet for business, your company can save on many services that take advantage of internet connections. If you don't have reliable high speed internet services, you can't enjoy, for example, many cloud business applications. On-premises business applications often require a significantly higher up-front investment, while cloud apps let your small business use the same sophisticated cloud applications larger enterprises use. VoIP phone service is another example. Put in a landline system, and you're looking at major capital expenditure up front, plus higher monthly phone bills. And you might not get the phone features you need. Your investment in high speed internet for business lets you utilize the savings and features of VoIP phone systems from the start.
It Helps Your Business Remain Ready to Seize Opportunities
As a new business owner, you're always looking for opportunities to establish your company as an important player, and sometimes you have to be ready to act swiftly. Suppose an opportunity comes along to serve a major new client, but the job requires you to be able to collaborate online, share big files, and be available by video conference. Promising all this without reliable high speed internet for business is a very risky proposition. But if you have a great business internet connection, you can pursue these opportunities with confidence, knowing you have the speed, bandwidth, and fast upload and download speeds necessary to impress your new client.
Next step:
Contact Nexogy
and learn how WiMax high speed internet for business helps your business run better every day.
It Puts Startups on More Equal Footing With Established Businesses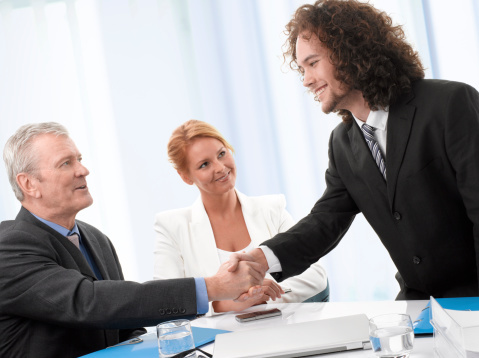 There are plenty of clients and customers out there who want to do business with smaller organizations. Perhaps they like a more personal business relationship or are committed to supporting small local businesses. But if you can't meet their expectations, they could be disappointed and go with another bigger, more established company. When your small business has broadband designed for business, with the speed and reliability the business world expects, your small startup is on a more equal footing with established businesses. Clients will have greater confidence in your ability to deliver, and will be more likely to turn to you again and again.
It Allows for Growth
When you and your business partner are running your business from your spare bedroom, that residential connection may work out OK, but what about when you've achieved enough success to need to hire a few people? If you start out with high speed internet for business (rather than a residential connection), your internet service is better able to accommodate growth and an increased number of users. With a dedicated connection you won't worry about bottlenecks when there's heavy internet traffic, and you can count on your cloud apps and phone system working great as your company grows.


Conclusion
"Getting by" with a residential internet connection or a non-dedicated business connection can quickly prove inadequate. High speed internet for business is an investment that pays off by letting you take advantage of cloud business applications and cloud phone service, and by giving you the bandwidth and speed necessary to compete effectively with bigger, more established businesses. You can take advantage of new opportunities without worrying about upgrading your internet service first, and you can effectively demonstrate to new clients and customers that your products and services meet their needs in every way.



Nexogy

offers

WiMax

high speed internet for business, dedicated connections with upload speeds just as fast as download speeds, and the bandwidth necessary to run your cloud apps and phone system flawlessly. With

WiMax

, you won't have to worry about providers that oversubscribe their networks, potentially limiting speed at critical times, and you'll be able to take advantage of the collaboration and communication tools today's businesses need.

Nexogy

high speed internet for business helps your startup or small business compete effectively and create a reputation you'll be proud of.



Next step:

Contact Nexogy

and learn how WiMax high speed internet for business helps your business run better every day.
Topics: business productivity
About the Author
Carlos Lahrssen is president and CEO of nexogy, as well as founder, president and CEO of LD Telecommunications, Inc., nexogy's parent company. Lahrssen is an industry fan, follower and advocate — stay...
read more