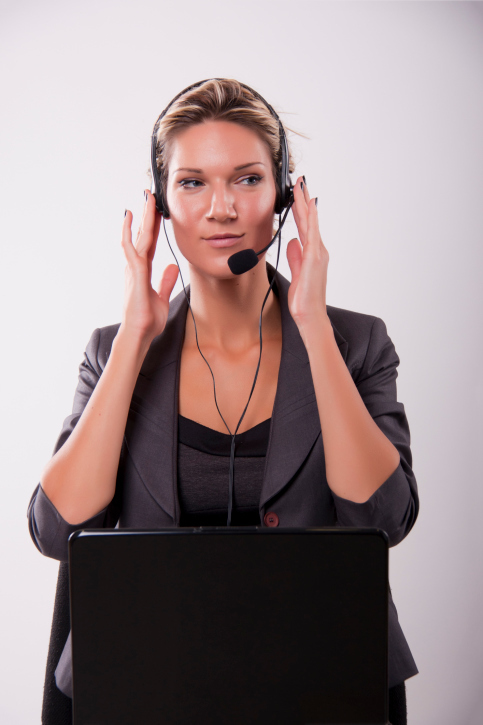 IP phone systems, including cloud-based systems, can be used to create call centers for businesses that need them. IP phone systems are effective for creating call centers because of their many features, including expandability, the ability to monitor and reroute calls, and reporting features that make it easy to measure effectiveness of customer service reps.

CRM software is an important part of an IP phone system that includes a call center as part of the system. CRM stands for customer relationship management, which refers to a set of programs that handle various call center functions related to a business's relationship to its customers.


CRM Integration Improves Customer Service
The average company retains about 75% of its customers each year, according to The Aberdeen Group. This means the company loses 25% of its customers, and many of those losses are due to the customer service department's inability to resolve customer issues and problems.

When a customer calls a business, CRM software brings up that customer's record of previous calls and other interactions with that business. Having that record in front of them allows customer service representatives some insight into the reason for the call, based on that customer's previous dealings with the business.


Advanced CRM Features Help Retain Customers
CRM software allows both call center reps and management to receive notifications when a customer has expressed previous dissatisfaction with the company, so that more attention can be given to that caller in order to resolve the issue. CRM software provides detailed call logs and the ability for reps to make outbound calls, making it possible for one rep to provide continuous support even if a connection is lost.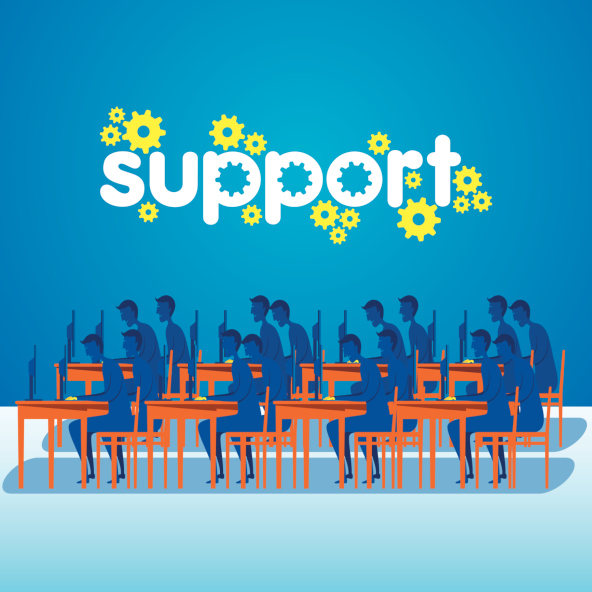 Customers Expect More
Customers are becoming more sophisticated in their customer service expectations. In most fields, competition is fierce. If CSRs can't resolve issues and problems, customers will take their business to a competitor. Unhappy customers are even more likely to think that the grass is greener on the other side. The information that CRM software can provide often makes the difference in keeping a customer or losing one.

Next Step: Contact Nexogy today to find out how CRM can be integrated into your business's phone system to give you optimal customer service opportunities.


Retain the Customers You Have
The Aberdeen Group's study shows that when integrating CRM into a business's phone system, 89% of customers are retained. This is over 50% less customers lost than without CRM. Also, 87% of customer issues are resolved on the first contact with CRM, compared to only 59% for other methods. Integrating CRM into your phone system can help you retain customers and existing customers are far more likely to purchase goods and services from a company than potential customers. In other words, making the effort to hold on to your customers by resolving any problems or issues is a worthwhile investment.

An IP phone system and CRM software work hand in hand to provide businesses with the tools that will help them meet the needs of their customers. For businesses with call centers, CRM integration can make all the difference in their ability to provide the kind of customer service that will keep their customers coming back for more.

Next step: Contact Nexogy to find out about the many options available for integrating CRM into an IP phone system.



Carlos Lahrssen is president of Nexogy.

Sources:
Nexogy Call Center CRM Integrations
http://www.nexogy.com/blog/Nexogy-Call-Center-CRM-Integrations-Salesforce-Netsuite-Dynamics
Call Center Integration: Spotlight for Auto Dealerships
http://www.nexogy.com/blog/Call-Center-CRM-Integration-Spotlight-for-Auto-Dealerships
Phone Systems That Offer Automation With a Human Touch
http://www.nexogy.com/blog/phone-systems-that-offer-automation-with-a-human-
Delivering a Seamless Customer Experience with Multi-Channel Support
http://d2fi9827bp0d8a.cloudfront.net/wp-content/uploads/2011/12/7094-RA-customer-experience-support.pdf
Call Center Statistics
http://www.voip-info.org/wiki/view/Call+Center+Statistics

Topics: business phone systems
About the Author
Carlos Lahrssen is president and CEO of nexogy, as well as founder, president and CEO of LD Telecommunications, Inc., nexogy's parent company. Lahrssen is an industry fan, follower and advocate — stay...
read more