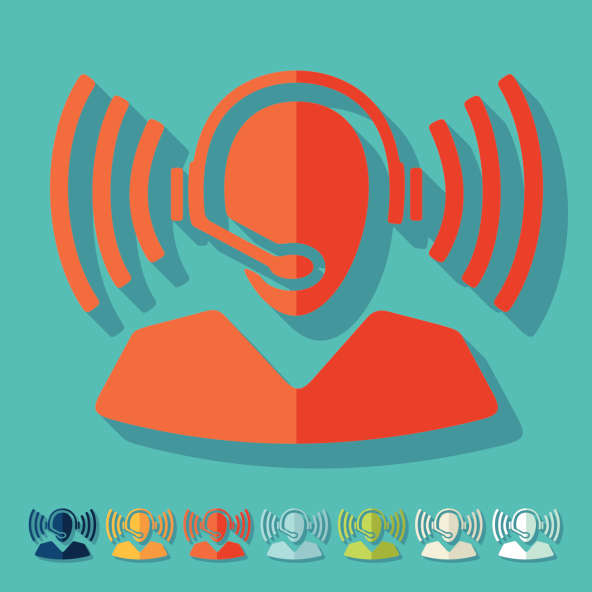 For businesses that provide goods or services, customer service is often the key to success. When customers need help, have questions or want to return a product, having a positive customer service experience can mean the difference between keeping a customer or losing one to a competitor.

Many businesses want to improve the service they offer their customers, but what are some effective ways for a business to improve customer service?


1) Make it easier to talk to a live person
About 80% of the top 100 companies use automated phone trees in their customer service, so using live reps to greet customers will make your business stand out immediately. Modern phone systems can make this possible with custom call center features that automate how calls are routed rather than the call itself. With these phone systems, calls are sent to the most available person to ensure the shortest possible on-hold time, and customers won't have to waste time pressing buttons when they could be talking to a real person and getting their concern addressed.


2) Communicate better with other departments in the company.
Internal customer service refers to the process by which different departments communicate to resolve problems. Businesses with good internal customer service have an advantage when it comes to resolving thorny external customer service issues that can lead to poor customer retention. When different areas of the business work together and communicate well, complex customer problems can be resolved with greater satisfaction, and customer retention is improved.

IP phone systems have audio and video conferencing to allow employees to communicate better across departments, which improves internal customer service.

Next step: Contact Nexogy to find out how an IP phone system can improve your business's customer service.


3) Provide ongoing training to employees.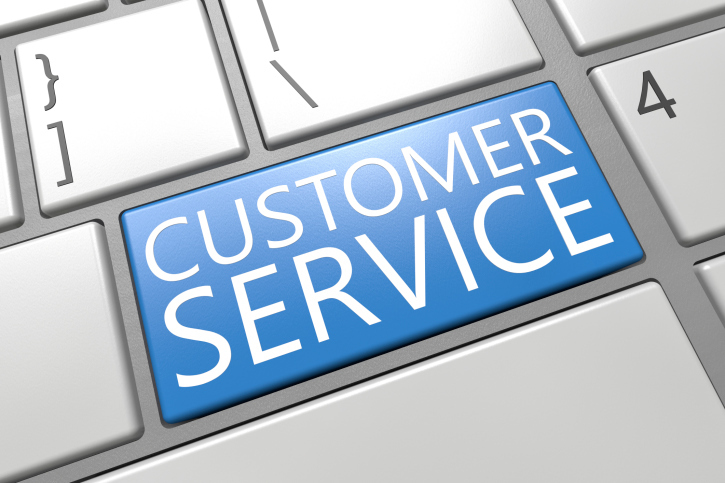 Well-trained customer service representatives are better able to handle the range of customer issues that they will encounter over time. Although the majority of customer calls will involve only a few issues, there are always a small number of situations that are unique, which makes them more difficult to handle.

Ongoing training is helpful for these unusual situations, but today's call centers are sometimes spread over different locations, with many CSRs working from home some or all of the time.
For the diverse training needs of many businesses today, IP phone system conferencing features can allow supervisors to train employees wherever they are. Training materials can also be recorded to allow employees to view trainings when they are available. For many 24 hour call centers, video conferencing and recording features simplify the process of keeping employees up to speed on the latest customer service developments.
4) Anticipate customers' needs.
Part of any business's success depends on knowing what customers need. The tracking and reporting features of a phone system can provide information both on trends in the calls being received and on a particular customer's previous concerns. Knowing what customers want and need can help tremendously in handling concerns as well as in customer retention.

Next step: Contact Nexogy to improve your customer service through a full-featured IP phone system.

Sources:
Improving Customer Service With Hosted PBX
http://www.nexogy.com/blog/improving-customer-service-with-hosted-pbx
Increase Customer Satisfaction: Upgrade to a Quality Business Phone System
http://www.nexogy.com/blog/increase-customer-satisfaction-upgrade-to-a-quality-business-phone-system
Developing Outstanding Internal Customer Service
http://www.mediacurrent.com/blog/developing-outstanding-internal-customer-service
Internal Customer Service: Getting Your Organization to Work Together
http://www.entrepreneur.com/article/51804
Customer Service Done Right: When an Actual Human Being Answers the Phone
http://business.time.com/2011/08/25/customer-service-done-right-when-an-actual-human-being-answers-the-phone/


Topics: business phone systems
About the Author
Carlos Lahrssen is president and CEO of nexogy, as well as founder, president and CEO of LD Telecommunications, Inc., nexogy's parent company. Lahrssen is an industry fan, follower and advocate — stay...
read more