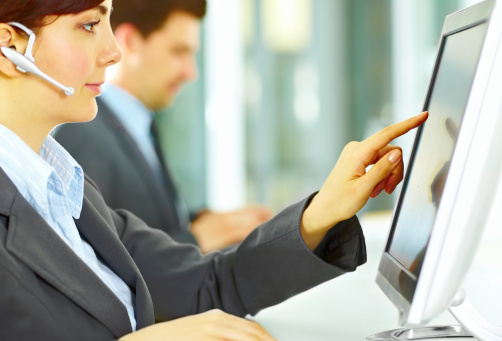 It wasn't that long ago that small businesses had to outsource call center functions or forego them altogether. But all that has changed with business phone systems hosted in the cloud. Cloud phone technology has brought affordable call center solutions to businesses of all sizes. Not only is much of the bulky, expensive on-site hardware unnecessary now, but up-front costs are much lower, and monthly rates are more affordable too.
If it's time for your business phone system to include a call center solution, there are many things you can do to get the most from your call center. Here are 6 tips to help ensure your call center adds to your organization's success.
1. Make the Most of Call Center Analytics
When the business phone system powering your call center includes up-to-the-minute analytics, you can use this data in many ways. You can, for example, see call trends that help you schedule agent shifts so that more people are available during peak call times. You can match call times to extensions to alert you to agents that may require more training. And if you believe you need to hire more agents, you can use call center analytics to help you make your case to company decision-makers.
2. Use Features That Help You Accelerate Agent Training
Well-trained call center agents can increase customer loyalty and help you build a successful, respected brand. But you want to get agents trained and working as quickly as possible. Call center solutions with listen-in, whisper, and barge-in features can help. The listen-in feature lets you listen to agent calls without the agent or the caller knowing. The whisper feature lets you communicate with the agent without the caller knowing you're on the line. And the barge-in feature allows you to break into a call if, for example, the agent is not trained to handle a particular customer need.
Next step:
Contact Nexogy
and learn how our call center solutions can make your business more successful.
3. Use Your Call Center System to Route Calls Optimally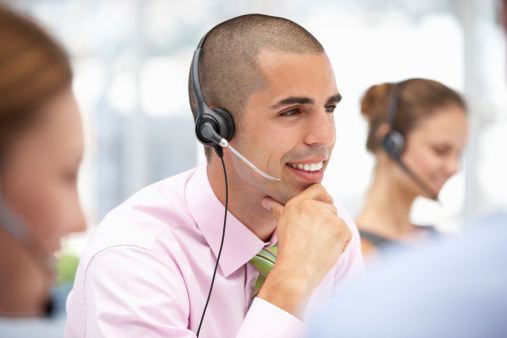 The last thing you need is a business phone system that lets callers languish on hold while some call center agents are idle. Automated call routing helps ensure calls are distributed optimally, by routing calls to agent extensions that have been idle longest, for example. The result is fewer idle agents, and fewer callers waiting on hold for long periods. This makes the most of your agent talents, and helps prevent caller frustration at waiting on hold.
4. Customize Hold Messages to Benefit Callers
Many call center solutions allow you to customize what the caller hears while on hold. Some businesses play music, while others offer messages that may be helpful to callers. For example, a company may offer callers on hold directions to a retail location. Or it may direct callers on hold to a URL where they can find answers to frequently asked questions. Hold messages or music reassures callers that they haven't been cut off, and give you the opportunity to provide additional information that may be helpful.
5. Consider Using a Call Center System with CRM Integration
Customer relationship management (CRM) systems organize and track interactions with customers. When CRM software is integrated with your call center solution, caller information can be made to automatically appear on the agent's screen when the call comes in. That way the agent understands what products or services the caller has purchased, so the caller spends less time explaining the situation. Moreover, with CRM integration, caller information can be transferred along with a call when a transfer is necessary, preventing caller frustration at having to describe his problem repeatedly.
6. Choose a System That Lets You Maximize Call Center Flexibility
Today's business phone systems offer features that greatly increase your call center agent options. For example, call center solutions today can integrate with agent home phones so that agents can telecommute. This not only prevents problems like agent absences during snowstorms or other situations that prevent access,
it helps improve agent retention
. If you need to temporarily scale up operations, you can schedule telecommuting agents so you have adequate staffing without having to rent extra office space. The results are savings, better customer service, and more convenience for call center agents.
If you have been thinking about adding a call center, or changing your current call center solution,
Nexogy
offers business phone systems that power call centers affordably for businesses of all sizes. Because
Nexogy
's call center solutions are cloud hosted, they're affordable, flexible, and scalable, and they offer a range of features that help you maximize the success of your call center.
Next step:
Contact Nexogy
and learn how our call center solutions can make your business more successful.

Carlos Lahrssen is president of Nexogy.
Topics: call center
About the Author
Carlos Lahrssen is president and CEO of nexogy, as well as founder, president and CEO of LD Telecommunications, Inc., nexogy's parent company. Lahrssen is an industry fan, follower and advocate — stay...
read more