Posted on Fri, Mar 7, 2014 @ 10:00 AM by Juan Canto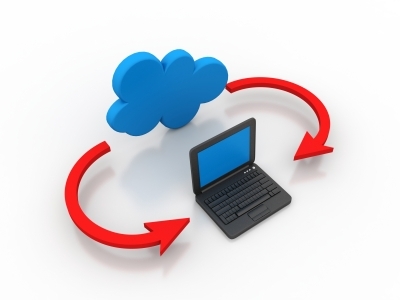 The cloud isn't a new and strange phenomenon. If you edit photos in Picasa or open up a Google Doc to write poetry you use the cloud. The cloud is simply a way of delivering IT services. It lets consumers and businesses use computing resources from remote servers through a web interface rather than running software using on-premises servers or workstations.
Using the cloud is cost effective and efficient. Businesses use the cloud for everything from computational fluid dynamics to managing employee timecards. The cloud represents a fundamental shift in how today's businesses operate, and use of the cloud is accelerating.
Cloud-Related Corporate Spending Trends
The highest growth rates in adoption of cloud technology is occurring in emerging markets in the Asia-Pacific region, Eastern Europe, Latin America, North Africa, and the Middle East, according to a
2013 report by Gartner
. More established markets like those in North America, Japan, and Western Europe are also seeing increases in cloud adoption, but at a slower pace, because they've been using cloud services for several years already. Here are some projected and current figures for cloud spending:
Why the Shift Toward the Cloud?
Up-front costs are usually significantly lower for cloud computing versus installing legacy software on-site. Moreover, updates and patches are automatic with cloud services, so everyone uses the same, most recent version of cloud software. Legacy software installations can take months of work and require the services of IT consultants, but with cloud computing, this expense goes away. Four main advantages of cloud computing are:

Lower buy-in costs

Speed - getting up and running is quick

Efficiency - less time is wasted on installs and upgrades

Elasticity - cloud use can scale up or down easily depending on needs


The concept of software as a service (SaaS) was the beginning of the shift to the cloud, as companies realized they were spending too much time and money with on-site deployments. Later, infrastructure as a service (IaaS) offered computing capacity that could be rented to organizations that crunch a lot of numbers. Now we also have the platform as a service (PaaS) concept, which are cloud computing platforms and infrastructure for building, deploying, and managing apps and services through a global network, such as Microsoft Azure.
Non-Tech Companies Benefit Too
It isn't only tech companies that benefit from the cloud. A 2013 survey by the American Bar Association found that
cloud adoption was growing apace in the legal sector
. Furthermore, it was the smaller firms that were more likely to use the cloud. Document sharing programs like Dropbox are popular, as are practice management applications that are run in the cloud. In fact, it would be hard to find any industry that has not shifted at least some of its services to the cloud.
Why Cloud Phone Systems Are the Future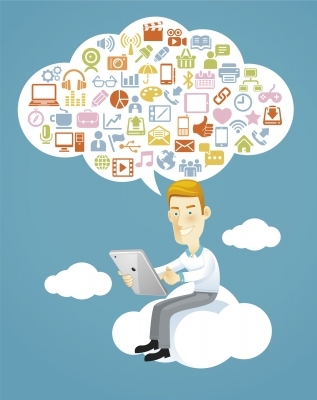 Companies of every size and every type have started using the cloud for their business telecommunications. Cloud phone systems, sometimes referred to as "hosted VoIP" systems, are very popular
due to their low deployment cost, convenience, and scalability. Initial costs for hosted VoIP are significantly lower than for legacy business phone systems, and they can be up and running within a very short amount of time. Rather than estimating how many lines you'll need next year and having that many extra lines run, you can scale a hosted VoIP phone system up or down as needs dictate.
Every phone system feature that was available in legacy phone systems is available on hosted VoIP systems, and the call quality is indistinguishable from that of hardwired phone systems. Furthermore, hosted VoIP systems allow your field workers or telecommuters to use mobile devices to access your telecommunications system from wherever they have a broadband connection.
Hosted VoIP business phone systems provide more features and flexibility for less money. Not only are up-front costs lower, but long distance and international calling is significantly less expensive too. At
Nexogy
, we provide customized, hosted VoIP phone systems for businesses of every size and every type. Hosted VoIP is one of the most significant ways that the cloud is changing how business is done today.
Photo Credits: jscreationzs / freedigitalphotos.net, Kittisak / freedigitalphotos.net
Topics: hosted VoIP, business phone systems, business productivity
About the Author
Juan Canto is CFO for nexogy and LD Telecommunications, Inc., nexogy's parent company. Canto has been serving as CFO since 2000, and specializes in commercial and corporate banking, as well as U.S. cr...
read more