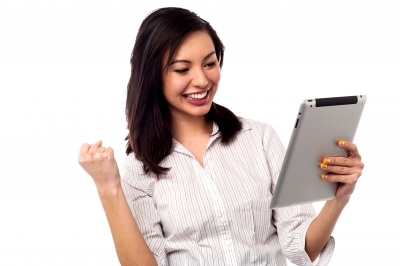 In their non-work lives, most people are "always connected" via smartphone, tablet, computer, or some combination of these devices. Today, people want to work the way they live: connected no matter where they are doing their work.
Enterprise mobility allows workers to use their mobile devices and access cloud services to conduct business. Today, more employees work outside the office, whether on sales calls, doing field research, telecommuting, or traveling on business. Enterprise mobility lets a doctor access a patient file from his tablet while doing hospital rounds and lets the traveling employee make free or inexpensive international calls from wherever she has broadband service. With enterprise mobility, workers are more productive, conducting business from anywhere, on any device, with business security and compliance products that keep their organizations' data secure at all times.
Advantages of a Mobile Workforce
When you offer mobile support for your workforce, you empower them to collaborate better and take care of customers more expediently, all while remaining in compliance with corporate and government security policies. Advantages of a well-managed mobile workforce include:
Better control of IT, telephony, and equipment costs

Security solutions that successfully guard corporate data

Real-time interaction with customers, whether on location or at a distance

The ability to solve problems, respond to urgent requests, and close sales from virtually any location

Higher employee productivity through easy contact with coworkers, customers, and vendors
Different Types of Mobile Workers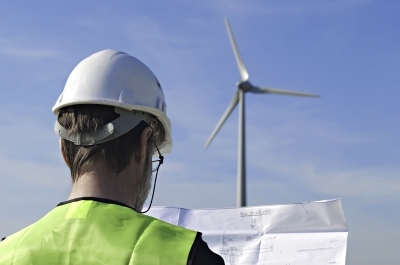 Enterprise mobility means different things to different organizations. Perhaps you have a team of sales professionals who travel frequently. Or maybe your engineering staff does a lot of work at construction jobsites. Some companies have "floating" employees whose location varies depending on circumstance. Or you may have employees who telecommute. The bottom line is that people are not tethered to their desks and workstations like they used to be. Empowering a mobile workforce is a matter of determining their needs, providing the services they need, and ensuring your organization has the IT and networking infrastructure to support them.
Make Sure Your IT Infrastructure Is Up to the Task
A strong technology network is the foundation for a successful mobile workforce, and it can also be a path to cost-effectiveness and savings on telecommunications costs. Here's what you should consider when designing your enterprise mobility solution:
Ensure IT policies consider home internet speed of telecommuting workers.

Implement security measures that allow access strictly on a need-to-know basis. It's safer and less of a headache to add employee access as needed rather than granting everyone access and have to revoke it later.

Have written policies covering eventualities like an employee losing a smartphone. You need to know what data was on it, how secure the data was, whether the data was backed up, whether it's still accessible, and whether the device can be wiped remotely.

Ensure your IT infrastructure has a suitable VPN setup and can support the needs of a mobile workforce.


Investing in the necessary IT infrastructure is a move that can pay off beautifully long term, with a more effective, efficient workforce, and ultimately lower operational costs.
The Advantage of Hosted VoIP in Enterprise Mobility
For successful enterprise mobility, you need a business communications strategy that's up to the task. For many organizations, hosted VoIP business phone systems are the clear answer. With hosted VoIP, setup is quick and simple, with low buy-in cost. Adding lines can be done on-demand, and should you move to another office space, moving your VoIP system is simple and quick.
Hosted VoIP allows you to support enterprise mobility by allowing employees to make and receive calls on mobile devices (whether the devices are employee-owned or company-owned), access voicemail via transcribed email, and engage in video teleconferencing that can save you significantly on travel costs. And with hosted VoIP, you get all the features you'd expect from enterprise PBX phone systems at a much lower price.
Your business phone system can make the difference between successful enterprise mobility and problematic mobility. Hosted VoIP allows even small businesses to give their employees the power to do business at the right place and the right time, improving efficiency, and setting the stage for success. At
Nexogy
, we design custom hosted VoIP systems that keep businesses connected and give them the power to compete with the best.
Photo Credits: stockimages / freedigitalphotos.net, dan / freedigitalphotos.net
Topics: mobile device management, mobile workforce, business productivity, mobile applications
About the Author
Carlos Lahrssen is president and CEO of nexogy, as well as founder, president and CEO of LD Telecommunications, Inc., nexogy's parent company. Lahrssen is an industry fan, follower and advocate — stay...
read more