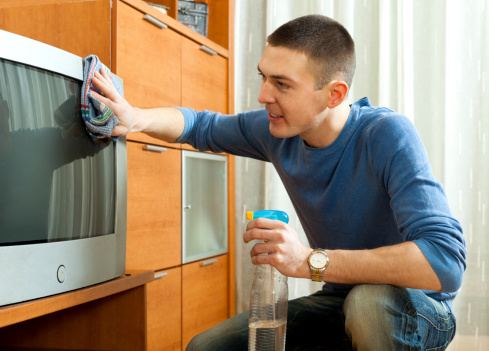 The spring equinox has a way of bringing out the spring cleaning urge in many people, and often that urge can extend to cleaning up the other messes in life, including messes that keep our businesses from running as efficiently as we need them to.
Communications consultant Erik Sherman says that spring cleaning is a concept that should be applied to businesses, "Because sometimes you need to shake the dust loose and examine routines that have become habitual. By doing so, you can see if there's anything needing correction or improvement."
It only makes sense that business owners periodically reevaluate how things get done and make necessary adjustments that take advantage of new technologies or a changing marketplace. Here are four aspects of business communications that can be readily tidied up with the selection of a great business phone system.

Mess 1: Unanswered Calls and Un-Received Messages
Customers and clients whose calls go unanswered or whose messages go unread might not bother calling back. Furthermore, when potential customers call and their first experience with your business is an unanswered phone or difficulty reaching the person they need, they're likely to move on to their next option. Business phone systems today should allow people to reach the right person through an auto-attendant feature, find-me / follow-me capability, call forwarding, voicemail, or voicemail-to-email transcription. There are simply no excuses for business phone systems that don't connect callers efficiently to the person they need.
Learn more:
Upgrading your business phone system is easy.
Click here
.
Mess 2: Difficulty Coordinating Meetings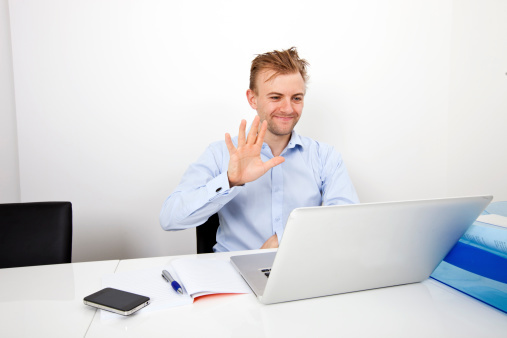 Rare is the office today where everyone is always at their desk from 8 a.m. to 5 p.m. Employees work at remote sites, travel to meet with clients, and may telecommute from home, which can make it very difficult to coordinate the sometimes-necessary all-hands meeting. Business phone systems can help tremendously if they have easy-to-use conferencing features. Many of today's top business phone systems allow easy set-up of video conferencing as well, so getting everyone together no longer requires getting them into the same conference room.
Mess 3: A Mobile Workforce Hindered by Inadequate Tools
Workforces are significantly more mobile than they were just a few years ago as smartphones, tablets, and improved wireless infrastructure have freed workers from their desk phones. Business phone systems that seamlessly allow your workers to use their mobile devices to access the company phone system are essential to having a workforce that can get out and do what they need to do without being cut off from important communications.
Mess 4: Money Wasted on Non-Cost-Effective Communications
If you're still paying painfully high rates for a business phone system that barely meets your needs, you're not alone. Fortunately, hosted VoIP business phone systems are revolutionizing business communications. The smallest startup can afford a system with enterprise-level features at monthly rates that are surprisingly low. Moreover, you don't need someone to install a trunk and wire your office for phones to have a system that does everything you want.
With today's hosted business phone systems, you can add the exact number of lines you need without waiting days or weeks for setup. You can also scale your system up painlessly, and if you move to another location, your system moves with you without a hitch and without expense. Cost savings are the top reason people choose today's hosted VoIP business phone systems, but the features, services, and capabilities of these systems are what win businesses over for good.
At
Nexogy
, we provide customized hosted business phone systems with all the features you need to empower your employees to do their best work. Phones reach their intended recipients, messages are delivered conveniently, and conferencing is easy. Your workers can access the system from their mobile devices so they never have to miss out on a communication. Let
Nexogy
surprise you with a selection of business phone systems that are amazingly affordable and rich in outstanding features.
Carlos Lahrssen is president of Nexogy.

Topics: hosted VoIP, business phone systems, business productivity, videoconferencing, voip
About the Author
Carlos Lahrssen is president and CEO of nexogy, as well as founder, president and CEO of LD Telecommunications, Inc., nexogy's parent company. Lahrssen is an industry fan, follower and advocate — stay...
read more