A high quality hosted VoIP phone system is an investment in your business's productivity and efficiency. Not only do you get a feature-rich telecommunications system, you pay significantly less than you would with a traditional PBX office phone system.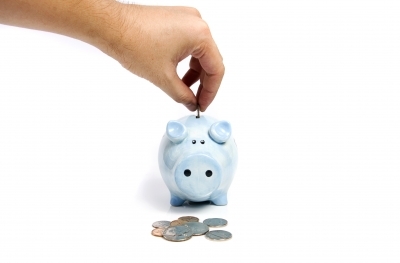 You may not think you need that many features, but once you know what's available, you can use your VoIP phone system features to streamline operations, save time, and have happier employees and customers. Here are some of the VoIP phone system features that will make your business better all around.

Management Through Web Interface

The coolest VoIP phone system features aren't much use if you don't know how to access them. That's why you should look for a business phone system provider offering systems that are managed through a user-friendly web interface. Such an interface quickly walks you through processes like changing your voicemail greeting, adding or deleting phone lines, and monitoring call statistics. Tasks that you used to have to call out a technician to take care of can be done quickly, right from your desk.

Voicemail Transcription

Most people can scan a voicemail transcript much more quickly than they can listen to a voicemail message. Voicemail transcription is a big time-saver that allows call recipients to read voicemails from their email inbox. Some systems will send not only the transcription, but also a file with the original audio recording to the recipient, so it's easy to listen to the message if necessary.

Find-Me / Follow-Me

If your business is sales-oriented or has workers who sometimes work at jobsites or other out-of-office locations, then find-me / follow-me is extremely useful. If a call comes into the office when an employee is out, the call can be made to ring the office and the employee's mobile device simultaneously, or in sequence. You can even use this feature to route calls to a coworker if the intended recipient can't be reached. If no one answers, the caller is diverted to voicemail.

Remote and Mobile Integration

Businesses with telecommuting employees and workers who travel frequently make remote and mobile integration indispensable to your VoIP phone system. With this capability, you can connect to remote workers wherever they are, with whatever device they are using. A client will call, and the call will automatically be sent to the call recipient just as if he or she were sitting behind a desk in the office. A caller won't know that the call is being routed to a telecommuting employee or one who is traveling on business.

Teleconferencing

Conference bridges do not have to be expensive or complicated. With the right VoIP phone system, a single switch can take care of your teleconferencing needs. Some systems even offer features like screen or whiteboard sharing. Easy teleconferencing can eliminate some business travel and make it easier to "gather" everyone for an important conference, even if some are away from the office.

Virtual Extensions

Businesses with multiple locations can have multiple extensions that link locations as if they were all under one roof. Suppose a customer calls in with a specific technical question that no one in your office can answer. With virtual extensions, you can instantly transfer the call to the expert in one of your other locations, saving the caller having to call again, and showing customers that you take them and their needs seriously.

Auto-Attendant

Startups often have to run lean at first, and not every startup can afford the cost of a receptionist. With auto-attendant, callers can be transferred to the extension they need without the help of a receptionist. Auto-attendant can be set up as a voice menu, and a good VoIP phone system allows the auto-attendant to ring mobile phones as well as phones on the premises. Moreover, the auto-attendant never takes a vacation and never calls in sick.

Whatever business you're in, a top quality VoIP phone system takes care of your business telecommunications needs at a cost that is surprisingly low. Buy-in costs much less than that for a traditional PBX system, monthly costs are lower, and calls themselves cost much less, even internationally. At Nexogy, we provide customized VoIP phone systems for businesses that come with enterprise-grade features built in, helping your company make a great impression, run more efficiently and save money.
Carlos Lahrssen is president of Nexogy.

Photo Credits: posterize / freedigitalphotos.net, imagerymajestic / freedigitalphotos.net
Topics: business phone systems, business productivity, voip
About the Author
Carlos Lahrssen is president and CEO of nexogy, as well as founder, president and CEO of LD Telecommunications, Inc., nexogy's parent company. Lahrssen is an industry fan, follower and advocate — stay...
read more