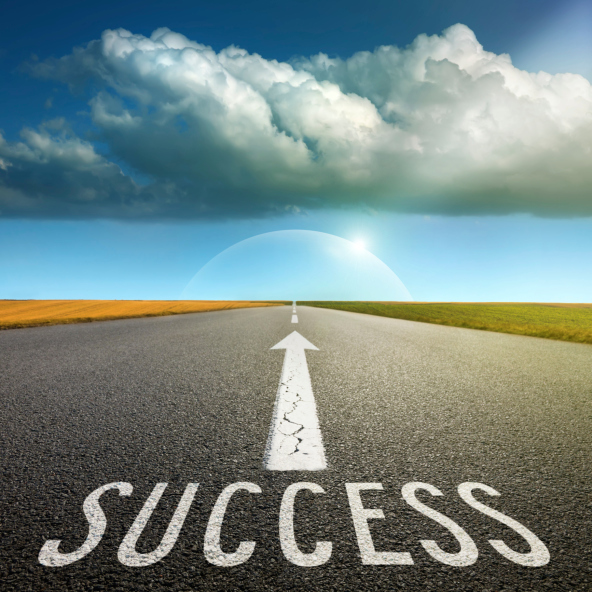 Richard Branson, who founded the Virgin Group music company, was asked about his secrets to business success. He cited leadership skills, making a stand-out product, and cultivating a sense of pride and enjoyment for what you are doing as some things to focus on if you want to be successful.

The founders of $100 million beverage company Honest Tea, Seth Goldman and Barry Nalebuff, advise holding to core values and running the business on as tight a budget as you possibly can to allow reserves of cash for expensive mistakes and unexpected expenses.

For a business that has already experienced some success, it can be tempting to rest on your laurels or think that you can relax and enjoy some well-earned spoils, but these are not the ways to reach your ultimate goals. If you don't keep moving forward, it's all too easy to start moving backward.

Building on Success With a Cloud Phone System
A cloud business phone system can give your business resources that can help it build on its success for even greater levels of profit and fulfillment. For starters, cloud systems have a far lower cost per user than legacy systems. They provide extremely high value by doing exponentially more for a fraction of the cost.

Another way cloud phones can build greater success for a business is to streamline its processes. Scheduling, handling call volume, even sales calling can all be simplified, freeing up existing staff to innovate and move the company forward. A streamlined and simplified business can do more with less, which may lead to gaining market share or even expanding the scope of the business.

If the business does expand, the phone system is scalable to expand with it easily and quickly. Because cloud phones are software based and can even be used without actual phones, expansion costs are lower and physical installation is not often required.

Next step: Download Nexogy's free ebook, "Hosted VoIP: Risks and Benefits for SMBs," for more information about everything cloud-based IP phone systems can do for your business.


Versatility for Greater Flexibility
Cloud systems are versatile and can be customized according to the business's needs. For businesses that need a customer service team, call center software provides an affordable solution to give top notch quality service. If your business has multiple locations or telecommuters, or if employees travel often, these needs can all be accommodated by features of the system.

Being able to get just what you need from your communications system can be a boost for your business productivity as well. If you need help with sales, automation features can create calling lists and help identify leads. If you need to be more accessible, call routing and forwarding can get your calls right to where they need to go. Knowing how everything is working is easier than ever with instant reports that can pinpoint strengths and weaknesses.

Next step: Contact Nexogy for a free assessment of how a cloud business phone system can help your business build on its current successes.

Carlos Lahrssen is president of Nexogy.
Topics: business phone systems
About the Author
Carlos Lahrssen is president and CEO of nexogy, as well as founder, president and CEO of LD Telecommunications, Inc., nexogy's parent company. Lahrssen is an industry fan, follower and advocate — stay...
read more