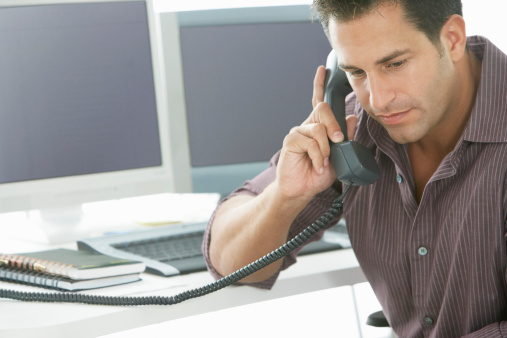 Business success isn't predicated on a single idea or implementation. Countless factors go into business success, including hard work, networking, hiring the right people, and defining goals. If you own your own business, then you understand how many hats you have to wear.
Maybe you did everything at first when you were running your business from your dining room. But now it's time to transition from startup to established business. Three important ingredients in making a successful transition are a great business phone system, dependable, fast high speed internet, and the motivation to see your goals realized.
Business Phone Systems and Startups
Why bother setting up a business phone system when you and a partner are running a business from a small rented office space? Actually, there are many reasons why a business phone system is a smart investment from day one. Today's cloud business phone systems offer features you'll put to work every day, and they integrate seamlessly with your and your employees' mobile devices. Vendors, partners, and clients can dial one number and know they'll reach their contact, even if he's traveling on business or telecommuting due to a snowstorm. A great cloud phone system grows painlessly along with your business, providing valuable features at a very reasonable cost.
Business Phone Systems in Established Businesses
Once your business is established, your business phone system should support your business goals with important features like video conferencing, auto-attendant, and presence information. You can even set up your own cloud-hosted call center without a huge capital investment and without outsourcing. When your business moves to a bigger location, moving your cloud business phone system is mostly a matter of unplugging the phones and plugging them back in at your new location as soon as you have broadband service.
When your business phone system has auto-attendant, you have a built-in receptionist that never takes a day off, and with find-me follow-me, more calls make it to their intended recipients, so there's less phone tag and fewer voicemail messages to deal with. And speaking of voicemail messages, many top business phone systems automatically transcribe voicemail messages and send them in text form to the recipient's mobile phone as a text message, to her email account, or both.
Next step:
Contact Nexogy
and learn how the right technology can help your business succeed.
What Business High Speed Internet Should Include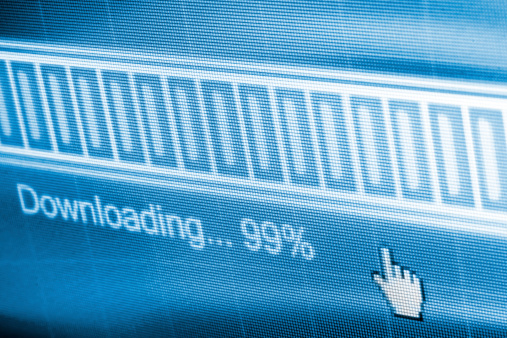 A great hosted business phone system depends on reliable high speed internet for business. The residential internet connection that worked fine when you were running your business from home isn't sufficient for an established business. Ideally, you should have a dedicated connection, so you won't experience the headaches of slow internet speeds when others on shared connections use excessive bandwidth. You should also insist on connection symmetry, which simply means your upload speeds are as fast as your download speeds. A fast, dependable business internet connection supports your phone system, allows use of cloud business applications, and makes file sharing and collaboration easier.
Putting It Together and Making It Work
The other essential element for business success is your motivation and commitment to make the business work. When you start your own business, you work harder than you imagined, but the satisfaction that comes from creating your own success is unequaled. Technology can make many of the jobs business owners take on easier and faster, so don't shortchange yourself or your business by relying on sub-standard technology. Any successful mechanic, carpenter, or surgeon will tell you that having the right tools is critical to success, and in business, your phone system and your internet connection are two indispensable tools.
Conclusion
Making a business succeed and thrive requires drive, motivation, and the technology tools to make it so. "Getting by" with just your mobile phone and a residential internet connection may work at first, but it won't take long for these solutions to show their weaknesses. A sturdy technological foundation built on dependable high speed internet and an advanced telecommunications solution helps you and your partners or employees work more efficiently so nothing can hold back your success.
At
Nexogy
, we provide leading business phone system and internet connection services.
Nexogy
's phone systems provide small businesses with enterprise-level features, and our
WiMax
high speed internet for business offers blazing speeds, upload-download symmetry, and a dedicated connection so bottlenecks are things of the past.
Next step:
Contact Nexogy
and learn how the right technology can help your business succeed.
Carlos Lahrssen is president of Nexogy.
Topics: business phone systems
About the Author
Carlos Lahrssen is president and CEO of nexogy, as well as founder, president and CEO of LD Telecommunications, Inc., nexogy's parent company. Lahrssen is an industry fan, follower and advocate — stay...
read more