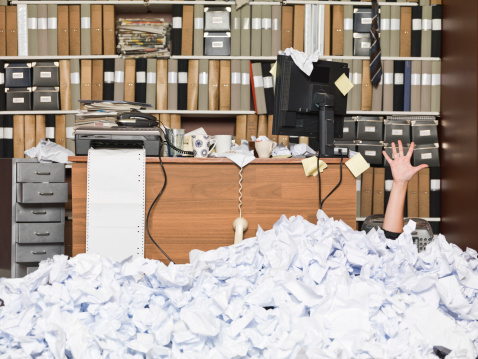 When a new business starts up, it often adopts business processes not necessarily because they're the best, but simply because they work. Eventually, however, it's important to examine business processes, determine how they fall short, and how they might be improved.
Efficient business processes help everyone, including employees, partners, vendors, and customers. With well-planned and tested steps, business processes are less error-prone, and are quicker. Duplicated efforts drop off, and stress decreases for everyone. When business processes don't work well, resulting problems may include dissatisfied customers, frustrated employees, unintentional duplication of effort, higher costs, and wasted resources.
Your business phone system can be the key to optimizing business processes, including those that aren't directly related to phone calls. For example, a high quality hosted VoIP phone system may be used for conferencing, which can save the time and expense involved with travel. Here are several ways your choice of phone system can improve business processes.
Reduction in Paperwork
Today's hosted phone systems can integrate with customer relationship management (CRM) software, and this can cut paperwork dramatically. Imagine a frequent customer calling in, and that customer's account details automatically popping up on the computer screen. You don't have to worry about jotting down notes, or relaying customer details when you transfer a call. Updates in the CRM system show up for everyone who uses the system, and won't risk being lost in a pile of papers. Other phone system features like regular voicemail and voicemail-to-email transcription also cut down on paperwork considerably, saving time and duplication of effort.
Next step:
Contact Nexogy
and learn how a new phone system can streamline business processes.
Empowerment of Employees
A business phone system that integrates with mobile technology frees employees to do their best work. A day spent off-site no longer means returning to the office with full voicemail and email inboxes. Mobile integration can ensure that important calls always reach their destination, with no extra effort on the part of the caller. It also allows employees who are on the road a lot to make business calls through your phone system using their mobile phones. To the caller, it's no different than calling or receiving a call from the employee sitting at their desk. Employees don't have to give out personal numbers, and callers don't have to worry about which number to call.
Unification and Streamlining of Communications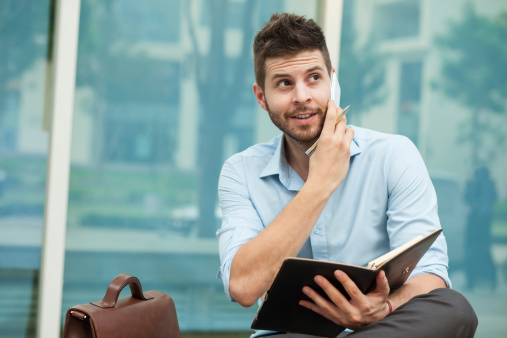 When employees travel or work off-site, it's not always convenient or polite to listen to voicemail messages. But voicemail-to-email transcription (also called visual voicemail) makes it possible for employees to read their voicemail messages. This is especially convenient in noisy environments, or conversely, in quiet meetings where it would be inappropriate to listen to voicemail messages. The voicemail feature in today's hosted phone system is just like email that can be forwarded to wherever the call recipient wants, including as an SMS message.
When SMS, telephony, conferencing, email, fax, and other communications are integrated, the result is unified communications, a tremendously valuable way to optimize business processes. Unified communications saves time and money, and results in more satisfied customers and employees.
More Efficient Customer Service
Small businesses may handle customer service in a piecemeal fashion. This might work when your business only has five employees, but eventually it proves inefficient. Did you know that with the hosted phone system of today you can set up your own small call center at a very low cost? Call centers with automated call routing, interactive voice response, and CRM integration allow customer service agents to interact with customers efficiently, with a minimum of paper shuffling and note-taking. And having a customer service call center - even if it is very small - is a terrific way to project an image of professionalism and dedication to a positive customer experience.
Conclusion
Carlos Lahrssen, President of

Nexogy

, says that the key to unifying and optimizing your business processes is finding the phone system that "will be able to provide a single point of contact for all of your devices."

Nexogy

is a leading provider of phone systems that offer CRM integration, mobile integration, unification of phone, email, SMS, and fax, as well as a range of enterprise-level features like audio conferencing.



Next step:

Contact Nexogy

and learn how a new phone system can streamline business processes.
Topics: business phone systems
About the Author
Carlos Lahrssen is president and CEO of nexogy, as well as founder, president and CEO of LD Telecommunications, Inc., nexogy's parent company. Lahrssen is an industry fan, follower and advocate — stay...
read more