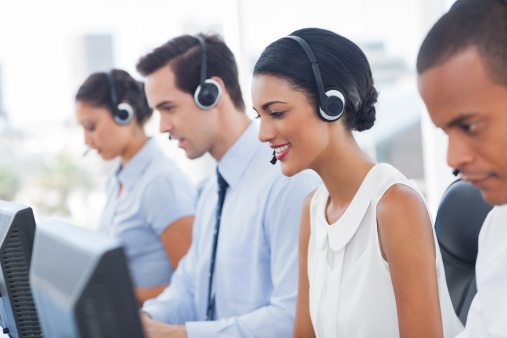 Call center phone systems are much more affordable than they used to be, thanks to hosted voice over internet protocol (VoIP) technology. But call center phone systems alone are not enough to ensure your call center team performs up to expectations.

From the time you start planning your call center, incorporate the time and resource investment necessary to train call center agents into every step, from choosing among call center phone systems to making hiring decisions. Here are some important ideas to keep in mind to make certain your call center benefits your business and sharpens your competitive edge.
Cohesion of Standards and Training Practices Is Critical
Every agent who answers a phone for your company should be trained to the same standards and should be taught with proven training practices. Customers should be confident that if they have to call back again later, they'll be greeted by an agent who adheres to best practices, and who has been trained to solve problems in a professional, courteous manner. Lack of standards and inconsistency of enforcing them can ultimately affect your business' bottom line.
Always Keep in Mind What Customers Want
Customers want
three main things
from the call centers they contact, in this order:
1. They want their problem solved.
2. They want personal interaction with an agent.
3. They want their agent to have the skills necessary to make it an efficient, effective call.
An understanding of these three important needs is absolutely essential to getting maximum return on investment for your call center phone systems.
Next step:
Contact Nexogy
and learn more about our call center phone systems.
Use Top-Performing Agents in Your Training Programs
You may be hesitant to pull one of your top performing agents off the phone to help train new people, but the time he or she is away from the phones can pay off by setting a great example to new agents and helping them to know what is expected of them. Practical tips on how to be an outstanding agent from someone who does it every day can be powerful for getting new agents trained and enthusiastic.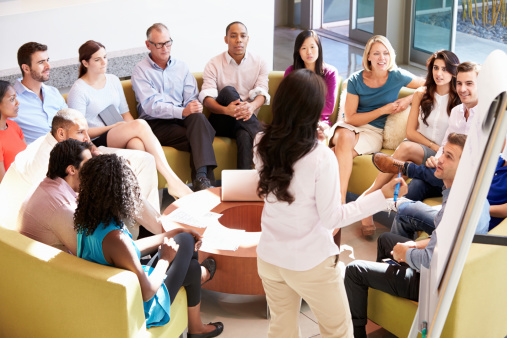 Teach Best Practices and Don't Assume They Know Them from Past Jobs
Don't assume that new agents know how to transfer a call, which greetings to use, or how to properly bring a conversation to a close, even if they have worked as call center agents before. Call practices differ, and call center phone systems differ, and you have to specifically train agents in how your company greets callers, works the phone system features, and closes calls.
Use Call Center Technology to Your Advantage
Many call center phone systems have features that can assist you in training agents. For example, "listen in" technology allows for the call center manager to listen in to an agent's call without either the agent or the caller knowing. "Whisper" technology allows your manager to coach a new agent on the line without the caller knowing of his or her presence. It can be a great way to help new agents gain confidence and get up to speed with the technology. You can even get "barge in" technology so a manager can come onto a line if there is a major problem.
Look for call center phone systems with features like call recording, analytics, and reporting as well. Call recording lets you record calls for review, to help agents learn what to improve, or can be used to capture a stellar customer service call for use in future training. Analytics can give you to-the-minute information on call duration, call distribution, and calling trends. Analytics can help you schedule shifts better, and if you believe you need to hire more agents, these analytics, along with easy reporting features, can help you make your case to management.
Conclusion
Call center technology is more affordable than ever, and many companies are using call center phone systems to improve customer service, build their brand, and gain a competitive edge over rival companies. The importance of properly training call center agents can't be overstated, because ultimately it's people who make the customer experience good. You can make the most of the skills of your call center agents by choosing call center phone systems that have the features, such as analytics, call recording, and listen-in technology to help ensure optimum agent performance.
Nexogy
is a leading provider of call center phone systems to small and medium-sized businesses, offering affordable call center solutions that give you the control you lose when you outsource.
Nexogy
's systems contain state-of-the-art features that help your call center agents shine.
Next step:
Contact Nexogy
and learn more about our call center phone systems.
Topics: call center, call center software features
About the Author
Carlos Lahrssen is president and CEO of nexogy, as well as founder, president and CEO of LD Telecommunications, Inc., nexogy's parent company. Lahrssen is an industry fan, follower and advocate — stay...
read more