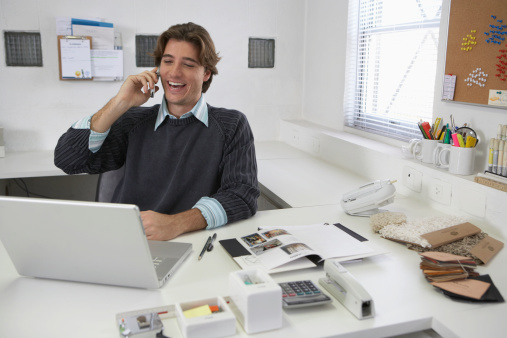 Based in South Florida, Estrella Insurance offers property and casualty insurance, specializing in home, auto, commercial auto, boat, RV, motorcycle and life insurance.
Since 1980, the company has built its foundation on offering world-class customer service - striving to satisfy their customers with fast, friendly service and competitive rates. The company been recognized for being among the top franchises in the U.S. by USA Today, Franchise Business Review and The World Franchise Network, among others.

"Reliable telecommunication is extremely important for my business," says Arnoldo Arguello, owner of Estrella Insurance in Margate, Fla. "The majority of my business comes from phone calls outside of the office."

In order to stay competitive and to offer the highest levels of customer service in their market, it was critical that Estrella find a dependable service provider that used the latest communications technology available.

In 2008, while researching providers that could handle Estrella's unique VoIP needs, Stefan Tenreiro, director of technology at Estrella Group Holdings, found nexogy.

Nexogy developed a customized, zip-code-based system that allows Estrella to route customer calls to more than 50 locations.

"Price, technology and ease of use were the main reasons Estrella chose nexogy for communications," he said.


Nexogy offers a mobile office that allows business owners to communicate via voice, video or private chat on the device of their choosing, whether it's a laptop, tablet or smartphone, ideal for business owners like Arguello, who's rarely behind a desk.

And he hasn't been disappointed.

Arguello said that Nexogy has been extremely helpful each time he's needed assistance. The customer service team is available six days a week via phone, email, live chat or social media to answer questions and troubleshoot.

"Anytime I've needed to forward my calls to my cell phone, nexogy has been able to help me in a very efficient manner," he said.

Tenreiro agrees.

"Nexogy has been very responsive and continuously updates us whenever new technology is released," he said.

Compared with other providers he's worked with, Tenreiro said that nexogy consistently meets his needs, and he expects to continue to lean on the service provider as the needs of Estrella evolve.

"Nexogy is a great value for Estrella and is one of our top vendors," he said. "As technology continues to change and Nexogy continues to grow, we expect to use new technologies that will assist us in becoming more efficient and help our franchises provide the best customer service amongst our competitors."

Since 1999, Nexogy has helped thousands of businesses solve their telephony and telecommunications challenges. Today, companies like Estrella Insurance trust Nexogy to help them manage communication anytime, anywhere using voice, video and data technology. Customers include inter-exchange carriers, internet service providers, individuals and corporate customers who are all looking for innovative solutions and outstanding support and customer service.

Services include Advanced Phone Systems, Broadband Connection, Virtual Fax, Virtual Voicemail, SIP Trunking, International Numbers, Toll-Free Numbers, Audio / Video Conferencing, Web Collaboration and Online Meetings. Visit www.nexogy.com or call 1-866-NEXOGY1 to learn more about what Nexogy can do you for your business.
Carlos Lahrssen is president of Nexogy.
Topics: business phone systems
About the Author
Carlos Lahrssen is president and CEO of nexogy, as well as founder, president and CEO of LD Telecommunications, Inc., nexogy's parent company. Lahrssen is an industry fan, follower and advocate — stay...
read more