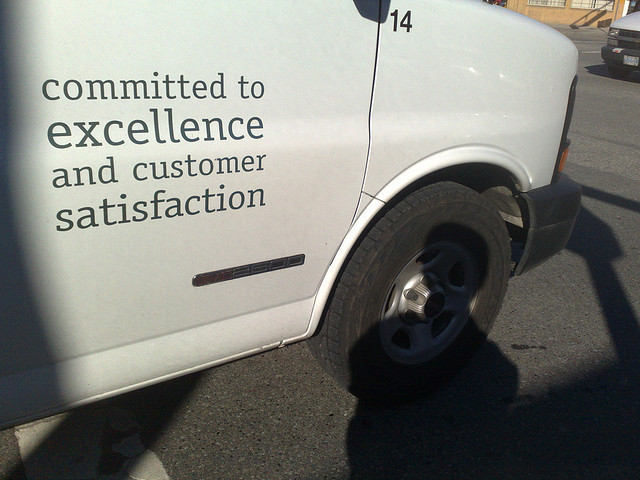 If your business involves serving customers, a quality business phone system can help you enhance customer satisfaction and serve your customers better. There are many avenues for customers to communicate with businesses, but the personal interaction afforded by phone communication is preferred by customers to any other method of communication.

Modern business phone systems have many unique features that can facilitate creative customer service solutions for any size business. Everything from a call center to virtual customer service capability is available at the touch of a button.

No matter what your business needs, your phone system can provide the features to put you over the top with your customers. Next step: Contact Nexogy to upgrade to a versatile business phone system today.
Many Features, One System
In a small business, one person may wear many hats, including handling customer service. Business phone systems can send calls to any location or route them to mobile devices to allow those on the road to be accessible to customers. Another feature that assists with customer service is auto-attendant, which can help customers find the help they need without the need for a receptionist, which many small businesses can't afford.
For larger or growing businesses with many customers, the call center feature may be an effective way to manage customer interactions. Call centers available as part of business phone systems allow recording and tracking to provide analysis and data collection. This could lead to a greater understanding of the customer base, which could increase future sales and prevent problems that could arise.
Shorter Hold Times, Faster Response Times
The call center feature routes incoming calls to idle lines first so that customers aren't waiting longer than necessary. For phone systems without call centers, ring groups can contact customers to a series of extensions, in a particular order or all at once, to decrease the necessity of leaving voice mail messages.
For those times when leaving a voicemail becomes a necessity, voicemail transcription can make messages accessible by turning them into email or text messages. For times when it isn't convenient or possible to answer the phone, employees can receive and respond to messages faster and more effectively.
Figuring Out the Customer Base and Its Needs Effortlessly
Each business's customer base is different, with different needs and motivations. The features of today's phone systems are ready-made to make it easier to understand the customers that make up the livelihood of your business. With hosted and toll free numbers, customer response to different forms of advertising can be studied and fine-tuned.

Calls can be recorded to comply with government regulations, then used for training purposes to improve skills even further. The number, length and subject matter of calls can be studied to improve skills and make everything more effective.

Should the improved customer service lead to increases in other areas of business, business phone systems are easy to expand and change. Office-based employees may want to work from home, and management may need to travel and meet with suppliers, manufacturers, and other business contacts. This is a great outcome for any business, and the right phone system can make it all happen.

Next step: Contact Nexogy today to provide your business with a means to grow into the 21st century.
Carlos Lahrssen is president of Nexogy.


Sources:
Phone Calls Top Texts for Customer Service Issues
http://www.eweek.com/small-business/phone-calls-top-texts-for-customer-service-issues.html
The Connection between Innovative Phone Systems and Quality Customer Service
http://www.nexogy.com/blog/the-connection-between-innovative-phone-systems-and-quality-customer-service
photo source: Flickr
Topics: business phone systems
About the Author
Carlos Lahrssen is president and CEO of nexogy, as well as founder, president and CEO of LD Telecommunications, Inc., nexogy's parent company. Lahrssen is an industry fan, follower and advocate — stay...
read more