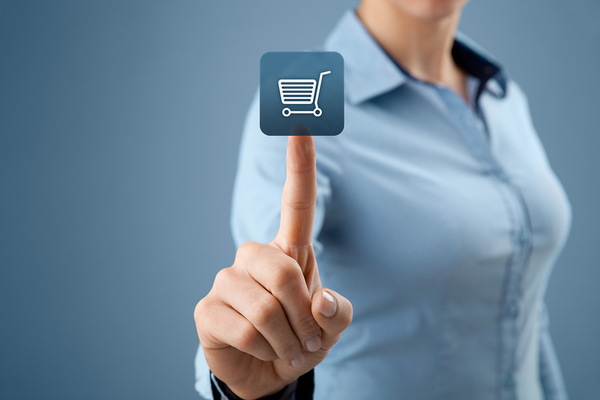 At nexogy, we pride ourselves on offering great incentives and maximum flexibility to our resellers. We recently unveiled a tool that makes it easy for MSPs and IT companies to offer cloud PBX under either the nexogy label or your own brand name.
The best part of the tool, however, is that you now get to name your own prices. You can personalize pricing based on new business volume, services ordered, client budget, market conditions and more. Because you receive a percentage of revenue as commission, you can set prices according to your own margin and revenue generation targets.
Here's a taste of how our new BSS/OSS solution works:
Decide which nexogy services you want to offer within your product catalog. Create your product catalog, using your brand name or ours, including product descriptions.
Establish pricing for each item. You can set up tiers to accommodate different types of clients, or you can offer a more detailed breakdown that includes one-time costs like installation and recurring monthly costs. You can also bundle services and offer discounts accordingly.
Once you know which services clients want, you create a proposal within the BSS/OSS. The wizard-style interface makes it easy to choose products and appropriate add-ons. The wizard also alerts you if it appears you're quoting for a product by mistake to help ensure accuracy.
Users can request a discount on the package, which an authorized person within your business can accept or reject.
Once your client accepts your proposal, you place your order within our Direct Network Access (DNA) portal. It's used by provisioners within our channel partners and makes it easy to order all service bundles and any needed customer premise equipment from a single place. You'll also use DNA to manage client services and billing. Because we provide Tier 1 integration, your clients can port existing numbers, add new numbers, create toll-free numbers and set up e911. Our billing tools make collecting state and local taxes straightforward.
Helping Clients Get Started
With nexogy, you receive plenty of supporting materials to help you close the sale – you don't have to create them yourself. Our sales decks and product overviews make it easy to pitch your products and bundles to clients.
Once they've made an order, we make it easy for your team to install and configure nexogy services. Our installation guide, equipment overviews, and LAN/WAN cookbook provide all the instructions you need. We also provide comprehensive training, assistance and additional support materials to make configuration, device provision and service activation a snap.
White Label or Channel Partner?
You have two alternatives for becoming a nexogy reseller. As a white label reseller, you can offer a range of services including hosted PBX, SIP/TDM trunking and contact center solutions – all under your own brand name. You can also add services like managed firewall, business internet and managed network solutions, with CRM integration to support your clients' sales and marketing strategies.
As a channel partner, you refer clients to nexogy and receive both upfront commissions and residual reward payments. You receive referrals from nexogy and, if nexogy receives installation requests in your area, those requests are offered to your business.
We make it easy to add cloud PBX and additional managed services to your product catalog. You stay focused on delivering great service – and generating revenue. To learn more, explore our partner program, and contact us anytime to get answers to your questions.
Topics: Channel Partners
About the Author
Oliver Verde
's the Marketing Director at nexogy, and he started in January of 2015. Mr. Green is passionate about developing teams to become the future leaders of nexogy as well as expanding the company's reach a...
read more