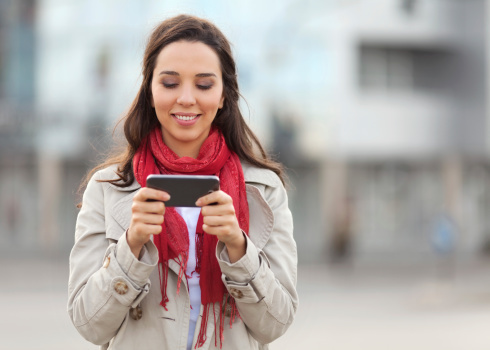 People today carry in their pockets devices more powerful than the computers that sent astronauts to the moon. Many personal and business processes are automated today, and this allows people and businesses to save both time and money. But do all these machines do away with the personal touches that help business relationships thrive?
One could argue that the many devices in use today can improve personal service rather than depersonalize it. People are more connected than ever, wherever they happen to go. While this can lead to people paying too much attention to their gadgets and not enough to people, it can also allow people to connect on a personal level with greater ease than ever.
Here's how today's highly automated and advanced phone systems empower organizations to maintain the human touch when transacting business.
Automated Routing Features Mean More Contact With People, Not Machines
Before answering machines, calling someone who was out of the office meant the frustration of an unanswered call, or perhaps leaving a message with a secretary and hoping for a response. Answering machines put more of this burden onto machinery, but they didn't increase the likelihood of a caller reaching her contact. Today's phone systems, however, can be easily programmed so that calls follow their recipients - to a branch office, a home phone, or a mobile phone. Today you're less likely to have to leave a message with a receptionist or with answering technology and more likely to reach the person you're calling.
Mobile Integration Simplifies Person-to-Person Contact
In the old days, if you needed to speak with someone who was traveling on business, you had to hope someone would provide a hotel number, and rely on a desk clerk or hotel voicemail system to deliver your message. But when phone systems offer seamless mobile integration, one business number can reach your contact just about anywhere. To you, it's as if he's at his desk in the office. There's less phone tag, less wasted time, and more productive person-to-person interaction.

Next step: Contact Nexogy and learn how to put telecommunications technology to work for your business.
Video Chats Add the Human Touch at a Distance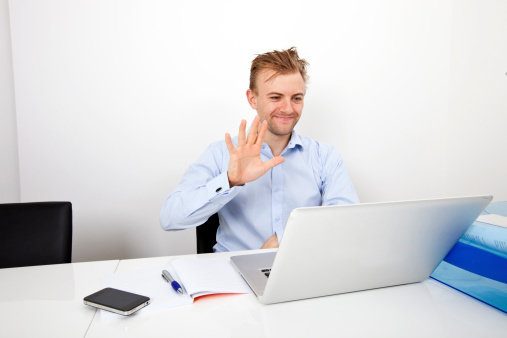 Group emails and audio conference calls can be terrific time savers, but video conferencing adds another dimension of interaction, because participants can see each other's facial expressions and body language, even if everyone is geographically scattered. It's no mystery why Skype and other video chatting applications are so popular. Seeing the faces of the people you're interacting with enhances communication and overcomes geographic distance in a way that ordinary phone calls, emails, and instant messages cannot.
Call Center Solutions Reduce Time Spent on Hold
If you ask people what they dislike most about calling customer service numbers, waiting on hold is typically a top answer. While eliminating time spent on hold is probably impossible, phone systems can do a lot to minimize it. Automated call routing sends calls to lines that have been idle the longest, so workload is distributed more fairly and calls are more likely to go through rather than being placed in a hold queue. Phone system analytics let call center managers schedule shifts optimally so that more agents are working when call volume is highest, again reducing the chances of callers being placed on hold.
CRM Integration Allows Calls to Be More Personal and Productive
Phone systems that integrate with popular customer relationship management (CRM) platforms also use automation to enhance personal communications. With CRM integration, when a caller phones a contact center, his or her account information pops up automatically on the answering agent's screen. There's no need for the caller to have to repeat personal information or describe a transaction before getting to the purpose of the call. More time is spent addressing the caller's real issue, and less time is spent taking care of administrative and account lookup tasks.
Conclusion
Technology doesn't have to mean less personal interaction between businesses and their customers, vendors, or partners. In fact, when telecommunications tasks are automated, callers and their contacts are more likely to connect on the first try. Phone systems with advanced features like video conferencing add a new dimension to telecommunications, and CRM integration allows more time to be spent listening and responding to customers.
Nexogy
is a leading provider of business phone systems with all the features the business of today needs to serve customers better and compete more effectively. And since
Nexogy
's phone systems are cloud hosted, up-front costs and monthly charges are far lower than the rates companies used to pay for landline systems. Make technology work for you, and you can increase your business's personal touch.
Next step:
Contact Nexogy
and learn how to put telecommunications technology to work for your business.

Carlos Lahrssen is president of Nexogy.
Topics: business phone systems
About the Author
Carlos Lahrssen is president and CEO of nexogy, as well as founder, president and CEO of LD Telecommunications, Inc., nexogy's parent company. Lahrssen is an industry fan, follower and advocate — stay...
read more