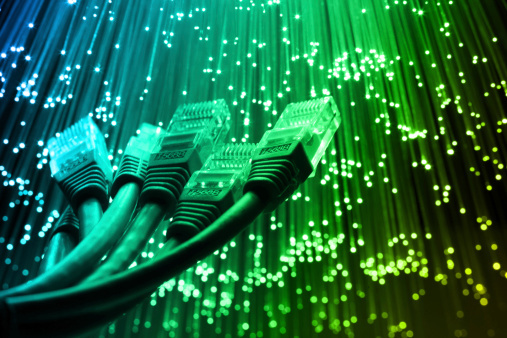 Before the internet, telecommunications was synonymous with phones run over copper lines. Today, "telecommunications" encompasses not only traditional one-on-one calls, but also conference calls, video conferencing, email, live chat, and more. In fact, the entire concept of telecommunications is now closely intertwined with internet technology.
For a business to function at its best, it needs a reliable, fast internet connection, and a business internet connection (as opposed to a residential connection) is the better choice, even for very small businesses.
Collaboration and communication are cornerstones of many of today's business processes, and an internet connection that's not designed for business will quickly show its weaknesses. High speed internet for business is a necessity for businesses of all sizes today.


Why Your Business Needs a Dedicated Connection
Not all business high speed internet providers are the same, and not all offer dedicated internet connections. When you share connections with other businesses, you're vulnerable to speed bottlenecks should traffic from other subscribers take a sudden jump. Moreover, some providers oversubscribe their networks, thinking that the occasional slowdown won't be a problem. But when that slowdown comes in the midst of a critical video conference with a potential client, it most certainly is a problem. By contrast, when you have a dedicated connection, you don't have to worry about another subscriber hogging bandwidth and slowing you down, because your connection is just for your business.
Other Features Your High Speed Internet Connection Needs
You need higher upload speeds than you do at home. For some businesses (like producers of video content), the need for high upload speeds is obvious. But even small businesses that aren't always uploading huge files need high upload speeds to match their high download speeds. File sharing, collaboration, and use of cloud business applications place demands on upload speeds that your home internet connection doesn't experience. Look for a small business high speed internet provider that offers symmetric connectivity, so you have high upload speeds to match high download speeds.
Next step:
Contact Nexogy
to learn how WiMax and hosted phones empower your business.
Why a Hosted Phone System Is the Right Choice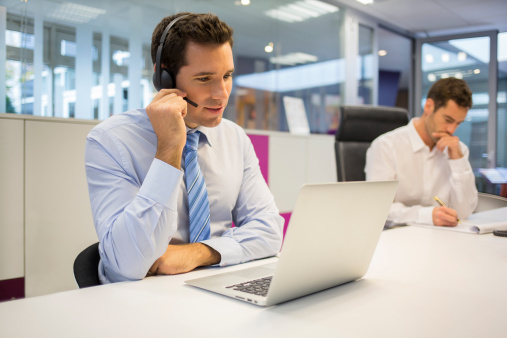 Many businesses choose to host their phone system via their internet connection, because it makes sense for a lot of reasons. Today's hosted phone systems match or exceed the call quality of yesterday's copper wire systems, and hosted phone systems are considerably more affordable.
High speed internet for business allows for low-cost phone systems that are full of great telecommunications features, putting an enterprise-level phone system within the reach of small businesses.
A fast, reliable, symmetric high speed internet connection is the perfect foundation for a hosted phone system that lets you do things with your phone system you only dreamed of when landlines were the only option.
Benefits of High Speed Internet Plus a Hosted Phone System
High speed internet for business coupled with a hosted phone system confers many advantages. You can count on high quality business telecommunications, as well as the collaboration a fast internet connection enables. Your business will be able to run cloud processes with ease, saving money and cutting down on the amount of IT infrastructure you have to have on your premises. And your phone system will allow you to have your own call center, integrate with mobile devices, and enjoy necessary business phone system features like ring groups, find-me follow-me, voicemail transcription, and auto-attendant.
Conclusion
High speed internet for business and a hosted phone system are the ultimate power combination for business telecommunications. The importance of business communications today can't be overstated, and the company that invests in high speed internet and hosted phones has a competitive advantage.





At

Nexogy

, we offer both high speed internet for business in the form of our

WiMax

service, and hosted phone systems. Bundled packages allow you to save even more when you combine these two. With

WiMax

you'll enjoy a dedicated, symmetric connection that's blazing fast and reliable, and your hosted phone system offers you features that will facilitate business processes of all kinds.

Nexogy

understands the importance of high speed business internet and feature-rich phone systems, and is ready to offer you both at prices you will appreciate.



Next step:

Contact Nexogy

to learn how WiMax and hosted phones empower your business.
Topics: business phone systems
About the Author
Carlos Lahrssen is president and CEO of nexogy, as well as founder, president and CEO of LD Telecommunications, Inc., nexogy's parent company. Lahrssen is an industry fan, follower and advocate — stay...
read more