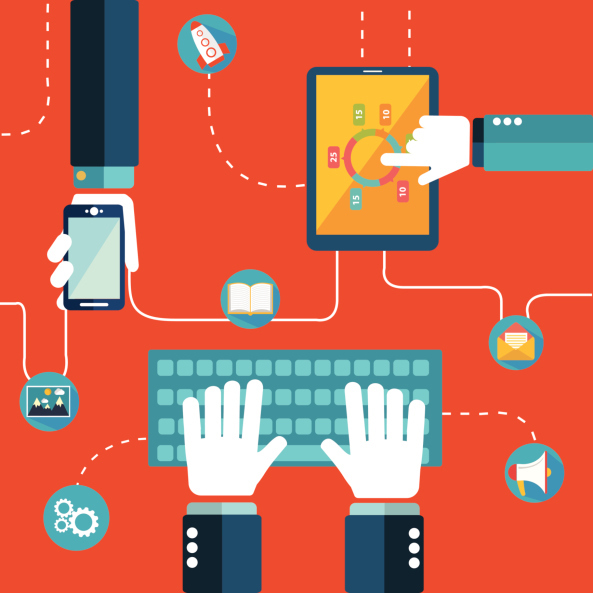 Are you running your business, or is your business running you? Growth and change can occur rapidly at times, making it difficult to stay on top of all the aspects of day-to-day functioning and long-range planning at the same time. Good planning as well as knowing what is happening in all parts of the business is essential to success.
Advantages of Cloud Phones for Business Control
With businesses that may be spread over many locations and employees working from home, the cloud phone's central management control can be a unifying force that holds everything together and keeps it organized. With even far-distant and traveling employees using one unified phone system, managers can keep track of everyone's activities simply.

Business growth (or shrinkage) is easily managed with the phone systems scalability features. Adding lines to accommodate new personnel is fast and simple, and seasonal businesses can make adjustments as needed to keep costs in line with expenditures throughout the year.


Organizational Control is the Goal
The process of organizational control involves making sure that the performance objectives of an organization - in this case, a business - are being met. For this process to take place effectively, a great deal of information needs to be collected. The standards must be established before they can be measured. Once they are established, some way of measuring success is needed.

Cloud phone systems have many features that can help in measuring whether employees have met established performance goals. Tracking and reporting features can measure factors like average call length, first call resolution and number of calls made or answered, making it easy to see whether progress is being made and how employees measure up.

Next step: Contact Nexogy to find out how a cloud phone system can help you take control of your business.


Software Integration Helps Keep Data Organized
The fact that IP phone systems are actually data networks used to make calls gives many advantages to users. Various types of software can be integrated into the phone system to do everything from call sales leads to schedule shift coverage when employees call out - and all of these tasks are accomplished automatically.

Integrating various software will help keep employees on track and let them know that the business is aware of their performance at all times. Software has many applications from tracking sales and customer data to rewarding employees who meet performance goals.


Streamlining Processes for Better Management
Cloud phone systems have many features that help to streamline necessary tasks and make them simpler. Even complex moving parts like a customer service call center can be managed more easily using features of the phone system.

Keeping track of call center performance can be a lengthy process of gathering performance data, analyzing it, and using it to implement changes. With cloud phone features that create instant reports, however, it takes very little time to analyze performance and decide how to implement improvements.

Next step: Contact Nexogy today to improve your control over business management with a feature-rich cloud phone system.

Carlos Lahrssen is president of Nexogy.

Topics: business phone systems
About the Author
Carlos Lahrssen is president and CEO of nexogy, as well as founder, president and CEO of LD Telecommunications, Inc., nexogy's parent company. Lahrssen is an industry fan, follower and advocate — stay...
read more