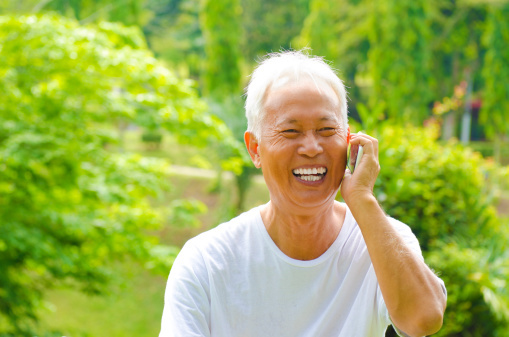 So much business is transacted remotely, through the Internet or over the phone, that a business's phone system can make an appreciable difference in the level of customer service it's able to provide. And a recent Zendesk report found that customers worldwide prefer customer support provided by phone most.
Whether or not a business has a call center, its choice among business phone systems can help or hurt its ability to keep existing customers happy and bring in new customers.
Here's what you should know about phone systems and quality of customer service:
Mobile Access Means Employees Aren't Tethered to Desks
Because of the pace and geographic scope of a lot of business today, mobility is essential for many employees. Sometimes your key employees may need to be out of the office, but they don't have to leave their customers (or potential customers) hanging until they get back. Phone systems with mobile integration make it easy and automatic for customers to call their contact and reach her, even if she's working off-site or traveling.

Centralized Management Connects Everyone
Phone systems with centralized management are great at keeping everyone connected. A customer can call one central contact number and be connected with the right person easily and transparently. You won't have to tell callers that you can't connect them, but rather can transfer them to branch offices instantly, even if that branch office is located far away. This puts an end to caller frustrations like being told to hang up and call the number for the Chicago office to reach the right person.
Next step:
Contact Nexogy
and learn how features in phone systems can revolutionize customer service.
CRM Integration Makes Call Centers Much More Efficient
Call centers are becoming viable options for small businesses that don't have the kind of budgets that used to be required for call center technology. And these smaller call center solutions don't give up any of the features call centers need to excel. Phone systems with CRM integration save significant time and frustration in call centers, particularly when transfers must be made. Rather than repeating information each time the call is transferred, the caller can give her information once, and that information can be transferred right along with the call.
Auto-Attendant Ensures Calls Get to the Appropriate Contact
If your business can't afford the luxury of a full-time receptionist, today's innovative phone systems have your back. Auto-attendant features make it easy for callers to route their own calls to the correct contact at any time. And your auto-attendant never takes a sick day or vacation day, so you can count on consistent, reliable service at all times.
Ring Groups and Automated Call Routing Minimize Hold Times
Nobody likes being put on hold, and today's best phone systems help ensure that time spent on hold is kept to a minimum. Call center solutions with automatic call routing send incoming calls to idle lines first, connecting callers with people and ensuring the fairest distribution of work among call center agents. In non-call center offices, ring groups can be used to ring a series of extensions in sequence or all at once, so callers are far less likely to have to leave a voicemail message.
Voicemail Transcription Speeds Response Time
Phone systems that include voicemail transcription (also called visual voicemail) automatically transcribe voicemail messages and send a transcript, along with an audio file, to the recipient via text or email. An employee stuck on a noisy train platform, or attending an important meeting can read his voicemail messages in silence and act accordingly. No more waiting until conditions are right to listen to voicemail messages, and calls can be returned that much more quickly.

At Nexogy, we know that phone systems can make or break a business's ability to satisfy and retain customers. We offer business phone systems and call center solutions that are affordable to the smallest businesses and that have a full range of enterprise-level features. Callers expect a good customer service experience when they call in, and Nexogy gives businesses the technology they need to answer not just calls, but vital business needs.

Next step: Contact Nexogy and learn how features in phone systems can revolutionize customer service.
Carlos Lahrssen is president of Nexogy.
Topics: business phone systems
About the Author
Carlos Lahrssen is president and CEO of nexogy, as well as founder, president and CEO of LD Telecommunications, Inc., nexogy's parent company. Lahrssen is an industry fan, follower and advocate — stay...
read more