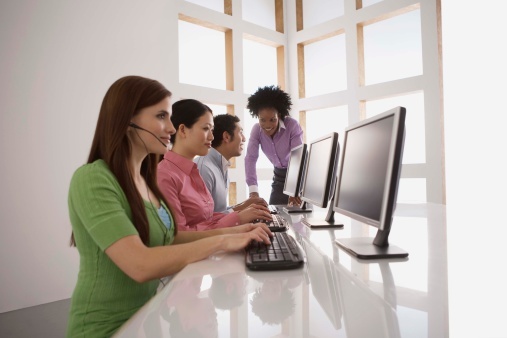 Call center phone systems can be great investments for forward-looking businesses. When employees spend enough time on the phone answering customer questions that they neglect core business functions, setting up a small call center may be a wise use of resources.
Fortunately, call center phone systems today are not only affordable for large businesses with big budgets, but also for small businesses that only need a small call center. If you're worried you can't afford to set up, say, a five-person call center, it's time to think again.
When choosing a call center solution, it's important to bear in mind common customer complaints about call centers, because many of these can be eliminated by choosing a call center phone system with the right features. Here are the top 4 customer complaints about call center phone systems, and how to avoid or solve them.
1. Being Stuck on Hold
People hate being placed on hold because it's open-ended. Will they wait for 15 seconds, or 15 minutes? While it's nearly impossible to avoid ever using hold, call center phone systems with automated call routing features can minimize how often callers have to be placed on hold. Automatic call routing is designed to send new calls to idle lines first, so that fewer callers have to be placed on hold in the first place, and those who are placed on hold reach a call center agent as soon as possible.
2. Boring Hold Music or Hold Announcements
"Canned" hold music can be awful, but now you can customize hold music to suit the demographic features of your calling population. Another thing callers on hold dislike is having to hear custom hold messages that are useless, boring, or irrelevant. Call center phone systems today offer many options for what callers hear when they're on hold. If you choose to play a message to callers on hold, try to create a message with information that is relevant. For example, if hold times are usually lower between 2 p.m. and 4 p.m., you might state this in your message, giving callers information that could help them get through quicker next time they call.
Next step:
Contact Nexogy
and learn more about our call center phone systems.
3. Having to Be Transferred Multiple Times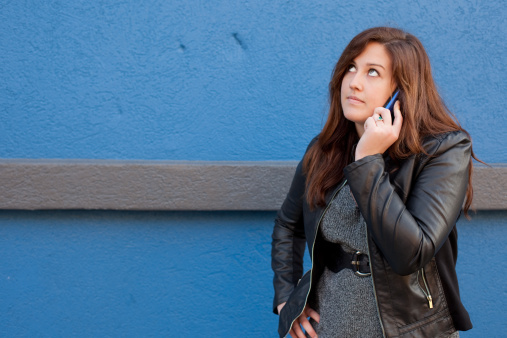 When a caller reaches a call center agent who is unable to help, the call will generally be transferred to someone else. In poorly run call centers, a caller may be transferred multiple times before reachingsomeone who can offer the services/solutions the caller needs. Call center phone systems with auto-attendant features and automatic call routing can help ensure that callers reach the appropriate person without having to be transferred, and that callers will spend no time or minimal time on hold before getting help from an agent.
4. Having to Repeat Information When Transferred
One of the biggest hassles callers deal with is having to repeat information to a new call center agent every time they are transferred. Important information may ultimately be left out or forgotten due to caller frustration. But call center phone systems designed to integrate with customer relationship management software can solve this problem. These call center systems can automatically bring up caller information on the screen for those who have called before. They can also capture caller information that can be transferred along with the caller should a call transfer be necessary. Callers only have to provide information once, rather than multiple times.
Call Center Phone Systems That Work
Today, hosted IP call center phone systems allow even very small businesses to enjoy economy of scale savings when they set up a call center. You no longer need a massive call center to make the investment worthwhile. Moreover, today's call center phone systems incorporate the exact features that help make the caller experience more positive, including automated call routing, custom hold music or messages, auto-attendant, and integration with customer relationship management platforms.

Nexogy is a leading provider of hosted IP call center phone systems that don't require huge up-front investment and that have all the features necessary for effective call center service. Nexogy can show you how a call center solution can help you improve customer service and allow your organization to focus more effectively on core business practices.

Next step: Contact Nexogy and learn more about our call center phone systems.

Carlos Lahrssen is president of Nexogy
Topics: call center
About the Author
Carlos Lahrssen is president and CEO of nexogy, as well as founder, president and CEO of LD Telecommunications, Inc., nexogy's parent company. Lahrssen is an industry fan, follower and advocate — stay...
read more