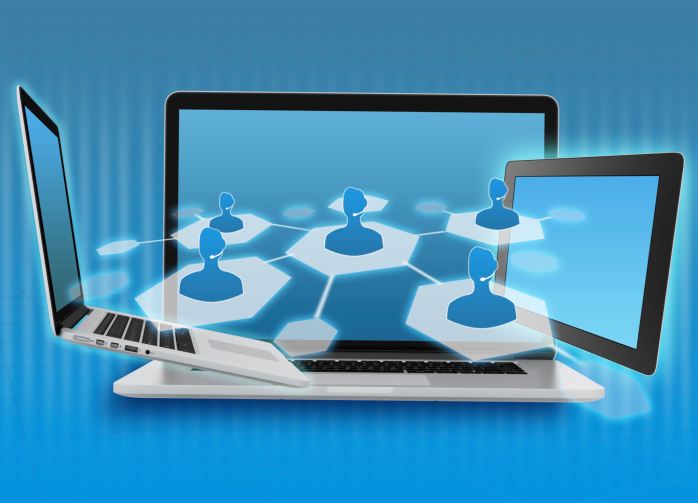 Creators of cloud based call centers have worked hard to develop all the features businesses need to make their call centers effective and easy to manage. Cloud based call centers have tons of advantages over traditional call center solutions. One important advantage is cost; on average cloud based call centers enjoy 50% lower start-up costs than traditional call center solutions, but that is just the tip of the iceberg.
Even more than the significantly lower cost is the exceptional functionality of cloud-based systems, which are packed with features that every business with a call center needs.
Scalability
Cloud-based phone systems are scalable, meaning they can be expanded or scaled down almost limitlessly. This allows businesses to respond to market changes in either direction so that they can adapt to fluctuating conditions quickly and easily.
ACD Queues
Automatic Call Distribution Queues route incoming calls to the most available and most appropriate call center agent, which reduces on-hold times and can also help ensure fair distribution of calls. In addition, ACD queues integrate music, announcements and overflow actions automatically for ease of use by both callers and call center employees, who may be on site or working remotely.
Auto Attendant
Auto Attendant can be used to greet all callers or just during hours when the call center is closed or if the system would ever be down. Callers can be greeted professionally 24 hours a day, 7 days a week, even during power outages or other times of emergency.
Next Step:
Contact Nexogy
today to get your cloud-based call center up and running quickly.
Real-Time Reporting
Call center managers will love the real-time data available to help gauge the call center's functionality and performance, including call volume and duration as well as capacity and repeat callers. This feature allows managers to give immediate feedback to agents and to adjust procedures and staffing as needed.
Call Recording
No hardware is needed to record, store and index call center phone calls for retrieval at any time. Cloud-based storage makes it easy to maintain a storage system that can help should any issues of liability arise. Recorded calls can also be used for feedback as well as for staff training and development.
Call Monitoring, Coaching, and Barge-In
These features help ensure good quality customer service by allowing call center supervisors to monitor calls, coach agents while they are serving customers, and even barge into a call as they are monitoring it if needed. Accountability and assistance for agents is an important part of any call center, and these features are necessary to provide top-notch service to customers.
And Many More . . .
Other features offered by cloud based call centers include toll-free numbers, international numbers even if not located there, and visual voicemail, which can give agents a way to check important voicemails even when helping another customer.
Next Step:
Cloud based call centers are highly versatile and provide everything a business needs to give great customer service.
Contact Nexogy
to find out how a cloud-based call center can take your business to the next level.
Carlos Lahrssen is president of Nexogy.

Sources:
Build Your Custom Contact Center
http://www.nexogy.com/products/contact-center-software
Call Center in the Cloud: Cheaper and Simpler
http://www.networkcomputing.com/unified-communications/call-center-in-the-cloud-cheaper-and-simpler/d/d-id/1098485?
How a Cloud-Based Call Center Can Streamline Your Business
http://www.nexogy.com/blog/How-a-Cloud-Based-Call-Center-Can-Streamline-Your-Business
5 Benefits of a Cloud-Based PBX Phone System
http://www.nexogy.com/blog/5-Benefits-of-a-Cloud-Based-PBX-Phone-System


Topics: call center, business phone systems
About the Author
Carlos Lahrssen is president and CEO of nexogy, as well as founder, president and CEO of LD Telecommunications, Inc., nexogy's parent company. Lahrssen is an industry fan, follower and advocate — stay...
read more