Small businesses are less likely to use modern technology than the big business counterparts (and often competitors). The use of the latest technologies, however, can be one of several factors that sets a small business apart from competitors and helps it thrive in today's marketplace.
Technology Enables Productivity
Today's small businesses need workers who are productive and efficient. Technology can provide the means for workers to measure and increase their productivity through automation of phones and software as well as statistics that measure performance. Such automation can improve productivity for all employees, including managers, who can evaluate performance quickly and easily, allowing them to make needed adjustments.


Technology Improves Communication
A versatile phone system is an absolute necessity for today's small businesses to communicate effectively. Affordable cloud-based systems can provide the ability to video conference, connect different locations, and easily reach employees even if they are on the road or telecommuting. Cloud-based phone systems can also facilitate a call center of any size needed and provide all the software needed to handle customer service and sales needs.

Next step: Contact Nexogy today to find out all the ways a phone system can benefit your small business.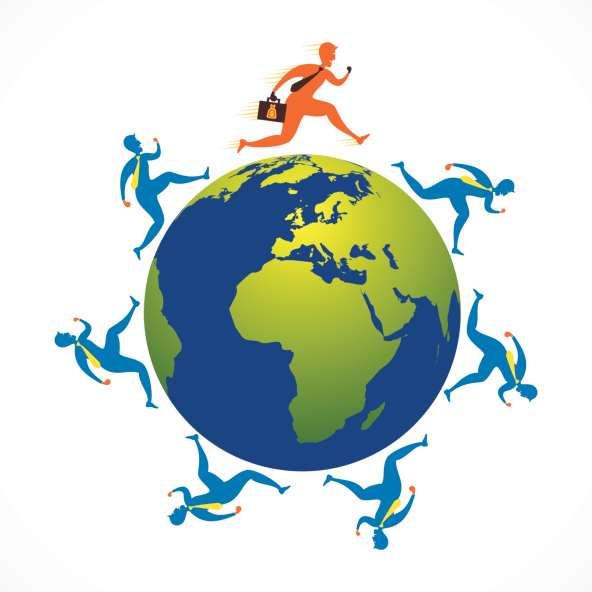 Technology Facilitates Growth
The right tech tools will enable a small business to attract new customers, serve them well, and retain them. Marketing through hosted numbers can help pinpoint highly effective populations or areas for a small business to concentrate marketing efforts. 24/7 call routing to the most available employee ensures that the highest possible number of inbound calls gets answered personally. Automated lists of sales lead phone numbers reach the maximum number of potential customers in a given period of time.

All of these are examples of technology that can help businesses meet goals for growth and quality service. Not coincidentally, they are all made possible with a modern phone system.
Technology Saves Money
The internet has helped level the playing field for those small businesses that use it. A quality web site that uses SEO well can draw new customers to a small business as well as a large one - and the tools are available to do this on a rather small advertising budget and with little or no technological know-how.

Other ways technology saves small businesses money include the ability to automate tasks that once had to be done by hand and the ease of which people can now telecommute and teleconference. A business no longer needs large offices; telecommuters can be connected to the company through the phone system and work from their own space. And businesses don't need to pay for employees to travel to the same location each time they want to meet and collaborate on a project or idea.

Many small businesses are not taking advantage of the opportunities before them because they aren't using the technologies available to them. Those that do make use of modern technology have a decided advantage against their competitors large and small.

Next step: Contact Nexogy to start taking advantage of the opportunities provided by a modern phone system.



Carlos Lahrssen is president of Nexogy.

Sources:
Top 10 Risks and Opportunities
http://www.ey.com/GL/en/Services/Advisory/Business-Pulse--top-10-risks-and-opportunities
Using Technology to Increase Your Business Productivity
http://www.successfactors.com/en_us/lp/articles/using-technology-to-increase-your-business-productivity.html
How Does Technology Improve a Business?
http://smallbusiness.chron.com/technology-improve-business-2188.html
Modern Technology Lacking In Most Small Businesses
http://www.accountingweb.com/article/modern-technology-lacking-most-small-businesses/222356



Topics: business productivity
About the Author
Carlos Lahrssen is president and CEO of nexogy, as well as founder, president and CEO of LD Telecommunications, Inc., nexogy's parent company. Lahrssen is an industry fan, follower and advocate — stay...
read more