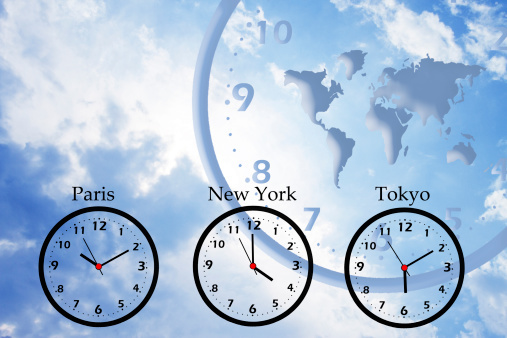 We live in a time when "going to work" often means logging into an employer's online project management site from a location miles and miles away from where the employer is. Since physical location has become less important due to telecommunications and Internet technology, companies can hire with less regard to location, and can be productive more hours of the day, particularly when employees occupy multiple time zones.
However, companies that are new to the virtual team concept may treat their virtual teams exactly like they treat teams located onsite, and they're discovering that it doesn't work that well. Virtual teams are fundamentally different, and understanding those differences is the key to helping virtual teams excel.
Risks With Virtual Teams
Here are some of the risks that are inherent in virtual teams. The good news is that all these risks can be mitigated effectively.
Risk 1: Lack of In-Person Communication - The informal interaction that employees who are physically located together engage in every day doesn't usually happen with virtual teams. Virtual team members don't get the non-verbal cues that are evident in face-to-face situations, and some virtual team members may grow to feel isolated, which can reduce productivity and effectiveness.
Risk 2: Lack of Trust - When team members can't see what others are doing, or all work different schedules, developing trust among team members can be challenging. And people who work in a company's actual offices may think telecommuters are slacking, or be envious of the perks of working remotely.
Risk 3: Cultural Differences - When you can hire people regardless of geography, you risk creating minor culture clashes that can lead to misunderstandings. For example, a brief email or text message may seem succinct and to-the-point by one team member, but may seem brusque, or impatient to another.
Risk 4: Lack of Cohesiveness - Team spirit is important with virtual teams just as it is with traditional work teams. Building cohesiveness and a sense of unity is more of a challenge with virtual teams, but with technology, it can be done.
Fortunately, there are many ways to address these risks and develop a cohesive, productive virtual team. Here are some ways to do that.
Next step:
Contact Nexogy
and learn how cloud PBX can help your virtual teams thrive.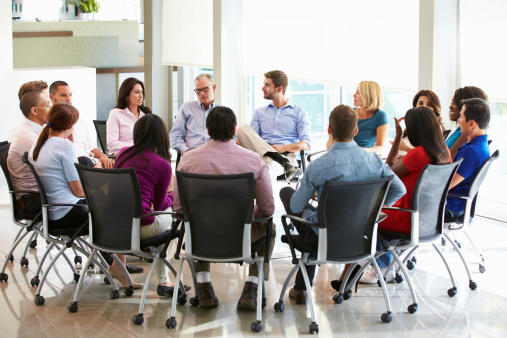 Take Steps to Build Trust
Building up trust within a virtual team can be challenging. Many organizations insist that teams meet face-to-face at least once soon after the team's formation. This time can focus on building relationships and learning about team members' strong points. You should also ensure that team members feel comfortable making decisions and avoid micro-managing them. The team leader should be adept at helping members manage conflict and should model positive team member behavior.
Concentrate on "People Issues"
Some organizations create a team web page for virtual team members to use for getting to know each other and sharing information. Encouraging contact by phone, text, and social media can help build a sense of a "virtual water cooler" environment where team members are comfortable interacting. Occasionally spotlighting team members is good too, and can be done on a team web page, through virtual conferencing, or email newsletters. When team members must work as partners, changing partner assignments periodically can help refresh team spirit and prevent emotional ruts.
Make Virtual Interaction as "Human" as Possible
Ensure that virtual team members all have access to synchronous communication tools (text messaging, instant messaging, phone calls) and become comfortable with spontaneous communication. Choosing your communications technology can make a big difference here. A feature-rich cloud PBX phone system that integrates with mobile technology and allows things like audio or video conferencing can be tremendously helpful to keeping virtual teams engaged. If you have an antiquated business communications system, you hinder your team's ability to get to know each other as real people.
Technology can make an appreciable difference in virtual team engagement, and today's cloud PBX phone systems are a key component in many organizations' team building efforts. Too frequently, the reality of virtual teams falls short of a company's vision for them, and in a world where virtual teams are becoming more commonplace, it's critical that companies learn what works and what doesn't.
Nexogy
is a leading provider of cloud PBX phone systems. With features like seamless mobile integration and easy conference calling,
Nexogy's
cloud PBX systems give companies the tools they need to keep virtual teams engaged and productive.
Next step:
Contact Nexogy
and learn how cloud PBX can help your virtual teams thrive.
Carlos Lahrssen is president of Nexogy.
Topics: business phone systems
About the Author
Carlos Lahrssen is president and CEO of nexogy, as well as founder, president and CEO of LD Telecommunications, Inc., nexogy's parent company. Lahrssen is an industry fan, follower and advocate — stay...
read more