After dropping slightly in 2013, telecommunications spending went up by 1.2% in 2014. What appears to be modest growth actually represents a major difference between business versus consumer telecommunications spending, with healthy business spending on telecommunications being partly offset by anemic or dropping consumer expenditures on personal telecommunications.
It would appear that economic growth is being accompanied by a realization by companies of all sizes that their telecommunications systems are a major factor in both their competitiveness and their desire to contain costs. If your phone system isn't pulling its weight, maybe 2015 is the time to invest in a new system.
Is 2015 the Year to Revolutionize Your Telecommunications?
An aging phone system can hold your business back in several ways. For example, if you have a traditional PBX system that's part of the public switched telephone network (PSTN), you're almost certainly paying significantly more than you would for a hosted VoIP phone system. And if your phone system doesn't offer features that enhance productivity (like unified communications features, mobile integration, and easy conference calling), your workforce could be wasting considerable time manually transferring calls, writing down messages, or tracking down colleagues.
Screens, Integration, Softphones, and More
Most people have screens with them everywhere they go. When their personal telecommunications devices let them communicate easily, with multiple options, they expect no less from their business telecommunications. Today, broadband plus a laptop and a headset equals a fully functional "softphone" that offers convenience features, and low cost. Today's business phone systems also offer exciting integration options, such as integration with customer relationship management (CRM) software, so there's no manual hand-off between the phone system and your customer database.

Next step: Contact Nexogy and let us show you the future of business phone systems.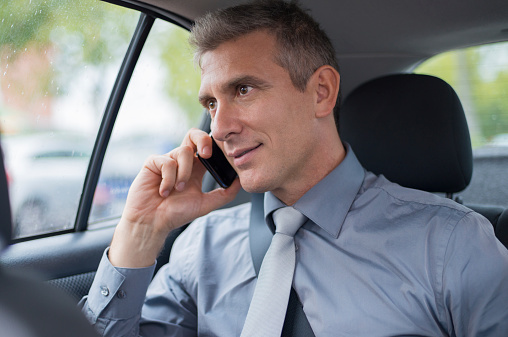 Faster Mobile Networks for Workers on the Go
If anything, mobile integration of your business phone system will be more important in 2015. More workers are working off-site, whether pursuing sales, working at jobsites, or telecommuting. Rollout of faster mobile networks will continue apace in 2015, and you're smart to provide your workforce with a phone system that lets them take advantage of mobile technology transparently, so customers can call their contacts and be confident they'll get through, whether the contact is at an airport, telecommuting from home, or on a construction site.
Free Your Workforce to Compete Better
When your employees can take for granted that they have all their telecommunications bases covered, they're free to compete more effectively. When more calls reach their recipient the first time, fewer opportunities are missed. When workers have the choice of reading a voicemail transcript rather than listening, such as when on a noisy train platform or in a crowded public area, they can read those essential messages and be ready to follow up in record time. In short, the phone system that's ready for 2015 is one that unlocks productivity and with it a better competitive advantage.
All This and Lower Costs? You Bet!
The thought of a brand new telecommunications system may be daunting, particularly if you have experience with older generation PBX systems, which could be monumentally expensive. But all that has changed. The hosted VoIP phone system doesn't require a big capital outlay up front, and monthly charges are amazingly affordable, even with a suite of great features and unlimited domestic calling. Saving 40% or more on telecommunications costs is common, and coupled with the terrific features today's phone systems incorporate, there's simply no reason to put up with an inadequate phone system anymore.
Conclusion
A new year is a prime opportunity to build on successes of the previous year and make changes that ensure even greater growth and stability. One of the foundations of a competitive, successful business with a reputation for professionalism and service is a terrific phone system. Today's options bring you more features than ever, with costs that will astound you with how much value they deliver for the dollar.





At

Nexogy

, we provide state-of-the-art phone systems to businesses of all sizes. Our hosted VoIP business phone systems bring enterprise-level reliability, call quality, and features to even the smallest startup.

Nexogy

's systems are easy to set up and manage, powerful, easy to scale up as your business grows, and represent one of the most cost-effective changes you can make in 2015 as you prepare for your most successful year yet.



Next step:

Contact Nexogy

and let us show you the future of business phone systems.





Carlos Lahrssen is president of Nexogy.


Topics: business phone systems
About the Author
Carlos Lahrssen is president and CEO of nexogy, as well as founder, president and CEO of LD Telecommunications, Inc., nexogy's parent company. Lahrssen is an industry fan, follower and advocate — stay...
read more